Below zero pleasure: enjoy the best ice cream shops in Andalusia
Ice creams and summer: the ideal union. The taste of ice cream is the shortest route to our best childhood days. To cool down on hot days, what better way than enjoying a good ice cream at an ice cream shop in Marbella while you take stroll around the city, or visiting one of the ice cream shops in Estepona to then enjoy this authentic gourmet dessert while you enjoy the amazing murals of this Costa del Sol city. When the hot sun is beating down on Andalusia, there is nothing more cooling than visiting one of the many ice cream shops in Malaga, Huelva or Cádiz to enjoy a delicious ice cream. But this temptation is much more than a summer refreshment because it doesn't matter where we are or how old or young we are, it is a nostalgic synonym for holidays and happiness.
We want to give you an ice cream route so that you never forget the freshest taste provided by southern Spain. Take note and enjoy the great variety offered by these establishments.
Málaga
Purolatte, Marbella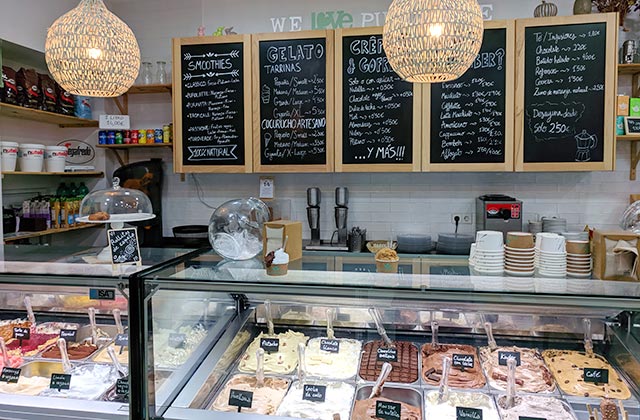 Those who visit this place assure us that it is a delight because of its delicious homemade ice creams. If you decide to visit this fabulous establishment, you can enjoy a delicious coffee or an amazing smoothie.
Rivareno Gelato, Marbella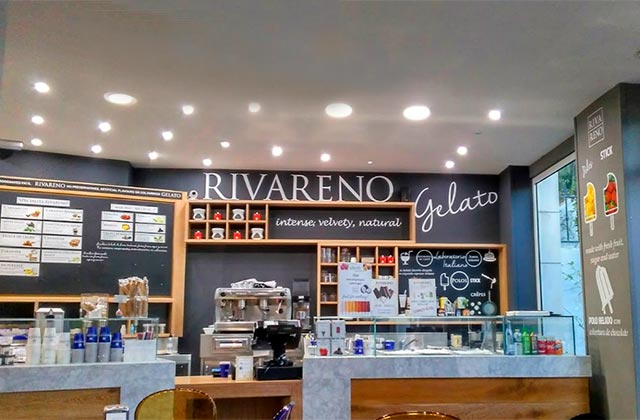 The main purpose of its artisanal ice creams, straight out of the "RivaReno Italian gelato laboratory," is to serve its patrons an exclusive sensorial experience. This is why they only use the best and above all the freshest raw materials, in order to each day prepare the most exquisite products made with care and passion.
Gelatería Di Porto Marina, Benalmádena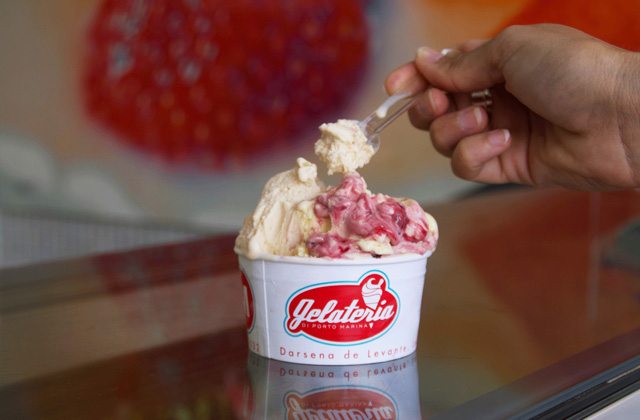 According to TripAdvisor, Benalmádena has one of the ten top ice-cream shops in Spain. We are talking about Gelateria Di Porto Marina, located, as its name suggests, in the port of the city. Here visitors can try a great variety of ice-cream flavours, produced daily and home-made with natural ingredients, from a nougat millefeuille ice-cream to the original Banana split and the traditional chocolate ice-cream. Don't miss this opportunity and pay a visit to this settlement in Costa del Sol.
Casa Mira (Málaga and Marbella)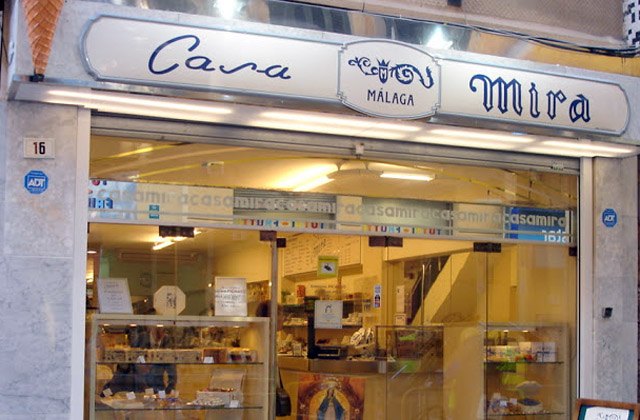 If you feel like having something cool, you have to try the ice-creams Casa Mira offers, located all around the Costa del Sol. Within Málaga, the most visited are on Larios and Nueva street, and they have become a symbol of the city. Another of these shops can be found on Andrés Pérez street. There is nothing better than tasting a wonderful ice-cream while visiting a lovely city; your stay will be even more enjoyable.
Heladería Australiano, Fuengirola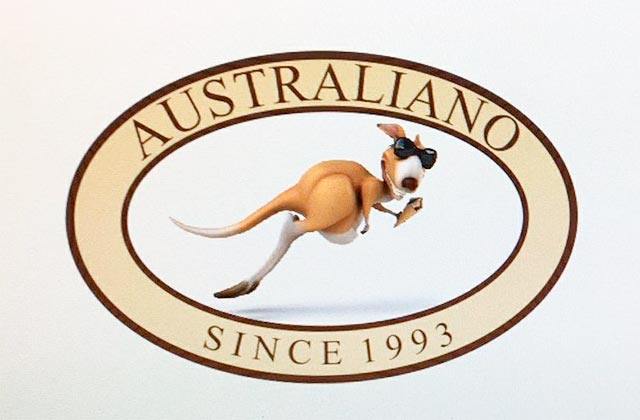 Located on Jacinto Benavente Street in Fuengirola is Heladería Australiano. The crunchy wafer, its upper part bathed in chocolate, gives way to creamy ice creams of all flavours, that have the respect and tradition of great artisans. It is a small establishment without a terrace that serves its products to be enjoyed on the way to the beautiful city promenade, barely 160 feet from the establishment
Inma, Malaga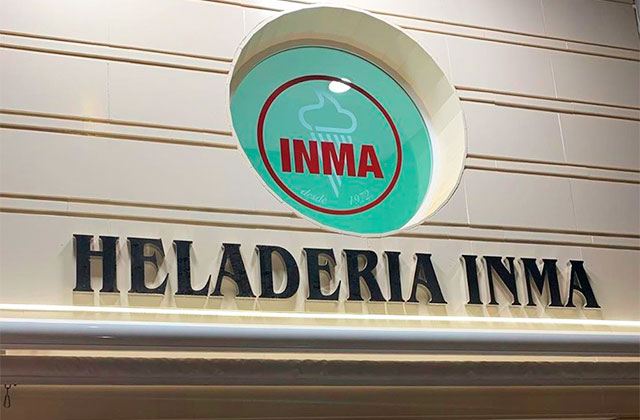 People are willing to wait in long queues in order to enjoy an ice-cream from this shop in Málaga. Many of its customers cross the entire city just to choose one of their flavours. Offering a home-made ice-cream, its success is based on the quality of their products. Valladolid nuts, Piedmont hazelnuts, pistachios from Sicily… all the ingredients used are the best in the world and that directly affects the taste. Make sure you visit this store on your route.
Fresca Passione, Marbella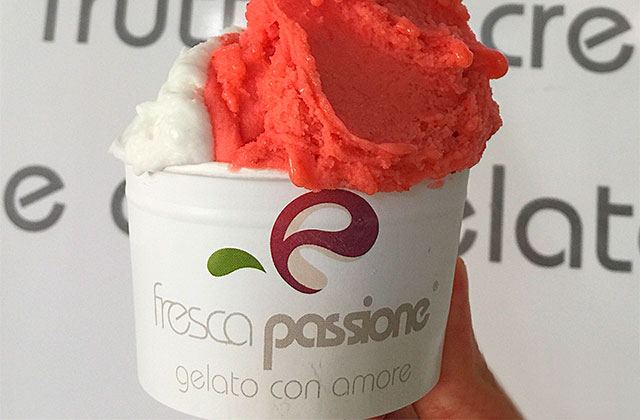 Typical Italian ice-cream has moved to Marbella. Fresca Passione manufactures its products using traditional methods and delights its customers with the creamiest ice cream. There is nothing better in your holiday on the Costa del Sol than to treat yourself and your palate while enjoying the beautiful Marbella cityscape. Do not forget to try the pineapple ice cream because it is exquisite!
La Jijonenca, Estepona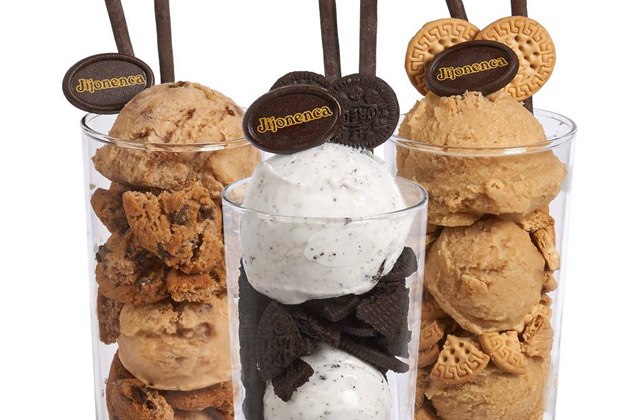 With a stunning terrace, the shop offers wonderful creamy ice-creams for you to enjoy outdoors. At sunset there is nothing better than finding yourself a place on the premises and be carried away by the taste of the menu. You can also ask for an horchata, a refreshing well-known drink that is prepared with special care at this location. Do not forget to visit this place if you are spending a few days in Estepona.
Heladería Solo Qui, Marbella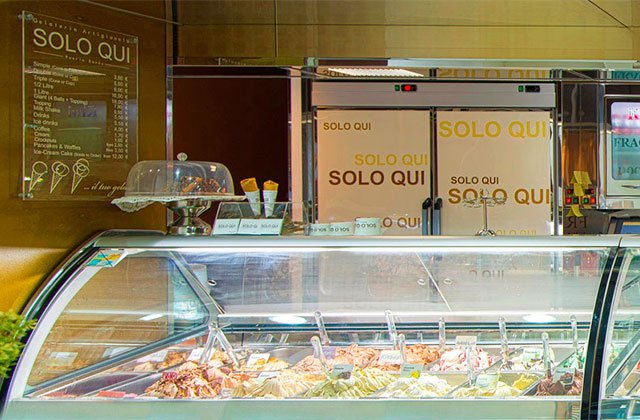 Nestled in the exclusive Puerto Banús, this Italian ice cream parlour offers home-made natural products. If you want your yacht ride to be even better, grab your favourite ice-cream flavour from this shop, and bear in mind that if you're allergic, these products are made with water.
Heladeria Freskitto, Málaga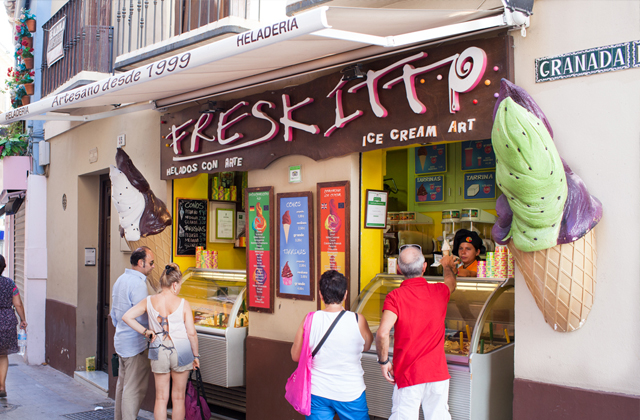 The Freskitto ice cream shop can boast that is one of the few in the city that makes its ice cream using artisanal methods and completely natural products. It uses Italian, Argentine and German recipes.
As well as offering classic flavours, it has created its own ones that have been recognised at two competitions: the European Championship of Gelato held in Barcelona in 2011, thanks to its Catalan cream made with goat's milk that helped it qualify to go to Berlin, where it presented its own version of chocolate with mulled wine and sweet muscat.
Heladería La Barchetta, Torremolinos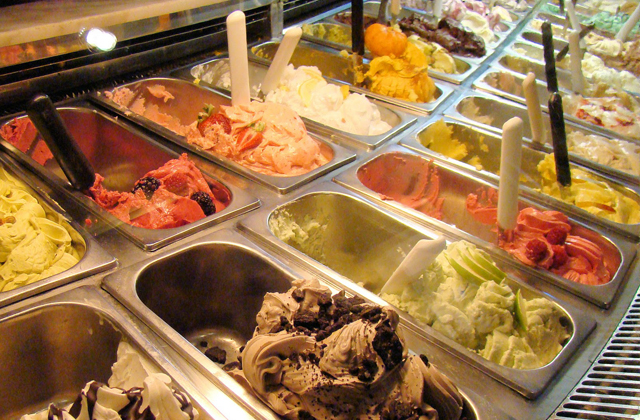 If you want to taste the true Italian artisanal ice cream produced in-house each day, made with milk and fresh fruit, make sure you visit this fabulous ice cream shop that you will find in the middle of the sailors' neighbourhood of Torremolinos. It also has ice cream for diabetics, as well as lactose- and gluten-free ice cream.
Heladería Kalúa, Málaga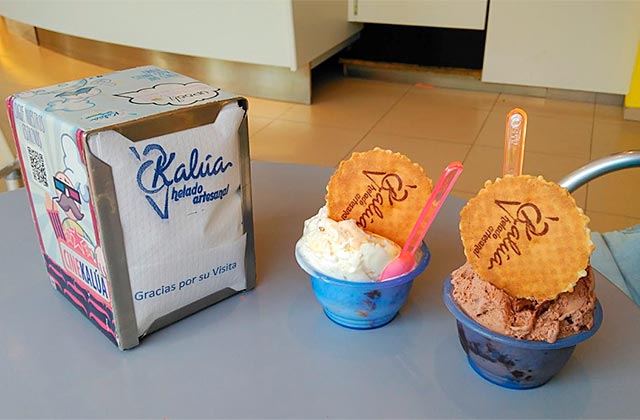 This is Málaga's most famous chain of ice cream shops, where over 40 different ice cream flavours are made using totally artisanal methods. It also serves smoothies, slushies and delicious cakes in winter.
Cádiz
Salón Italianos, Cádiz
Located on Ancha street, this ice-cream shop with more than 70 years in the market is one of the most popular of the capital of Cádiz. A sample of this tradition is the famous Topolino (iced chocolate) flavour which keeps its formula from 1940, remaining as one of the most popular flavours. You can have your ice cream sitting on the terrace or strolling through the town, but the important thing is to cool yourself down in the most delicious way on hot days.
La Cremeria Gelato Italiano, Cádiz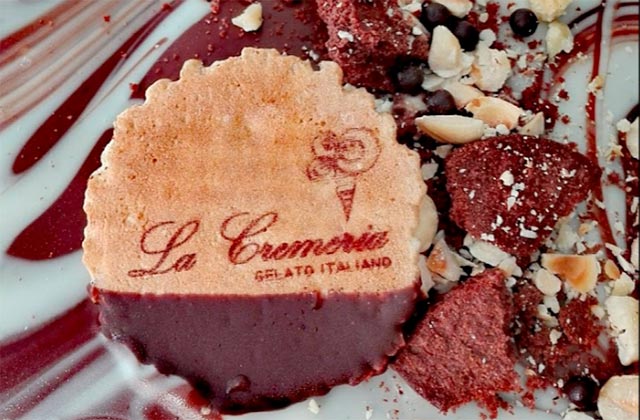 This ice cream shop seeks to preserve the tradition of making its ice creams with the emphasis on quality and artisanal methods. As well as being consumed on the premises, its ice creams are distributed to many restaurants in the area.
Heladería Pazza Mina, Cádiz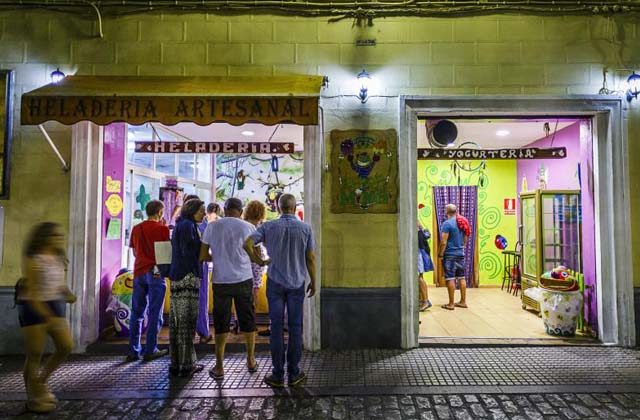 Located in the heart of the historic centre of the city of Cádiz and surrounded by commercial streets and places of interest to tourists, more specifically on its most popular square. Heladería Pazza Mina offers a wide variety of ice creams, all made by professionals and using the most natural ingredients on the market. You can enjoy a world of flavours and the best ice cream texture on the premises.
GRANADA
Helados San Nicolás, Granada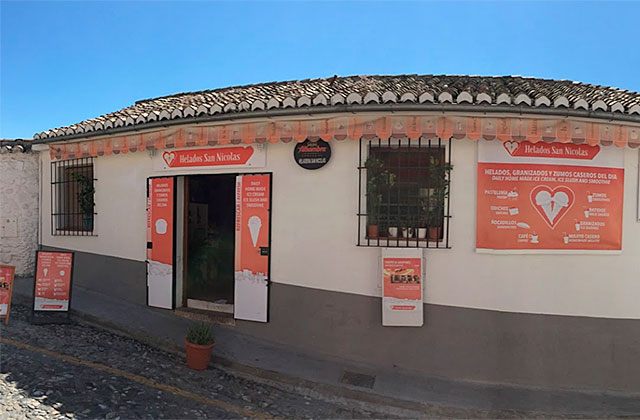 Patrons are numerous here, just like its flavours. This locale is located at the San Nicolás Viewpoint, in the spectacular neighbourhood of Albaicín. Its products are free from colourants and preservatives, since they are made based on traditional artisanal recipes with natural products. Its smoothies are made with natural fruit and prepared to order. It also has natural slushies on the menu.
Heladería Los Italianos, Granada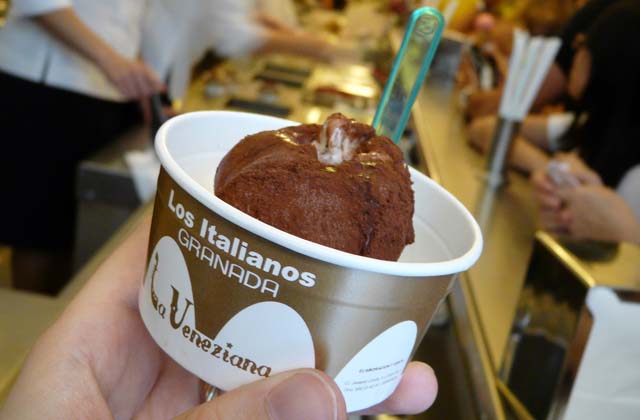 Since 1936, this ice cream shop has cooled down several Granada generations in spring and summer. As the saying goes, the good always remains. This ice cream shop offers a wide variety of artisanal ice cream. It has become an obligatory stop with tourists visiting the Andalusian city.
SEVILLA
Freskura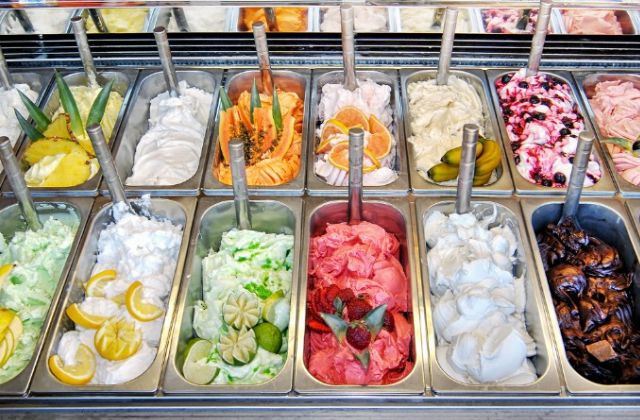 Freskura adheres to the saying "what's good is cheap, twice as good." Here you can enjoy artisanal ice creams that are hearty and affordable. By the way, if you visit, you have to try the chocolate flavour which is much more intense than usual, and delicious.
Helados de La Fiorentina, Sevilla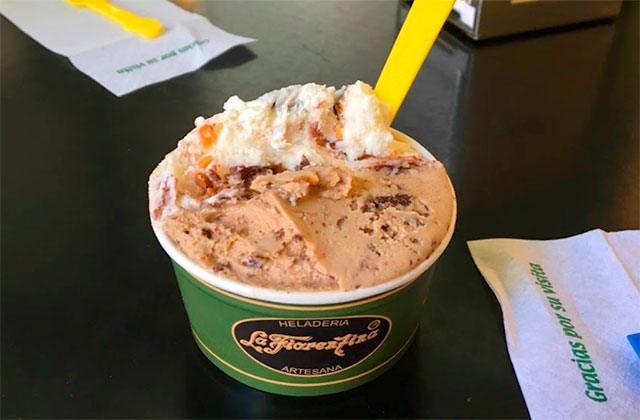 The master ice cream maker Joaquín Liria makes ice cream gems at his locale in the centre of Seville. His ice creams are made with 100% natural and 100% Andalusian products. La Fiorentina is committed to gastronomic ice cream using, for example, custard apple from the tropical coast of Granada, Spanish asparagus, watermelon from Los Palacios and extra virgin olive oil.
The ice cream shop has a Certificate of Commitment to Tourist Quality and has a few tables outside for you to enjoy your smoothie or ice cream, and even has WiFi.
HUELVA
Pura Vida, Huelva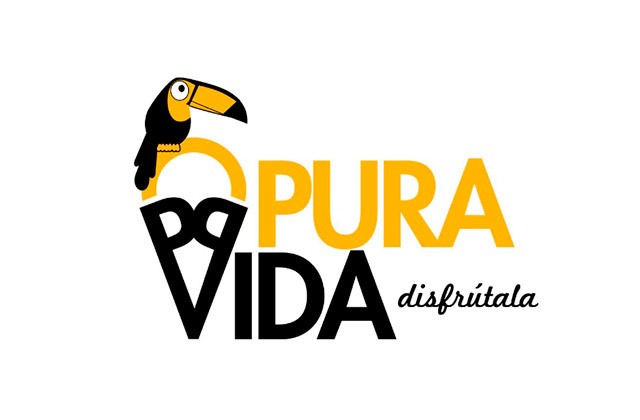 It is known that the ice-creams from Pura Vida, in Huelva, are 100% home-made and contain up to 40% natural fruits, offering top quality ice-creams. This shop has also been chosen by TripAdvisor users as one of the top ten in Spain. This recognition comes from Pura Vida's traditional making as well as its use of fruits, mainly strawberries, a very popular choice in the region.
Helados Artesanos Ricado, Cartaya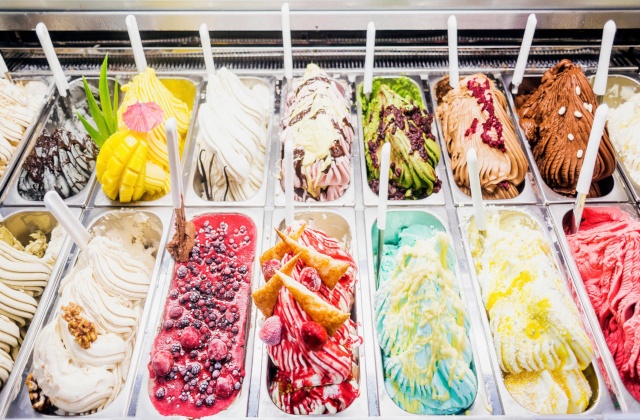 The success of Helados Artesanos Ricardo is based on preparing these delicacies according to the most artisan recipes and using a select range of raw materials and high quality natural ingredients. If you want to try an unusual ice cream, be sure to visit Cartaya.
29 Palmeras, Punta Umbría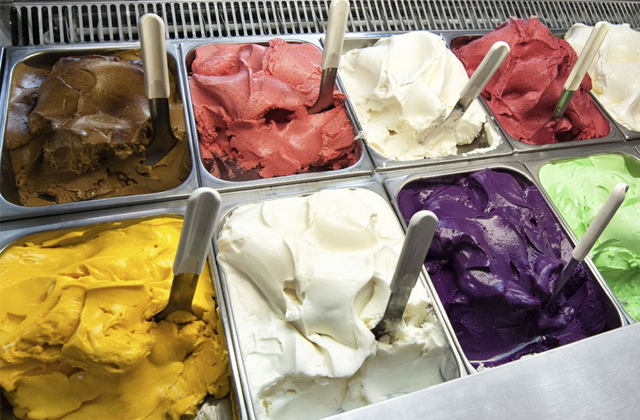 When the heat is on, there's nothing better than cooling down the palate with a delicious ice cream. While it has flavours catering to all tastes, from the classics of lemon, chocolate and strawberry to other more original ones based on cheese and dried fruit, the king of the 29 Palmeras ice cream shop is the artisanal mil hojas, and when you try it you'll see what you've been missing all this time.
Helados la Ibense, Huelva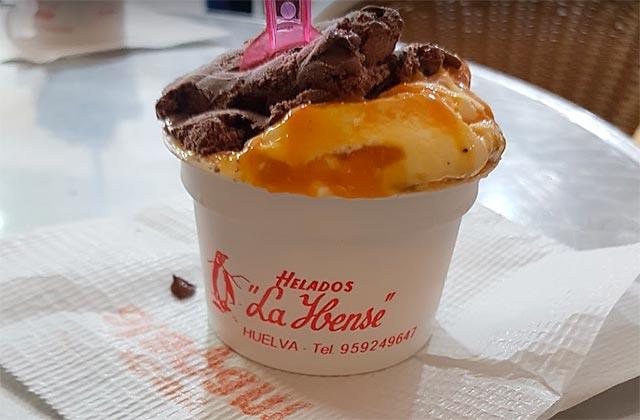 This ice cream shop offers artisanal ice creams. Its ice creams are distinguished for being very creamy and having an exquisite texture, as well as offering a wide range of intense and authentic flavours. There is no excuse not to visit.
WHERE TO STAY
If you want to cool down at the best establishments in southern Spain and taste the best ice creams, be sure to stay at Fuerte Hoteles. The chain has establishments in all these dreamy corners where you can indulge your palate. Hotels and apartments, with excellent amenities, leaders in quality according to Tripadvisor and endorsed by over 60 years' experience, they are the best choice for switching off and enjoying this gastronomic experience. Marbella, Conil, Grazalema, El Rompido and Torrox are just some of the enclaves where you can find this magnificent accommodation.