The Festivals You Shouldn't Miss In Malaga This Autumn
Málaga is synonymous with sun and beach tourism. However, this province's tourist offering is much broader and makes this city world famous for its cultural diversity as well. The traditional Málaga festivals are a point of reference in domestic tourism and many of them are held in the autumn season.
Tradition, culture and gastronomy are the protagonists of the autumn festivals in Málaga, offering the authenticity and essence of each town, where the fervour of a couple of unforgettable days combine with traditional local products, music and tastings. These popular Málaga festivals broaden the cultural wealth of this province, turning it into one of the most active provinces in the whole of Andalucia in autumn.
Moors and Christians, Alfarnate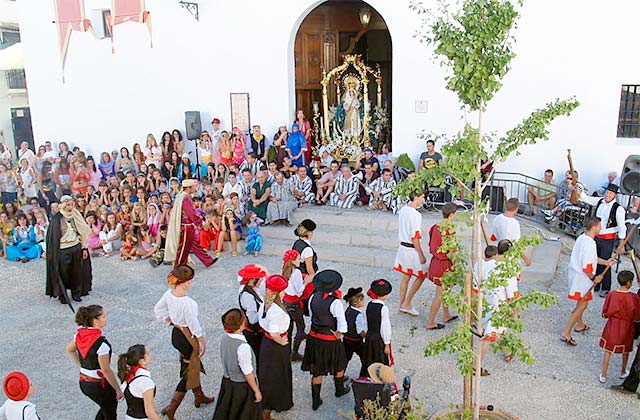 Steep, white streets reminiscent of the Alfarnate Arab past provide a perfect setting for the Moors and Christians Festival in September. This remembrance has taken place in the town of Axarquia since the seventeenth century after the conquest of the Kingdom of Granada. Alfarnate is transformed into a medieval village for a day and its inhabitants are dressed as Moors and Christians to represent the day the Christian troops entered the town. A truly unique party that will transport you to the past!
Day of the Raisin, El Borge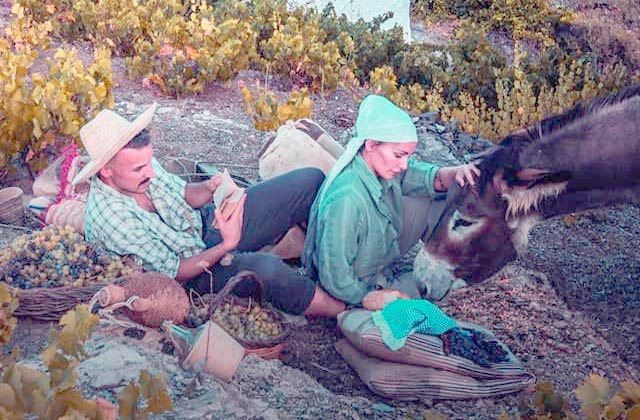 El Borge is known as the Village of the Raisin and for good reason as it's the biggest producer in all of Spain. In September, this village of whitewashed streets and colourful geraniums hanging from windows and balconies celebrates its role as the origin of the Malaga raisin. Visitors to the town have the opportunity to taste the sweet muscatel raisin – unique for its flavour and taste – as well as other typical local foods, like gazpacho, migas, Muscatel wine and other products from El Borge. Finish the day with music, dance and demonstrations of typical grape treatments and practices, where the grapes are collected from the vine before being dried in the sun, turned into raisins, cut and packaged. Remember to visit the church – one of the most beautiful in the province!
The Verdiales Contest, Benagalbón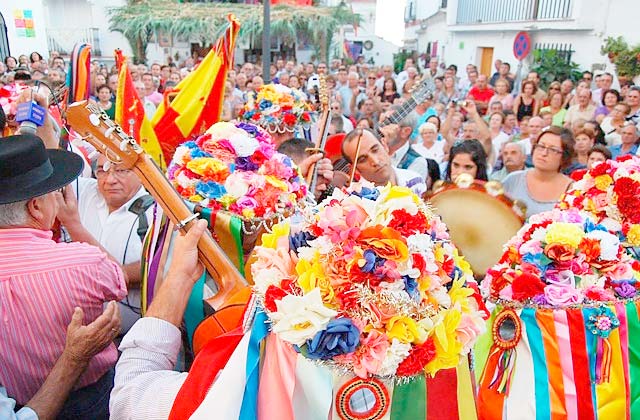 This is a great party for local music, especially to hear Malaga's 'Verdiales', which is the province's traditional native song and dance. The famous and traditional Benagalbón Verdiales Contest takes place in September, days when visitors can enjoy the experience of verdiales, composed and played with curiously coloured suits and hats of impossible shapes. A show includes the sound of violin, guitar, cymbals and sometimes the mandolin, lute, all together with a dance by the local youth unlike anything you've likely heard or seen before. Further, to accompany the music, visitors can taste wine and other local typical products of Axarquia.
Arabic Festival of Andalucía, Salares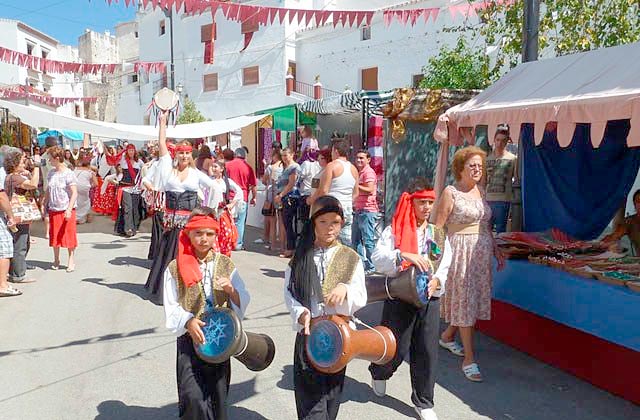 Nestled in the Sierra Tejeda and Almijara Natural Park, Salares showcases the remarkable beauty of Moorish style architecture. In September, this town along Malaga's Mudejar Route revives its past with the Andalucian Arab Festival. The town re-opens its souk with a craft market and organic farming, and you can enjoy traditional workshops, theatre, competitions, music and, of course, tastings of typical products of the land.
Victorian Boqueron Day, Rincon de la Victoria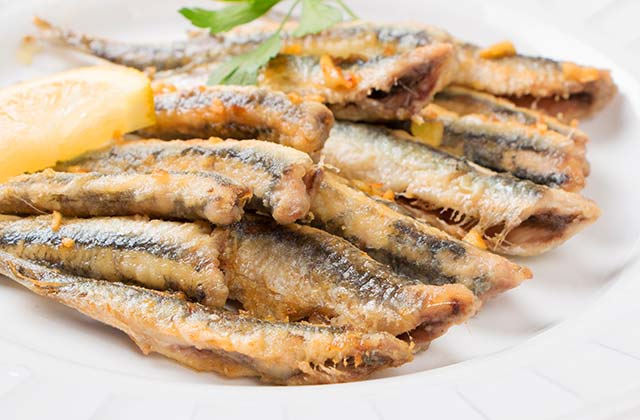 The gateway to Axarquia, the Rincon de la Victoria is a traditional fishing town known for hosting the Treasure Cave, the only sea cave you can visit in all of Europe. Fried fish is hallmark of the town, where Victorian anchovies are prepared in a way specific to its streets. To foreigners, its important to know that in Andalucía, the people of Malaga are known by the nickname, the 'boquerones' or 'anchovies' for the most typical fish of the region. Be sure to try a 'manojito frito' or small bunch of fried anchovies! Cross your fingers.
Artisan Cheese Market, Teba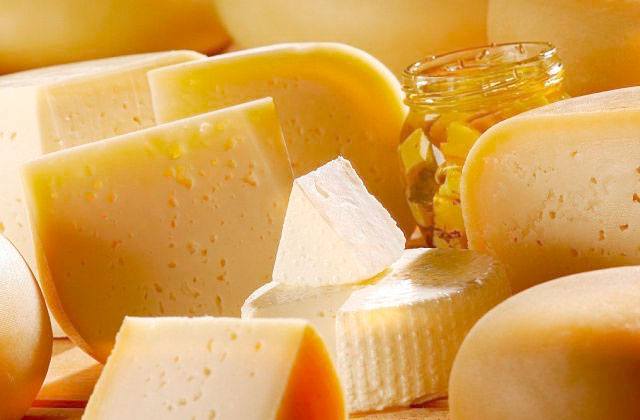 Did you know that Malaga has some of the best cheeses in the world? ' The Pinsapo ' was chosen in 2012 as one of the 50 best cheeses in the world at the World Cheese Awards. That's why it is not surprising that Teba, in the region of Antequera, hosts one of the most important fairs in Spanishcheese making.Under the Estrella Arabic Castle, the town hosts a beautiful, artisan cheese market in October, which brings together magnificent cheese made in the village with others from across the country. A unique weekend to sample the best cheeses of Spain without leaving Malaga!
The Chestnut Festival, Alcaucín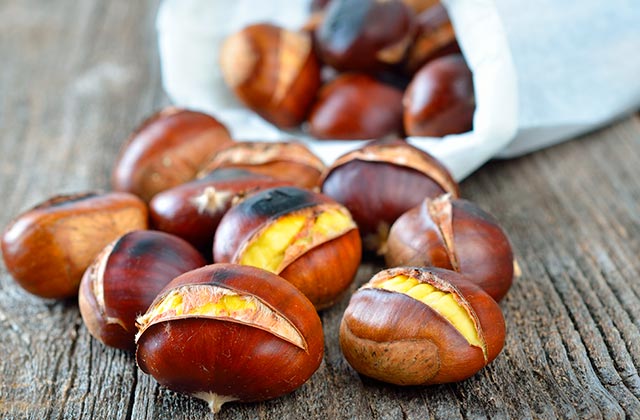 There are no products more representative of the autumn than the chestnut and if you like them, don't miss the upcoming themed celebration in the town of Alcaucín in October. Throughout the day, hundreds of kilos of chestnuts and sweet potatoes (which are also very typical during the winter) are passed out. What's more, visitors will be treated to anise (or aguardiente as it is known in Malaga), an ideal addition to accompany typical artisanal shortbreads – a great prelude to Christmas. Bringloose clothing because here, you'll eat well and you're sure to eat a lot!
The Mosto and Chacina Feast, Colmenar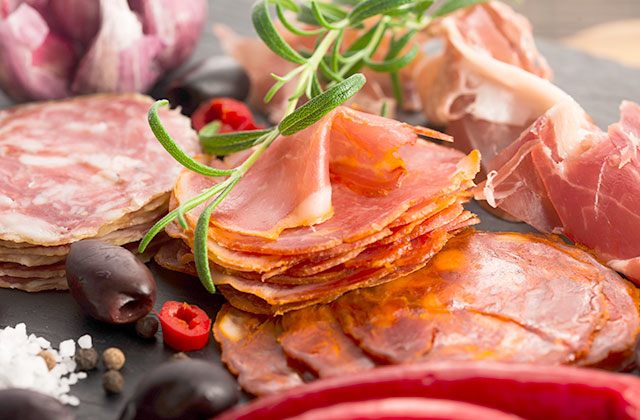 When you talk about Colmenar, you're talking about quality sausages, wine and olive oil. Located next to the Montes de Malaga Natural Park, Colmenar attracts many residents of Malaga to its streets to sample its famous sausages each year. What better time to check out the town's exquisite local products than the Chacina Mosto Feast, held every other weekend in December. Do not leave without following the Tapas Tour for a little sample of everything, as well as local migas or a dish of Montes, one of the most authentic (and 'powerful) in the province.
The Migas Festival in Torrox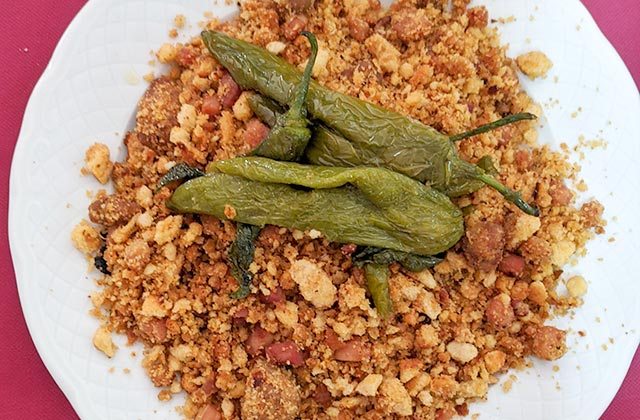 This celebration of migas in Torrox is one of the most well known festivals of Axarquía. Unlike other places where migas are made usingbreadcrumbs, here they are made with semolina flour, oil, garlic, water and salt. A true and simple pleasure for the palate, migas are ideal to warm you this December.We do have to mention that Torrox is recognized as having one of the best climates in Europe so temperatures this December are sure to be mild. Besides migas, Torrox will distribute hundreds of litres of wine and the famous arriera, – a salad of oranges and cod, creating an explosion of flavour and joy in your mouth this December.
Popular Tostón Festival, Ojén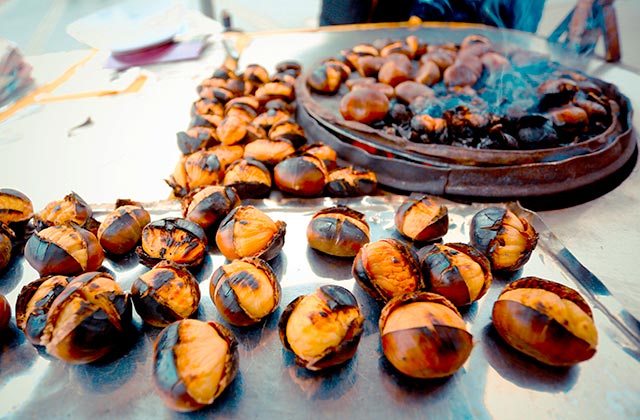 Autumn is synonymous with chestnuts. This nut, which is traditional at this time of year, grows in a natural setting of Málaga like the Sierra de las Nieves. Some of the surrounding municipalities, such as Ojén, pay tribute to this nut with a Festival of Tourist Uniqueness. The first Sunday after All Saints Day is when this inland town holds the Popular Tostón, which consists of roasting chestnuts which are a symbol of autumn. Accompanied by a local brandy or non-alcoholic liqueurs, Ojén's inhabitants do the now traditional chestnut roasting to fight the oncoming cold. To make this festival complete, we can also try chestnuts served in cones and other products like bacon and raisins, which inhabitants and visitors enjoy each year in the town square.
Winery Festival, Moclinejo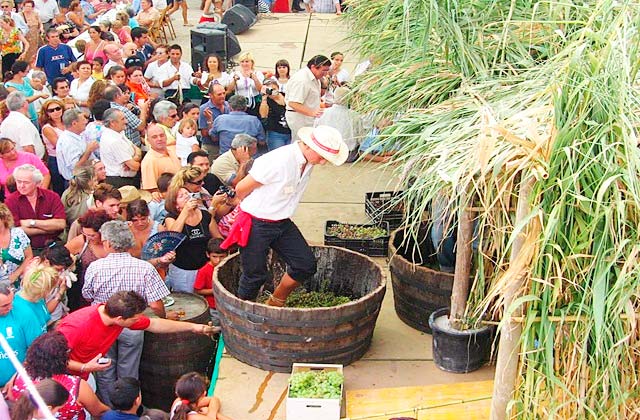 La Axarquía is a district whose agriculture is dominated by vineyards. The growing of grapevines in Moclinejo has led to this ancient labour that involves making wine from the muscat grape having a day that commemorates the work of the wineries. On the second Sunday in September, Moclinejo adorns its streets to welcome everyone who comes to this Winery Festival, where the town's inhabitants take it upon themselves to demonstrate their traditions, such as grape stomping, sieving and crushing. What's more, we can taste its precious muscat wine, which they pay tribute to on this day, accompanied by local Moclinejo dishes and products, such as dough rings and gazpacho. And since there's no party without music, the traditional verdial singing and musical groups accompany the festival-goers all day!
Special Trabuco, Villanueva del Trabuco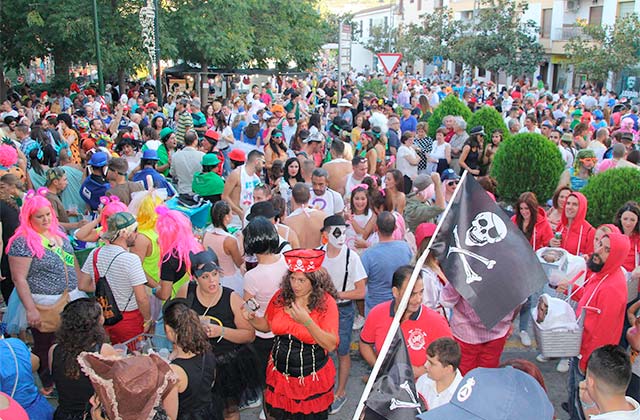 Carnival no longer has to be in February. This inland Málaga town holds a Special Trabuco, where thousands of people attend its traditional Patron Saint Festivals in honour of the Virgin of Sorrows each September and dress up on the Saturday evening of its main week. Locals and thousands of visitors prepare their best costumes to take part in a procession that goes through the town's streets and a final catwalk where they show their best costumes to the sound of the charanga bands accompanying them. Groups of friends, entire families or individuals work hard on making their costumes, putting the most original ideas to the test. This ends with a competition for the best costume on Prado Square, where an orchestra awaits to liven up the parades until the early hours. A unique festival that attracts thousands of locals and visitors each September to this Special Trabuco and which is becoming increasingly popular.
Ham Fair, Campillos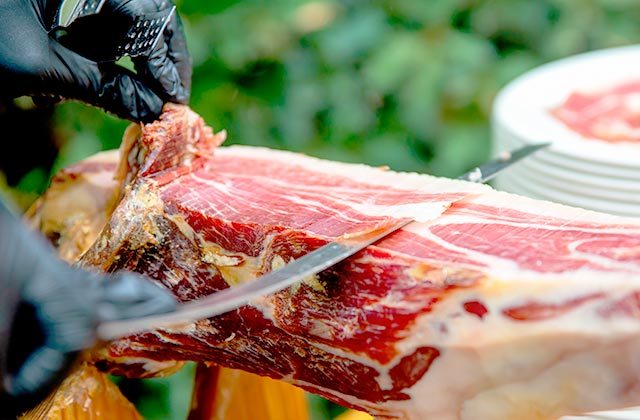 Ham has its own special day in this town in Guadalteba district. Indeed, this precious product and other pork products occupy a very important place along hundreds of stalls in the town's large José María Hinojosa Park. People from all over Andalucia come on the first Sunday in November to celebrate the Ham Fair, where we can taste this and other delicacies accompanied by a good wine and other excellent quality artisanal products, such as cheeses, cold cuts, sweets and olive oils. Indeed, this popular festival in Campillos offers quite a gastronomic experience that is livened up by musical performances and parades, which have turned it into a popular festival known all over Andalucia.
Tapas Festival, Pizarra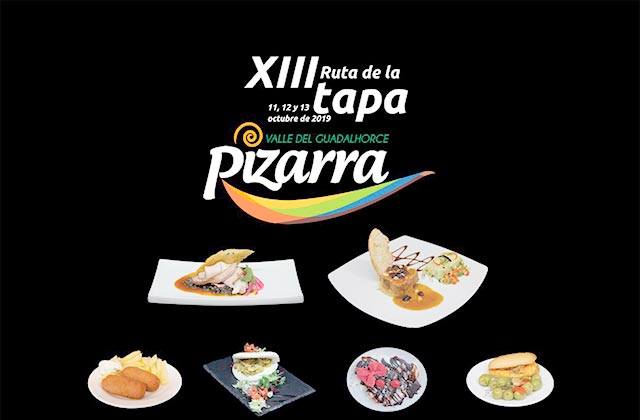 A full weekend is what this Málaga town offers at its traditional Tapas Route. Pizarra has successfully turned this route into a Singular Festival of Málaga Province. A gastronomic weekend that offers local products, showcasing the quality of our land's delicacies. Pizarra's restaurants and bars prepare original tapas, elevating the quality and using culinary techniques to promote the area's products and gastronomic tourism. So as not to leave any tapas behind, all attendees have a guide to the restaurants which will be stamped and which assesses the quality of the tapas and provides the option for awards. If you want to enjoy gastronomy, Pizarra is undoubtedly one of the places to do so on Málaga lands.
Almond Day, Almogía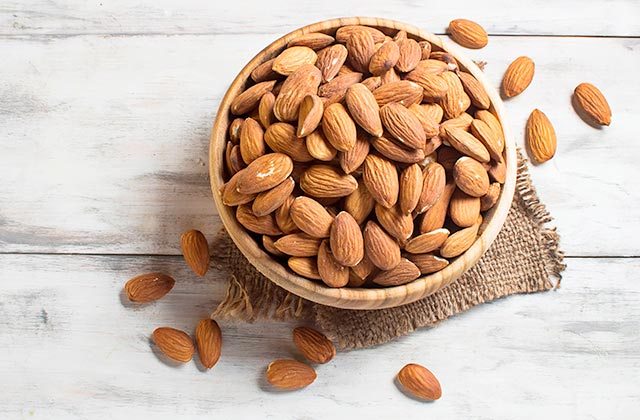 The last Sunday in September is when Almogía celebrates Almond Day. The purpose of this popular Málaga festival is to showcase this product and its cultivation. On this day, Almogía offers us the chance to try its traditional dishes, many of which include almonds, visit its streets, see its artisanal products, such as basket weaving and pottery, and watch how they are made. Visitors on this day can also enjoy verdial music and singing.
Grape Harvesting Festival, Manilva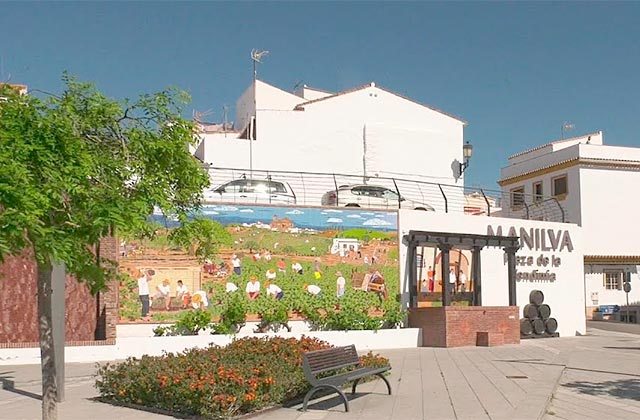 Manilva is surrounded by muscat grape vineyards and has been able to make the most of this privileged setting to offer a wonderful one-day festival that celebrates grape harvesting. The Grape Harvesting Festival starts early in the morning with religious services accompanied by processions with girls in traditional village dress and ends with the famous grape stomping together with the rest of the attendees, since this festival coincides with the end of the grape-picking campaign. A village inhabitant is in charge of those first grape stompings, which will be the first must that is made. This day showcases this wine's traditional production system, where hundreds of people congregate to taste the first wine of the season in the surroundings of a festival with verdial and other musical groups gathered in a large street party on the village square to celebrate this quality product found on Málaga lands.
Sopas Perotas Day, Álora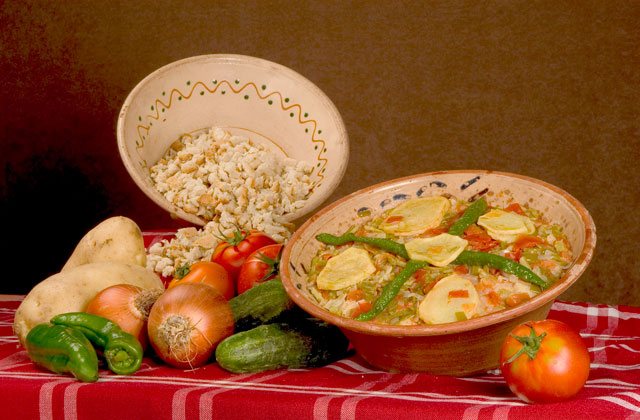 This town in Guadalhorce Valley hosts the annual Sopas Perotas Day on the first Saturday in October. On this day, Álora pays tribute to its most important dish. This gastronomic delicacy has its origin in field workers preparing a dish with the previous day's bread, tomato, onion, bell pepper, garlic, mint, saffron and ground pepper. This dish has led Álora to become known for its famous sopas perotas and as a Málaga town where gastronomy has special importance. It is a big day in Álora and it shows, since it offers many activities to enjoy this festival, where attendees can also try this traditional dish free of charge. More than 7,000 people come each year to enjoy a day of gastronomy surrounded by artisanal products and with the best popular music.
Wine and Chestnut Fair, Yunquera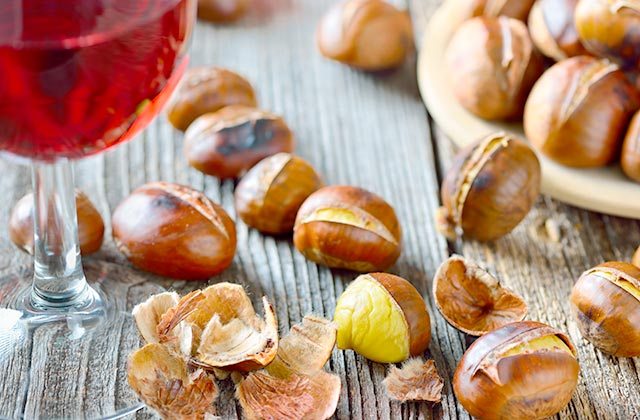 The enclave where Yunquera is located, surrounded by natural sites, gives this town an emblematic setting. This natural environment is home to the chestnuts that, along with muscat wine, have led to Yunquera having a very special day to pay tribute to these two products. Tourism in this Sierra de las Nieves setting has increased thanks to this fair, which is held in October, despite being a relatively recent event. The homage to wine and the chestnut, the nut of autumn, is accompanied by tastings of tapas and wine from the grapes of the mountain range that shelters Yunquera, the sale of artisanal products such as arbutus fruit and cold cuts, tours through the town, traditional music and hundreds of visitors who enjoy chestnuts in all their form: roasted, in syrup, boiled, candied or straight from the tree, in addition to a good wine.
Ajoblanco Festival, Almáchar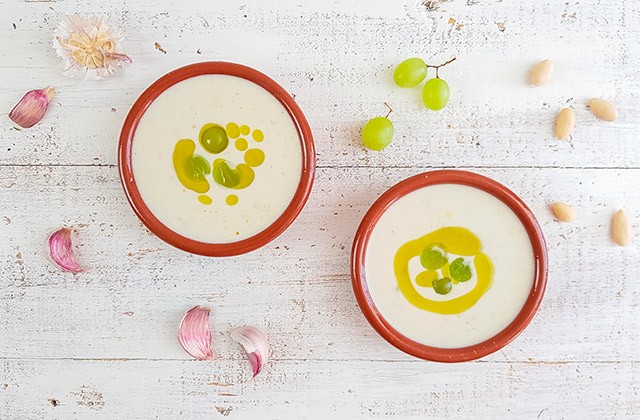 Declared a Festival of National Tourist Interest, the Ajoblanco Festival in this Málaga town is one of the best known for its traditional drink made with products from the area, such as almonds which come from Arab culture, in addition to water, garlic, vinegar, olive oil and salt. Almáchar pays tribute to its traditional "almond gazpacho" which years later came to be called "ajoblanco". On the first Saturday in September, the town's inhabitants celebrate its day with this drink, together with muscat grapes, wine and raisins. Music and tradition accompany the Ajoblanco Festival and the locals adorn the streets, highlighting artisanal products like pottery and turning the town into a true museum. They also dress up as field workers and make figures to represent this activity. This traditional Málaga festival is one of the most popular in the Axarquía district.
The 23 festivals you can't miss in Andalucia
Where to stay
Fuerte Hoteles  (and Olée Holiday Rentals) is always the best option to stay in Andalucia, know its cities and rest. The chain has facilities where you can enjoy, in addition to its services, the best of each point of the region. More than 60 years of experience are the best guarantee and an exceptional starting point for each experience you want to undertake.