The Six Things You Can't Miss In Marbella's Old Town
Marbella is a paradise for lovers of great weather and the glamour, but what is known by just a few is its tremendous old town, with its brilliant white, narrow streets. Just by roaming around, you can discover the charm of a typical, small Andalucian village as it once was. Be sure to visit and take along with you these 6 things you shouldn't miss when you arrive.
1. Enjoy Some Churros In The Plaza de los Naranjos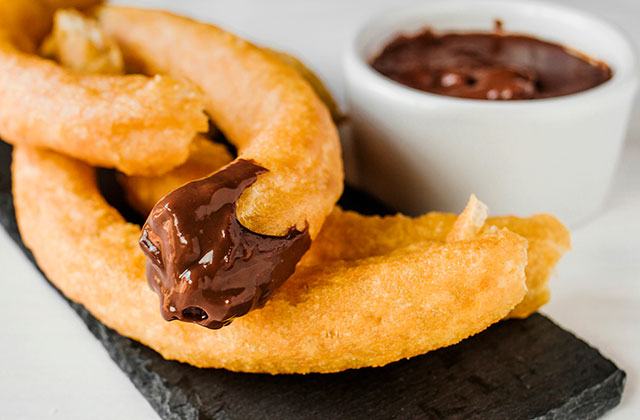 One of the great pleasures of Marbella is to sit down with some churros in the Plaza de los Naranjos. As many of you know, this is the typical Spanish sweet that is served with hot chocolate. A treat for chocolate lovers, this is a true pleasure to enjoy in the beautiful setting of this truly unique corner of the town.
2. The Narrowest Street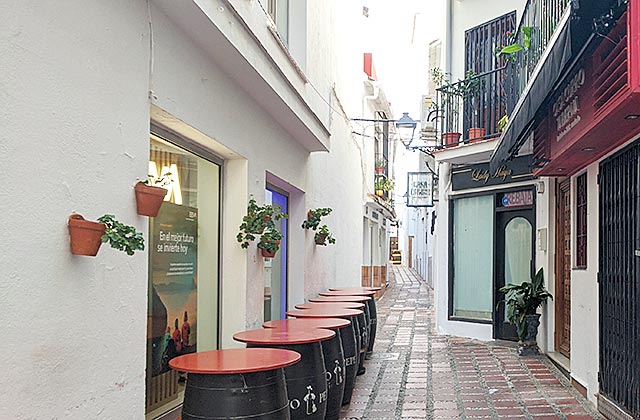 Pantaleon Street in the old town of Marbella is a street so narrow that you can touch both sides of the streets with your hands at the same time. This curious walking street leads from the Plaza de África towards the Plaza de los Naranjos. Be sure to visit.
3. Shop Where Michelle Obama Shopped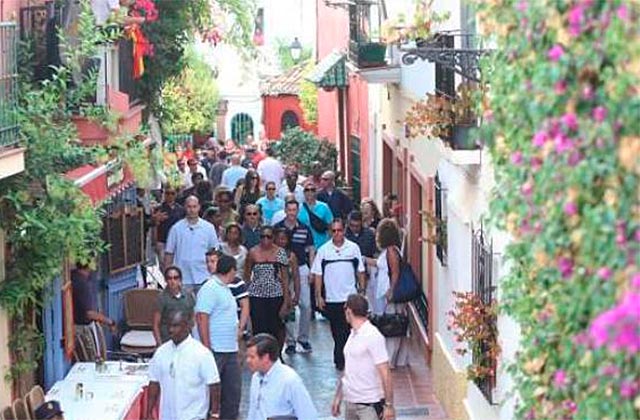 While on holiday in Marbella in 2010, Michelle Obama, the wife of President of the United States, went shopping in the small shops of the old town of Marbella, buying necklaces and bracelets for gifts and a white dress for her and another for daughter. They then had dinner at a popular restaurant near the church.
4. A Dinner Under The Stars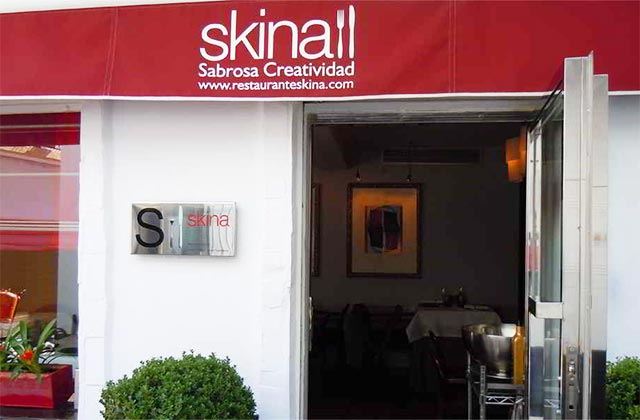 The restaurant Skina boasts a Michelin star in the heart of Marbella. This restaurant is hidden on Aduar Street and opened in 2005, quickly finding recognition in the Michelin Guide. There are many other restaurants in the old town of Marbella with terraces where you can enjoy all types of authentic Mediterranean and Andalucian cuisine.
5. A Moorish Castle With Roman Remains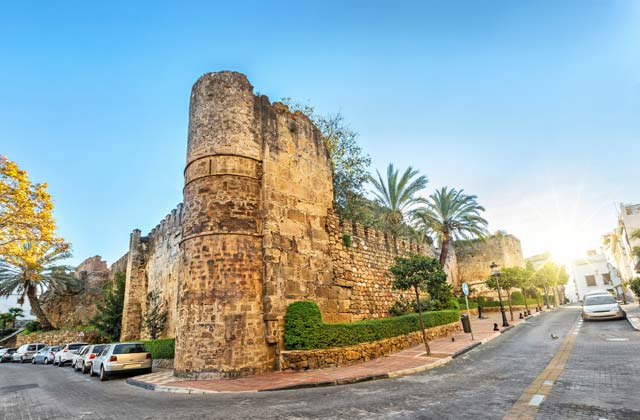 There is an ancient wall surrounding the remains of Marbella's Muslim town. In the Arab castle, one can see remnants of Roman capitals that were taken from other buildings to build its still existing walls. A walk through the monument evokes the Arab period of this seaside town.
6. Goyas and Picassos in Marbella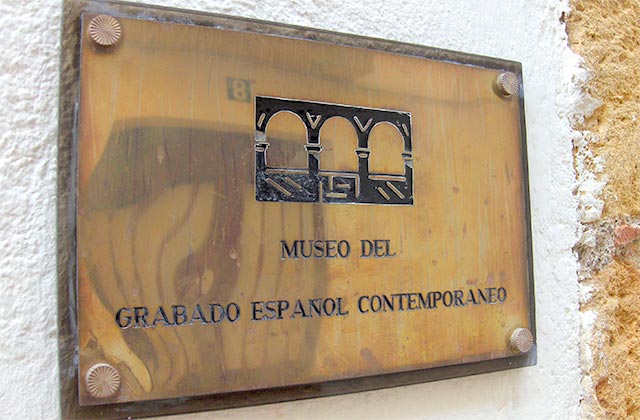 Located in the old hospital Bazan sixteenth century, the Spanish Contemporary Engraving Museum is the only one of its kind in Spain dedicated to the preservation, promotion and exhibition of prints from XX and XXI century graphic Spanish art. The Museum has an important collection of over four thousand works from various artists such as Goya, Fortuny, Baroja, Picasso, Miró, Dalí, Chillida, Saura, Tàpies, Barceló and Plensa.
This district of Marbella holds many more secrets and experiences that you can discover by walking through its most pedestrian streets.
Where to park in Marbella without dying in the process
30 things to see and to do in Marbella
Twelve must-see key points in Marbella's old town: a walking tour with Wikiloc
WHERE TO STAY
If you decide to come to Marbella do not hesitate in staying in Fuerte Hoteles. Fuerte Marbella Hotel is a symbol for the city with more than 60 years experience at your service. The hotel has 263 rooms, all soundproofed and equipped with air conditioning, satellite TV, wireless Internet access and private bathroom with free amenities and hair-dryer, among other services. It is also surrounded by gardens, with superb sea views and 2 outdoor pools.