Ideas on what to do in Marbella in winter
To decide to visit Marbella is to decide to enjoy an excellent destination. It is an even better decision when you decide to enjoy its tourism in winter, since with 320 days of sun a year and an average temperature of 19ºC, Marbella in winter is a delight. Tourism in Marbella is surprising because it is able to innovate, but always protecting its traditions and Malagan town essence. So, a wonderful old town can be enjoyed where the flavour of Arab culture can still be glimpsed.
So, if you are wondering what to do in Marbella in winter, you will always find something to see and do, whatever your age. We invite you to learn about the plans you can make in the city during the winter season:
1. Play golf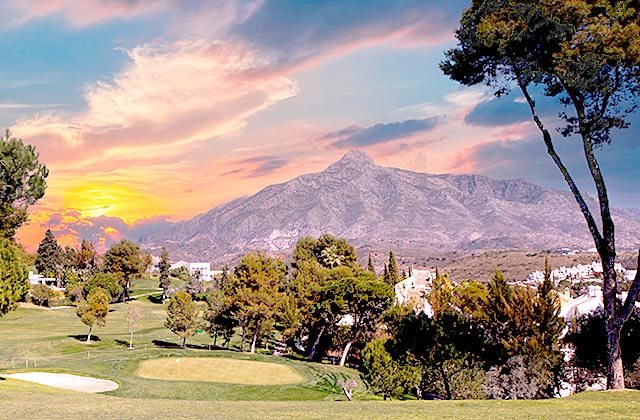 It is common to visit Marbella with the intention of spending a wonderful holiday full of days of sun, rest and fun. The Costa del Sol capital is also ideal for many other activities. Marbella is world famous for the quality of its golf courses and the possibility to enjoy them almost all year round. So, we encourage you to play some holes, enjoying the best scenery while you play your favourite sport. There is nothing like a good round of golf at some of the most privileged sites. Do you want to know some of the most spectacular golf courses?
La Quinta Golf & Country Club
Cabopino Golf Marbella
Flamingos Golf Club
Golf La Dama de Noche
Rio Real Golf
Santa María Golf
Golf: the best golf courses on the Costa del Sol
2.
Enjoying the promenade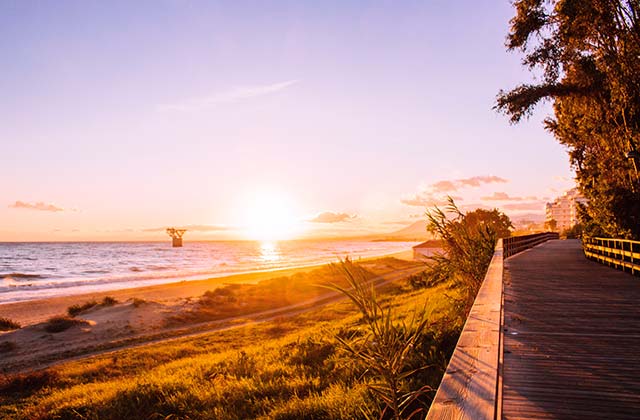 You don't need to go to the mountains to enjoy a lovely walk through nature. Marbella currently has over 10 miles of promenade. You can walk until you've worked up a sweat.
But if you are not into walking, you can also enjoy the promenade by bike. You don't need to be a cycling expert. It's about enjoying some sport around Marbella, while enjoying the gentle sea breeze. And if you get tired, you can take a break at one of the many terraces you will find along the way. Or if you prefer, you can also enjoy a spectacular tour on a Segway, where you will discover the chicest part of town.
3. Shopping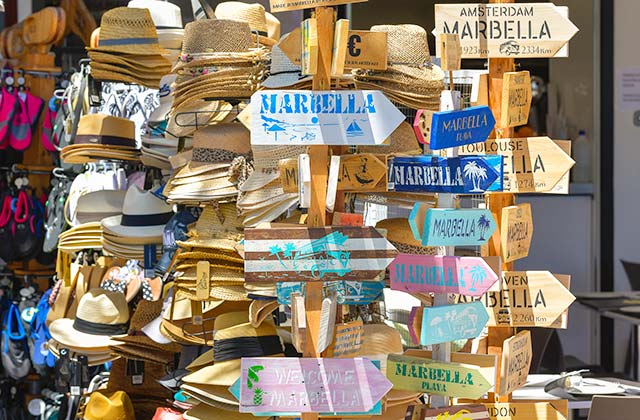 Marbella is the most glamourous place on the Costa del Sol, so when we talk about shopping, the capital of the Costa del Sol is a must on any itinerary, both for the quality and diversity of its products. Marbella offers visitors three main shopping zones. The old town is possibly the most beautiful place with its wide range of boutiques dotted among its white, narrow, flower-filled streets. On the other side is Puerto Banús, which is one of the largest shopping centres with designer shops laid out around this marina designed in the purest Mediterranean style. Lastly, we have La Cañada, a modern shopping centre located in the northern part of town. It is considered one of the largest in Andalusia and in 2003 was chosen as Best Shopping Centre in Spain.
The essential fashion shops you must visit in Marbella
 4. Gastronomy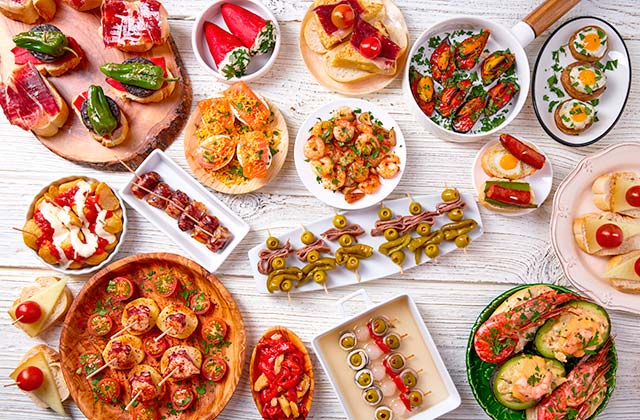 This city's gastronomic offering is so magnificent that we suggest you try a different place and a new dish each day. You must visit the restaurants in the historic centre. On sunny winter days, you can enjoy the terraces and traditional beach bars by the sea. At night, it is ideal to get lost on the charming Plaza de los Naranjos in the town centre, where you can go tapas hopping in the hundreds of bars with many years of tradition. Once again, Puerto Banús also has a good selection of restaurants that you must visit.
Marbella eats: where to enjoy the best tapas
5. Nearby excursions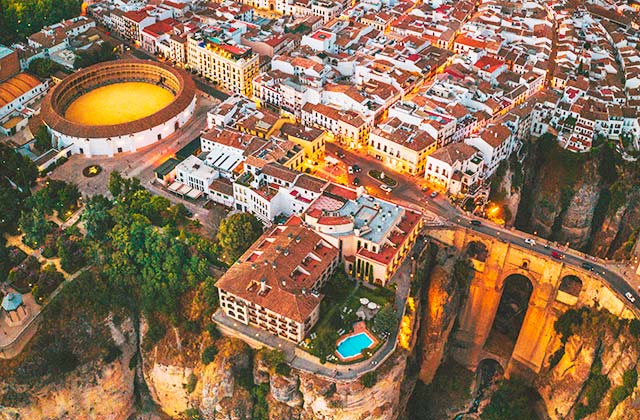 Marbella's strategic location makes it an ideal place for visiting other nearby destinations. Just one hour away is one of the most beautiful cities in Andalusia, romantic Ronda and its spectacular Tajo. Also one hour away is Malaga, the provincial capital that offers many points of interest, such as the Picasso Museum, the Thyssen Museum, the Cathedral and the Muelle Uno port. The Costa del Sol capital can also serve as a base for doing one of the most famous routes in Andalusia, the White Village Route, an itinerary that will take you on a tour of endless corners with the particular charm of the Serranía de Ronda in Malaga province, and la district of the Sierra of Cádiz province.
Ronda Day Trip: Things to see and do in the dreamy city of the Tajo
Malaga Day Trip: what to see in the capital of Costa del Sol in one day 
6. Wine tourism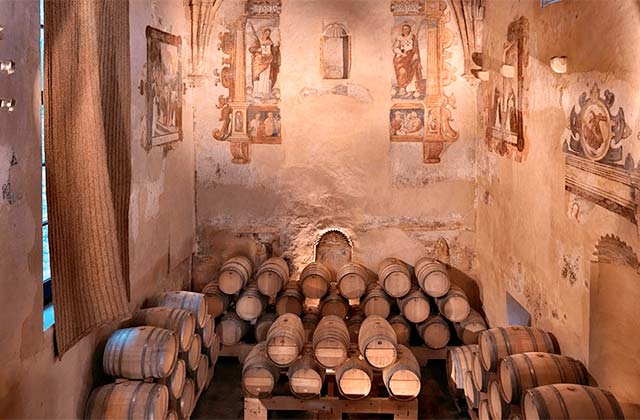 In Marbella one of the best options for enjoying winter tourism is learning about its wine culture. Indeed, Costa del Sol wine tourism holds a great many secrets. Here we can enjoy areas as emblematic for wine as the Serranía de Ronda, Axarquía and Montes de Málaga. Malaga, too, is the land of wine and sitting on the coast at one of the fantastic beach clubs in Marbella with a good glass of wine is a real delight.
Wine route of the essential wineries in Malaga
Ronda and Grazalema Sierra wineries
7. Hiking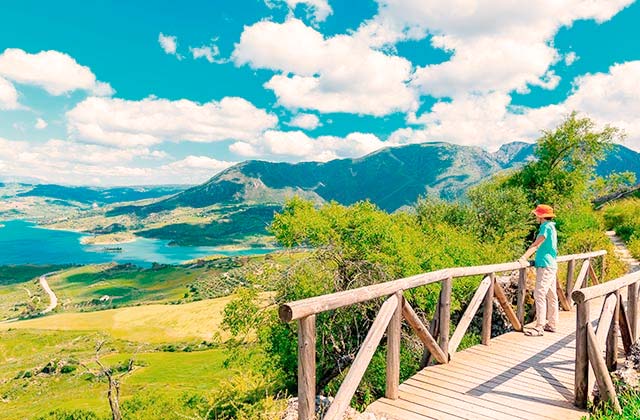 Marbella hides many amazing places to enjoy hiking. Istán, Serranía de Ronda, Refugio de Juanar… There are many stunning routes for any nature and trekking lover. Marbella, thanks to its fabulous location with the mountains and the sea next to each other, is perfect for hiking.
There are itineraries, such as:
Pozuelo Route: 3 hours, leave from and return to Refugio de Juanar. Google Maps

Marbella – Los Monjes Ruins: 3 hours from the Xarblanca neighbourhood to Los Monjes Ruins. Google Maps

Refugio de Juanar – La Concha: 5 hours. This is the favourite local hiking route. Google Maps

Discover the beauty of Bosque de Cobre in Malaga through its villages and its hiking trails
15 woods to see this autumn in Andalucia
8. Caminito del Rey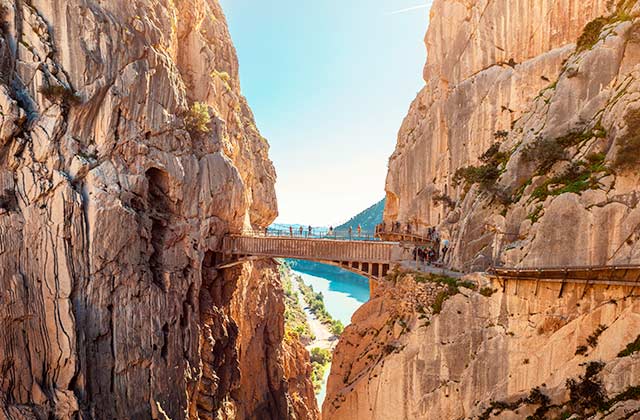 The Caminito del Rey can be considered one of the most amazing and beautiful routes, not only in Malaga, but we would dare to suggest in all Andalusia. It is located at the Desfiladero de los Gaitanes Natural Landscape and is surrounded by large reservoirs (Guadalhorce, del Chorro, Gaitanejo and Guadalteba). If you decide to visit Marbella, Caminito del Rey is a must see, since you can enjoy landscapes of unparalleled beauty.
10 sites to visit within Caminito del Rey, inside el Chorro natural site
If after reading this you want to visit Marbella in winter, come on over and enjoy this dreamy destination.
WHERE TO STAY
Without a doubt, the best option to stay in Marbella es Fuerte Hoteles. This chain, with over 60 years' experience, offers you an outstanding service, leader in quality. Holidays for two, with the family or friends, any way you decide to travel is perfectly suitable for these hotels where, in these destinations, you can practice countless outdoor activities, and find facilities to practice your favorite sports.  Do not hesitate to stay at Fuerte Marbella  if you travel to the Costa del Sol.