Marbella eats: where to enjoy the best tapas
Spanish gastronomy is known the world over for its Mediterranean products and for being recognised for many years as the best cuisine in the world. If you are looking to eat healthily and to enjoy the best cooks, check out the variety of places there are in Marbella that will feed you well and amaze you with incredible dishes.
La Bodeguita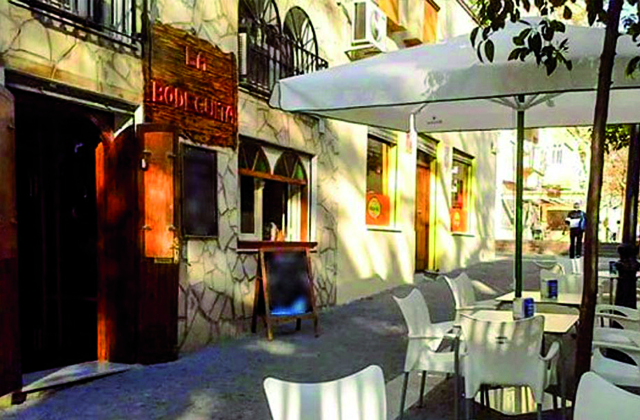 La Bodeguita is a unique establishment located in the heart of Marbella with over 30 years' experience and much success when it comes to tapas with authentic Andalusian and Mediterranean flavour.
The restaurant plays music from the 80s and 90s to create a very special ambience in this cosy, family locale. Toast with Salamanca Iberian ham will arrive at your table accompanied by a good Rioja or Ribera del Duero Denomination of Origin wine.
When the weather gets hotter, you can relax with your companions and have a few beers or glasses of wine on its street terrace. Be sure to visit.
Matahambre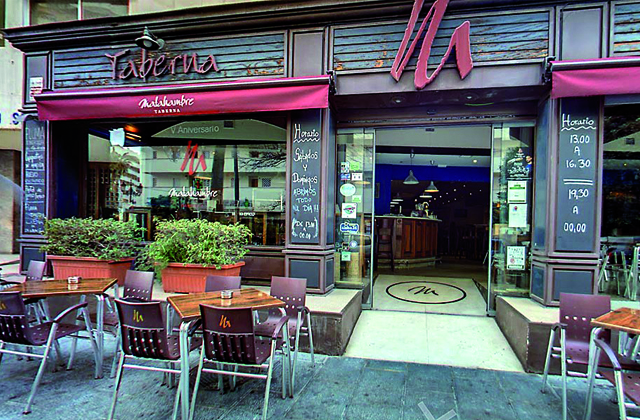 Taberna Matahambre is located in west Marbella, very near the beach. Here you will taste the best in Mediterranean gastronomy.
In a room whose talking point is the inclusion of its own cellar, you can try the porra antequerana (gazpacho) or fried aubergine and cane syrup. Iberian loin in oil with padrón peppers, curried shrimp with vegetable couscous and crispy roasted suckling pig with pear compote are just some of the authentic flavours this restaurant specialises in. Eating here is quite a culinary adventure that will delight even the most discerning paletes.
Taberna Matahambre is located in west Marbella, very near the beach and is a place where you can enjoy the best of Mediterranean gastronomy.
The range of mini crepes with chocolate, strawberry, orange and apple is a highlight of the home-made pastry offerings. You can also enjoy live music and flamenco shows. Surprise your friends and family because they will love this place.
Taberna del Pintxo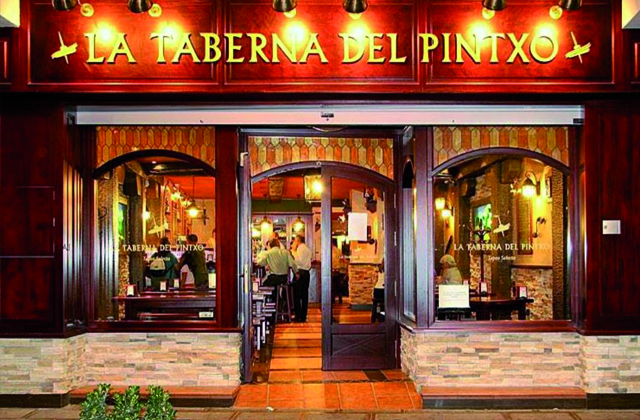 Taberna del Pintxo's philosophy focuses on offering the greatest quality and variety of pinxtos (small bites), both hot and cold, that have become a great attraction with those who advocate a different way of enjoying gastronomy and especially the tapas custom. It is no surprise that Taberna del Pintxo has in four years become one of the experts par excellence on tapas on the Costa Del sol.
Bodega La Venencia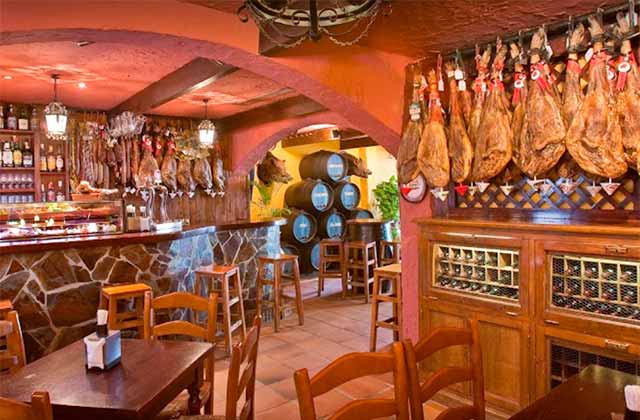 Bodega La Venencia is a tapas bar in Marbella offering an excellent quality/price ratio. It is located a few steps from the Marbella Promenade at the end of Avenida Miguel Cano, very near the Alameda. This restaurant has a very pleasant traditional Castilian ambience. It also has a pretty terrace.
It offers all kinds of tapas and good wines and beers, and the service is fast. Bodega La Venencia is undoubtedly one of the best options for tapas in Marbella. There is another tapas bar-restaurant in the calle Camilo José Cela area and another tapas bar-restaurant of the same chain, which specialises in fried fish.
Cervecería La + Fría I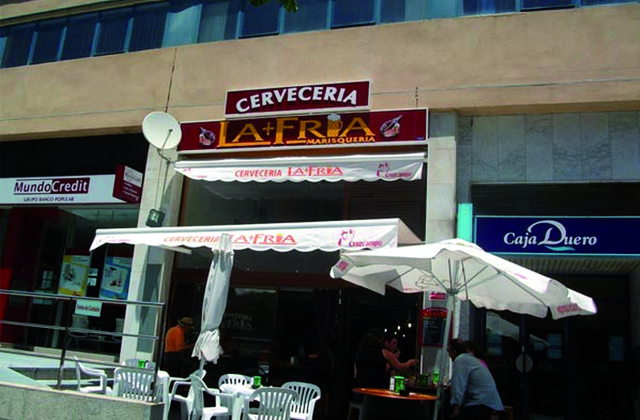 Cervería La + Fría I tapas bar in Marbella is a good place to eat tapas. The menu is based primarily on seafood and pork dishes: if you want to take a little break and accompany your beer with Iberian ham or Huelva prawns, you will love this Marbella tapas bar.
There are currently two more restaurants in Marbella belonging to this franchise that are located in San Pedro Alcántara and Puerto Banús.
Taberna La Niña del Pisto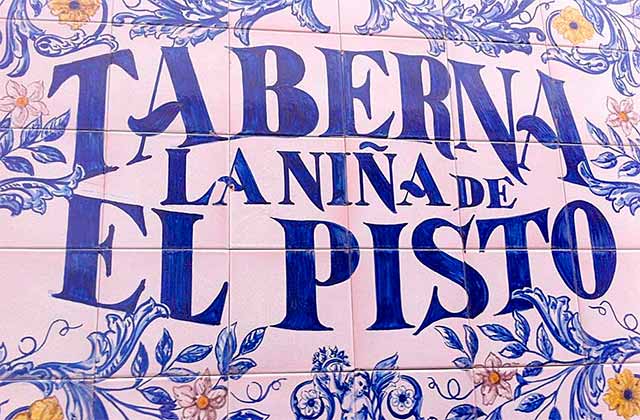 Located in the heart of the old quarter, Taberna La Niña del Pisto is one of Marbella's most particular tapas bars. With Córdoba-style decor, it offers high quality tapas and is always lively and full of people. It can be hard to find, since it is in a very narrow street and can go unnoticed. Use Plaza de la Victoria as a reference point; calle San Lázaro starts from one of its corners.
Taberna La Niña del Pisto is divided into two floors: the ground floor is for bar tapas, while the upper floor is more of a restaurant. The menu is extensive, with prices per plate at around 10 Euros.
It is without a doubt one of Marbella's most recommended tapas bars.
Bodeguita El Callejón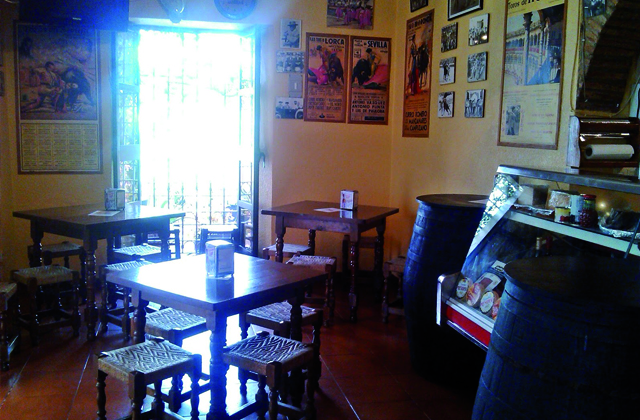 Bodeguita El Callejón is one of Marbella's tapas bars that you must visit if you are looking for something typically and characteristically Andalusian. While it is located next to Plaza de la Iglesia de Nuestra Señora de la Encarnación, Bodeguita El Callejón is a little hidden and can go unnoticed. Walk up from calle Caridad and you will see a very narrow little street to your left; this is calle Alamo.
This tapas bar offers you a simple, but high quality menu. The wines are very good, as well as the cheese, small open sandwiches, pork loin, Iberian ham, etc.
If you visit Marbella's old quarter, a stop in Bodeguita El Callejón is almost obligatory.
LEKUNE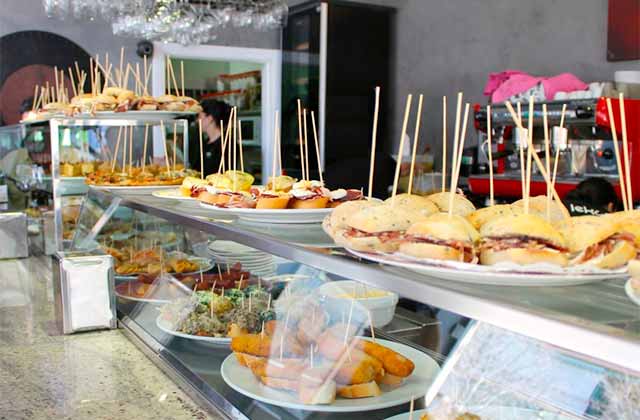 The ideal place for enjoying a small bite. With a true Basque ambience, the joy of this place is that they are constantly making new bites and filling the bar with all manner of exquisite gastronomic combinations.
Divina Tapa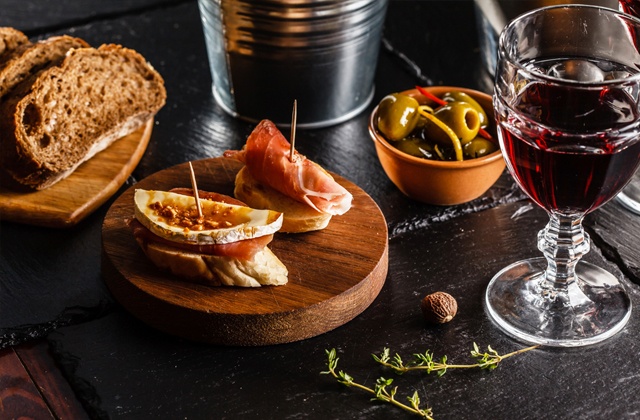 Divina Tapa is a good tapas bar in Marbella. Its tapas are excellent and display a touch of creativity.
The menu is extensive and offers traditional and other more select tapas, as well as delicious salads.
This tapas bar-restaurant is located on a quiet street in the city centre, and is not hard to find.
The quality/price ratio is very interesting and undoubtedly makes this bar one of the best places for tapas in Marbella.
Candealia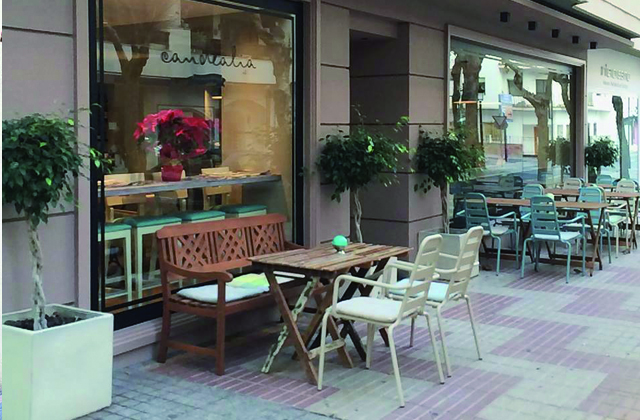 On calle Francisco Norte in Marbella, there is an establishment that is ready at any time of the day. The Candealia restaurant seduces you from breakfast and ends up winning you over with memorable meals.
The care taken over the small details is a value that distinguishes and makes the Candealia restaurant stand out. The cous cous on Saturdays, a wide variety of fresh salads and its lunch menu that changes each day are reasons to seek it out. Don't miss the home made cakes either. The carrot cake is perfect as a snack or for ending your meal with something sweet.
Breakfast, lunch, snacks or dinner is what you can get at the Candealia restaurant. Relaxing after work is what it also specialises in. Having a drink and relaxing with your colleagues is very enjoyable here. You will definitely be back.
GORKI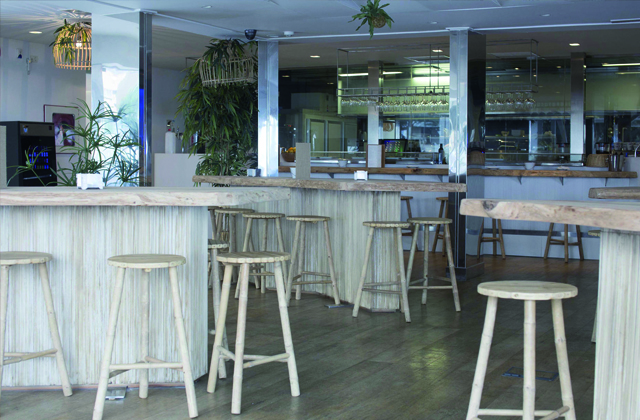 The Gorki Marbella tapas bar offers an extensive menu with pretty economical prices. It is on Calle Pablo Casals near Parque de la Constitución and the corner of Avenida de la Fontanilla, and is pretty easy to find. Service is quick and friendly, even when the bar is full of people in the middle of summer.
WHERE TO STAY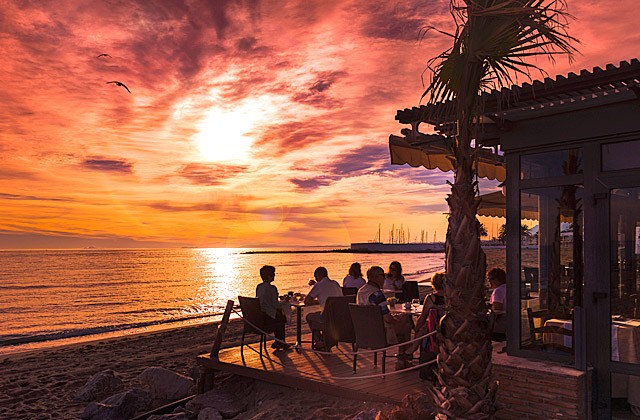 If you decide to come to Marbella, make sure you stay at Fuerte Hoteles or Amare Marbella Beach Hotel. Fuerte Marbella is a true symbol for the city and has over 60 years' experience. The establishment has 263 rooms, all soundproof and equipped with air conditioning, satellite TV, free WiFi, safe and private bathroom with amenities and a hairdryer, among other services. It is also surrounded by gardens, with unbeatable sea views and two outdoor pools.