Estepona nightlife: trendy sites to go party
On the Costa del Sol, the best times happen when the sun goes down. Terraces, beach clubs, pubs and nightclubs where you can enjoy the best nightlife in Estepona. It has different areas for going out at night, one of which is the centre, where you can dance until 3 or 4 in the morning. After dark, you can also enjoy Estepona Marina, perhaps the most popular area for going out at night and where you will find most of Estepona's nightclubs. Although the best season for enjoying. Estepona at night is summer, rest assured that anyone who wants to be out all night will find the bars in Estepona open year round.
Estepona nightlife – the town centre
La Bulla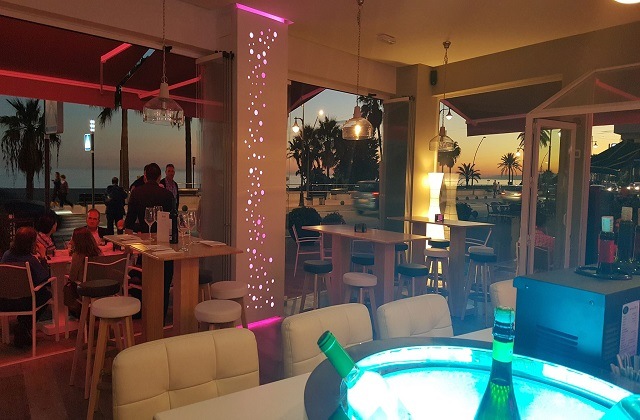 Here you can drink a spectacular cocktail or an incredible Gin Tonic watching the sea while you enjoy of a young ambient.  They also serve drinks after 4 in the morning as well.  La Bulla has a very perfect and cared decoration and is a place where you will always find people, in summer as well as in winter.
Mosaïc Music Club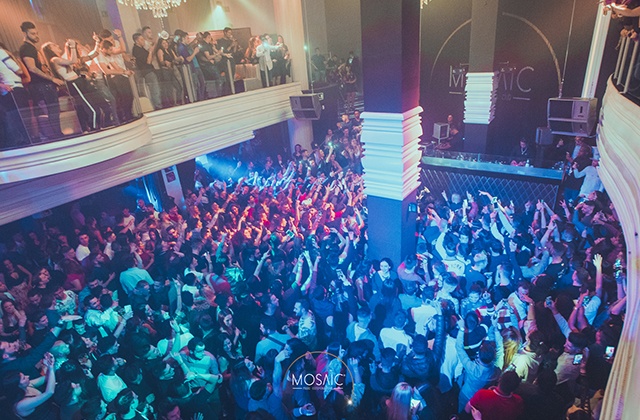 Mosaic Music Club is one of the referents within the night world of the western Costa del Sol. Since its main concern is to ensure that everything is up to your expectations, the quality of service will pleasantly surprise you.
Mosaïc is a music temple in the heart of Estepona. Its resident DJs offer  the best musical sessions making it  a clubbing benchmark in Estepona. Check it out if you want to spend a memorable night.
Estepona nightlife – the marina
Louie Louie Rock Bar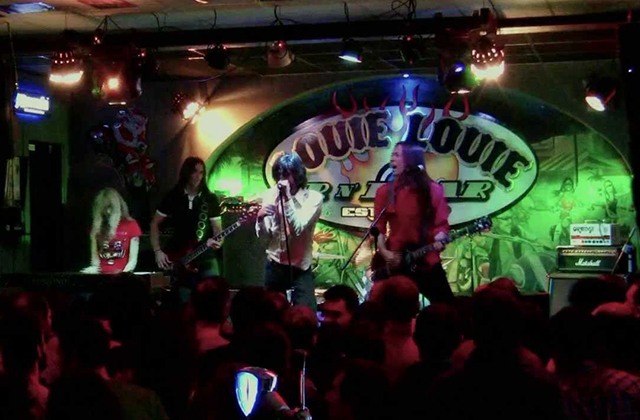 If you're looking for live music, having a few beers, playing some pool and enjoying an alternative night, then Louie Louie Rock Estepona is for you. Here you can enjoy a pleasant ambience in a venue with cool music themed decor. It also has an open mic on Thursdays.
Pub O'Donoghue's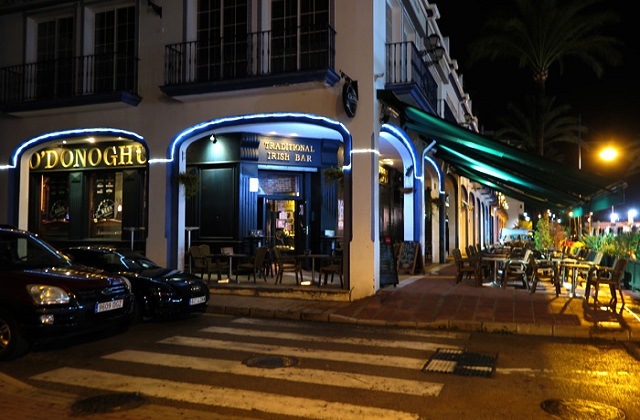 Pub O'Donoghue's is the perfect place to closer enjoy and get to know the pure Gaelic taste.  Here you'll be able to choose from a wide variety of drinks.  It as well offers some live acting shows with which you'll have a great time.
Also you can participate on Tuesdays in the Trivial Pursuit game and for the more daring ones karaoke sessions are on Wednesdays.
Jazz Pub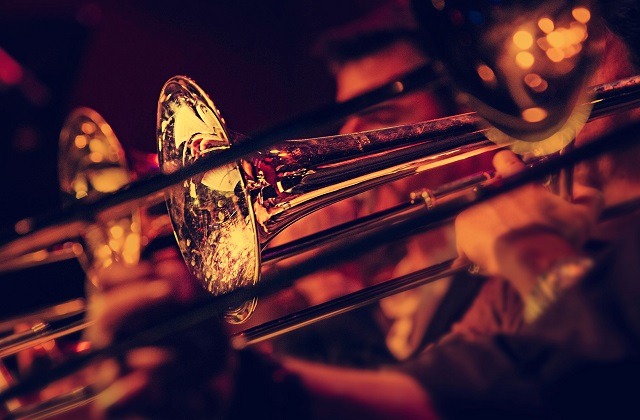 Jazz Pub is a different, an incredible place where you'll enjoy the most special music in Puerto Deportivo.  The best sights in the harbor accompanied with a great jazz and a relaxing chill out zone.  Drink a couple of cocktails and gins while listening to King Oliver, Louis Armstrong, Sidney Bechet, Jelly Roll Morton or Johnny Dodds. We'll be waiting for you!
Sala Duende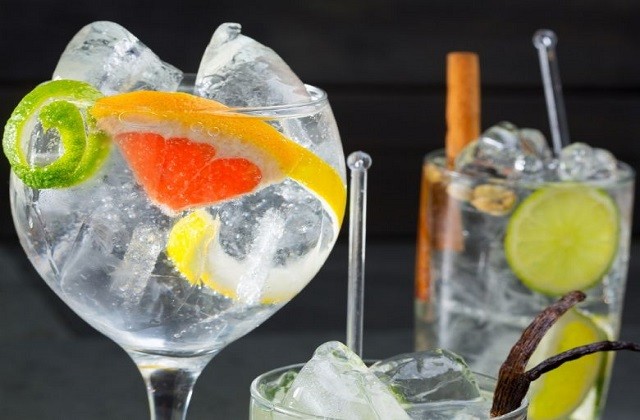 It's a place to spend nights at the rhythm of the best music.  If you are close by to Estepona and you want to start the night in a great way, this is the club where you need to go and let yourself be carried away into the atmosphere of this amazing club.
Sala Duende is without a doubt a great bet and a club that will not make you feel dissatisfied.
The Victoria & Albert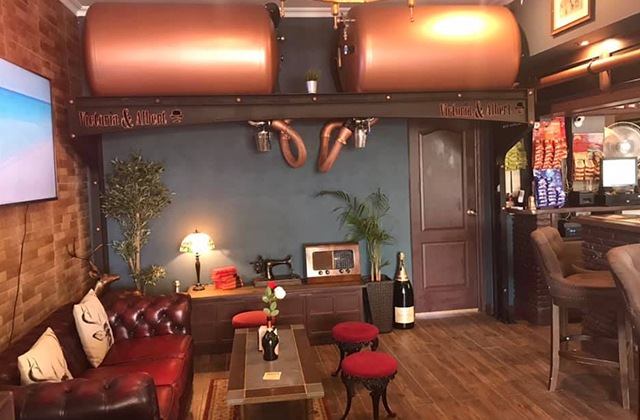 This pub comes highly recommended if what you want is warm, personalised service from Sharon the waitress. Here you can enjoy really good music, since they have a free jukebox and to top it off, they have organic and draft Victoria beer. If you pay them a visit, we can assure you of two things: first you will love the decor, since a lot of attention has been given to the details, and you will love its stools, which are the most comfortable you will find at any bar.
Other options near Estepona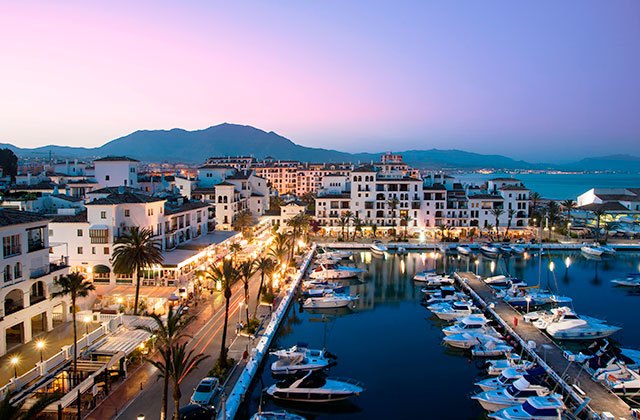 Although most of the nightclubs are located in the marina, there are also some interesting options on the outskirts of the city. For example, on Guadalmansa beach you can find the famous Tikitano Beach, a beach club that offers beach parties with live music.
Located about a 10-minute drive from Estepona, La Duquesa is a lively marina where you can find several bars and pubs to enjoy the night.
About a 25-minute drive from Estepona is Sotogrande, a luxury resort that boasts some very exclusive beach bars and clubs.
Located about a 20-minute drive from Estepona, Puerto Banús is one of the most exclusive destinations on the Costa del Sol. Here you can find a wide variety of venues to enjoy the night, from bars and pubs to nightclubs and beach clubs.
About a 30-minute drive from Estepona is Marbella, another popular tourist destination on the Costa del Sol. The city has a large number of bars and pubs in its old town, as well as some nightclubs and beach clubs in the Puerto Banús area.
27 things you cannot miss in Estepona
Where to stay
If you want to experience Estepona at night first hand, you can be sure that the best accommodation option is Fuerte Hoteles. This chain, with years of renowned experience, offers you excellent service of the highest quality. Holidays with your partner, family or friends, whichever way you choose to travel adapts perfectly to these hotels. At these destinations, you can enjoy endless activities and will find facilities enabling you to enjoy whatever you want to do. Be sure to stay at Fuerte Hoteles if you travel to this Costa del Sol city.