27 things you cannot miss in Estepona
Estepona straddles the Costa del Sol and Campo de Gibraltar. It is an idyllic enclave surrounded by both the Mediterranean and the mountains. Its historic centre is teeming with colourful pots that combine exquisitely with its flower beds and its Orchid House and Botanical Garden. But it is not just its natural beauty. Estepona is now committed to art and culture, high quality sun and beach tourism and an extensive leisure offering for visitors, ranging from kitesurfing to visiting a corner of the African savannah, via entering the world of horses or whale watching. There are many things to do in Estepona so you won't get bored… fun activities to try out once or to turn into a lifestyle. So, now you must be wondering: What is there to do in Estepona? Not to worry. Here are some things to see in Estepona that you really must do in this pretty Costa del Sol locality.
1. Visit the Botanical and Orchid Garden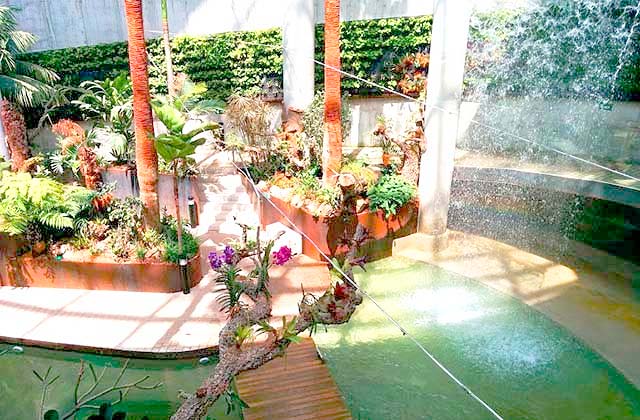 There are many things to do in Estepona, but one of the unavoidable ones is the visit to the Botanical and Orchid Garden. This area has vertical gardens, more than 4,000 different species of orchids, waterfalls that light up with a large dome and vegetation brought from all the corners of the world. An impressive place you will adore.
Related Posts:  Botanical garden – Orchidarium Estepona
2. Wandering around the historical centre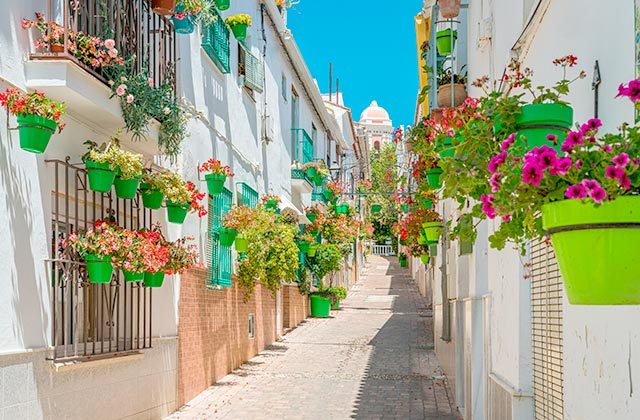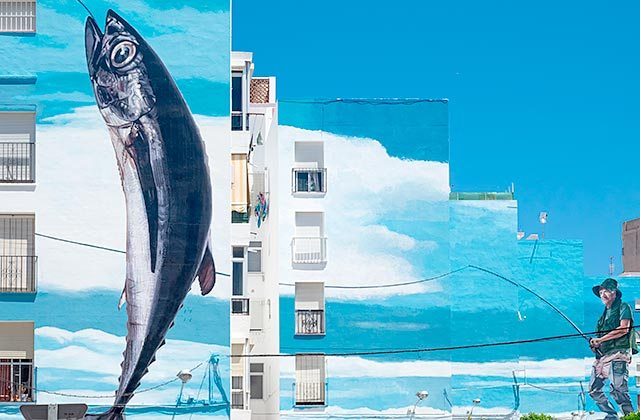 Andalusian traditional style at its best. Estepona's historical centre is a maze of small streets with white houses showing hundreds of flower pots hanging from their façades in a unique style and colour in Costa del Sol. You will be enchanted by this place.
3. Enjoying the Ruta de los Murales (Mural Road)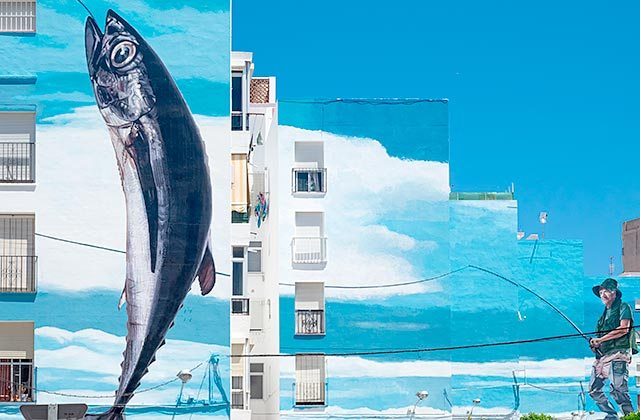 Another thing you can't miss if you are in Estepona is its murals. The city keeps a route where the façades of the buildings are used as canvases for all types of artists. An outdoor museum that will not let you put your camera away.
Related Posts: Route of Artistic Murals Estepona
4. Hiking in Natural Estepona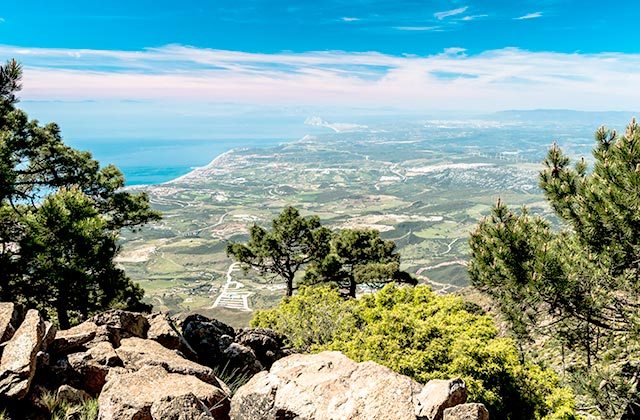 The city wanted to take advantage of its green areas and for this reason it has launched a program called "Natural Estepona", where people can enjoy hiking, horse riding, biking or walking activities along different areas with diverse difficulty levels. A very active way of getting to know another side of this enclave.
Related Posts: Hiking trails in Estepona
5. Dive into Selwo Adventure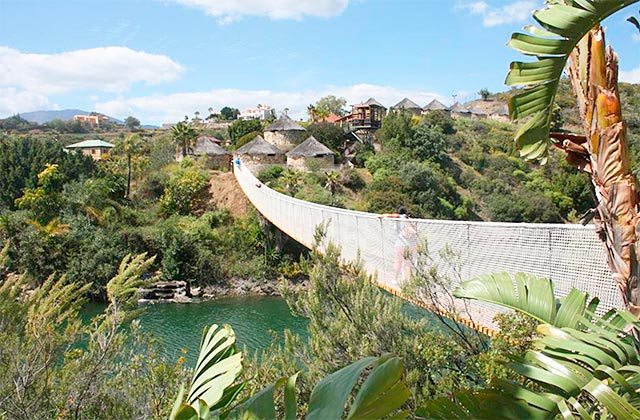 More than 2,000 animals from different continents walk with relative freedom at Selwo Adventure. Children and adults alike enjoy this unique experience where this year they can observe a new animal in the area, the Iberian Lynx. The park also features lions, dromedaries, elephants, lynxes, anacondas and a wide variety of birds, among others. The perfect place for family holidays.
Related Posts:  Ten theme parks for families that you mustn't miss in Malaga
6. Diving into the Mediterranean Sea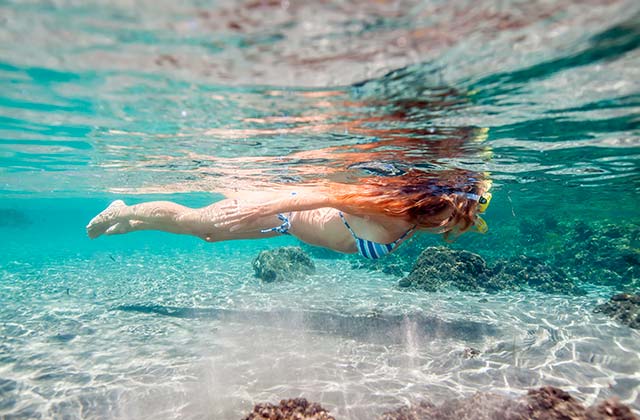 One of the most exciting activities you can do if you visit this city is diving. Being near the sea does not always mean you can practise this sport, but Estepona is very fortunate, since it is one of those privileges places where diving conditions are optimal. So don't think about it and get to the diving centre.
Related Posts: Snorkeling in Andalucia
7. Enjoy the great Felipe VI Auditorium Theatre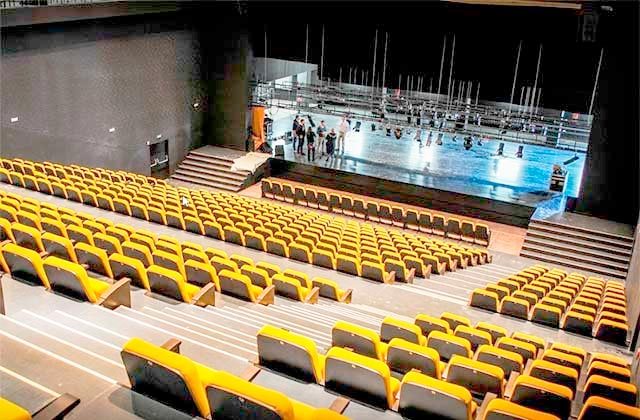 Plays and shows of all kind are offered at the new Felipe VI city Auditorium Theatre. You can't miss going to see a show or a play there, since only just enjoying this immense theatre with an artificial starry ceiling is worth the visit. This is a chance for you to get in touch first-hand with Andalusian culture, apart from being able to observe the different exhibitions that are presented there.
8. Enjoy the best flamenco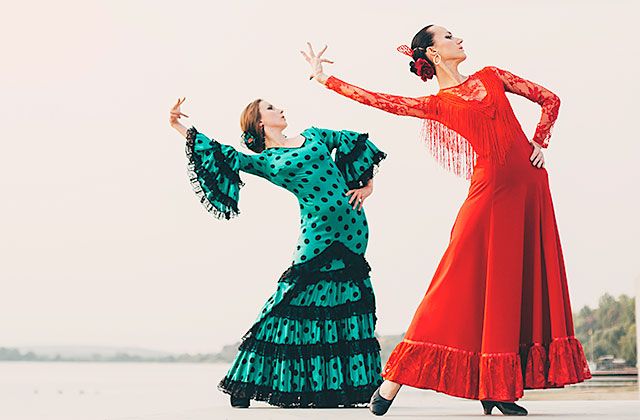 This city hosts the Flamenco Centre Patio de Estepona and the Peña Flamenca, where you can listen to the best flamenco of the coast. Don't forget this typical Spanish dance and music was born in Andalucia, you shouldn't leave without enjoying it. The atmosphere is perfect and your heart will beat at the rhythm of the Spanish guitar.
Related Posts: Flamenco history
Related Posts:  Tablao Flamencos in Andalucía
9. Sea excursions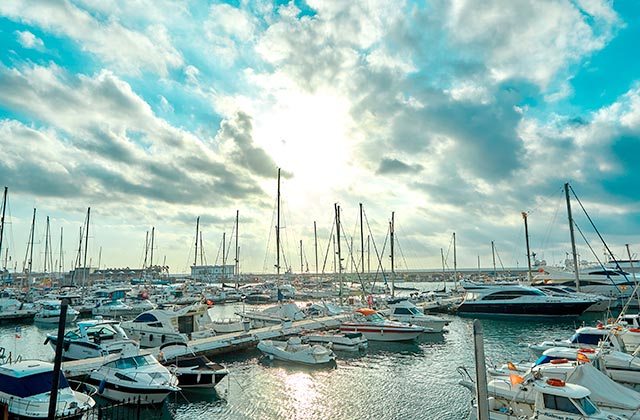 If you visit this city you can take one of the many excursions around the Mediterranean Sea. You board a boat that sails through the coast while giving you details of the marine flora and fauna, curiosities and anecdotes. From here you can also do sighting of cetacean, mainly dolphins.
10. Small markets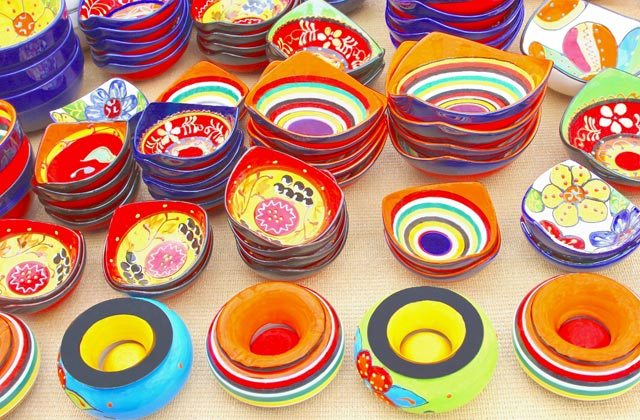 Do not leave Estepona without enjoying the happiness and the kindness of the locals found in the city's small markets. Here you can go shopping paying a good price. There are many itinerant in the city, and you can also find traditional and ecological ones.
Related Posts: The 6 Most Elegant Markets Costa Del Sol
11. Play a game of paintball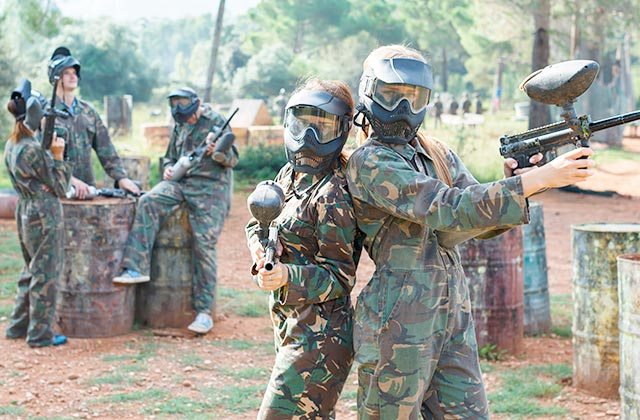 If you like adventure, get together with your friends and enjoy a game of paintball. This is a team sport that focuses on your skills and which develops your mental and physical dexterity, encouraging team work. The game consists in marking the rival team by shooting paint balls with a gun, which works with compressed air. A fun game that is great if you want to have some action.
12. Travelling by Carriage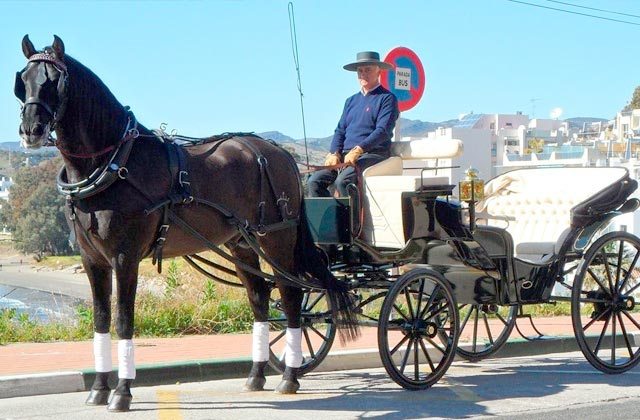 There is nothing more Andalusian than a carriage. If you feel like seeing the city from another perspective, get on one and let it guide you throughout the town. The horses breed is traditional from the area and look really beautiful. Take a photo and keep that moment forever.
13. Visit an Aloe Vera plantation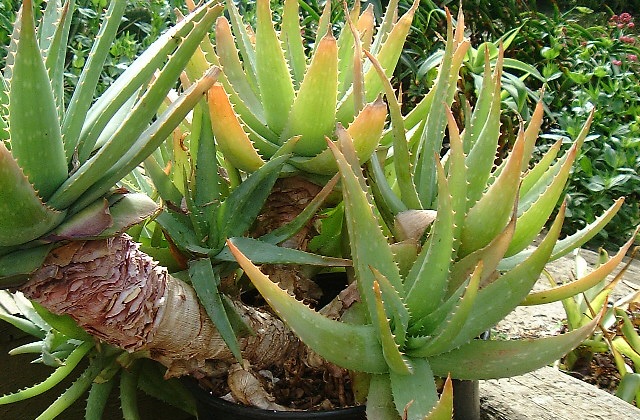 All the tourists that visit Andalusia and people interested in Aloe Vera visit Finca Santaverde. It is here where on the hills you will learn a lot about organic agriculture, the use and transformation of this ancient medicinal plant. You will also have a chance to buy fresh plants and leaves from the field, as well as cosmetic products and natural juices.
14. Have a nice espeto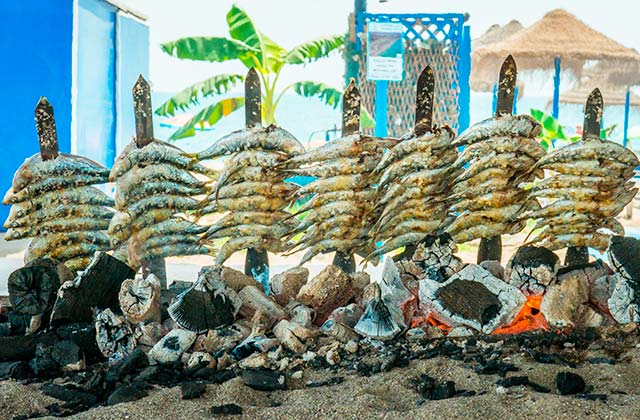 El Madreo beachbar is located on a special spot in front of one of the best beaches of Estepona, La Rada, where they serve the best fish. Do not leave the city without trying one of the typical recipes of Malaga: sardine espetos.
Related Posts: More about Espetos
15. Sailing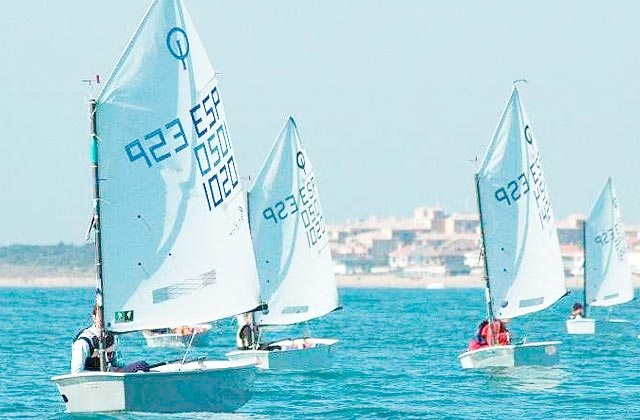 Estepona's Sailing school offers sailing lessons to anyone who is interested, providing the means and information that are essential to be able to control a sailing ship. Here you can learn about the different types of wind, the parts of the ship, different vessels and sailing strategies for regattas. Do not miss it!
16. Enjoy a ride at the Equestrian school
The Costa del Sol Equestrian School is one of the most famous equestrian centres in Spain. If you like animals, specially horses, visit the place to enjoy the best specimen of the Andalusian coast.
17. Cinema in Summer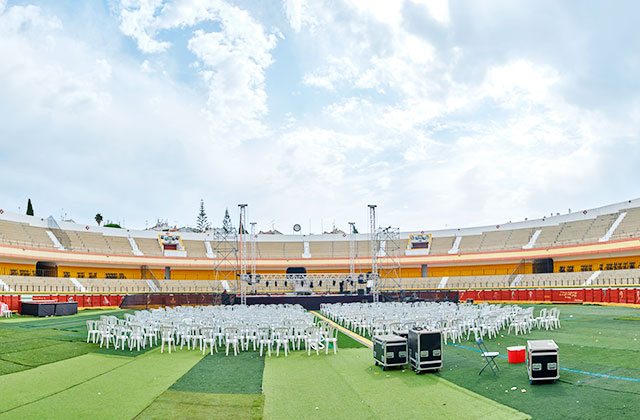 The bullring in Estepona becomes a cinema every summer. If you decide to pay a visit to this place, you will enjoy the best films under the stars. A unique atmosphere to view the best films in a traditional Spanish setting.
Related Posts: Summer open air cinemas in Andalucia
18. Have a mojito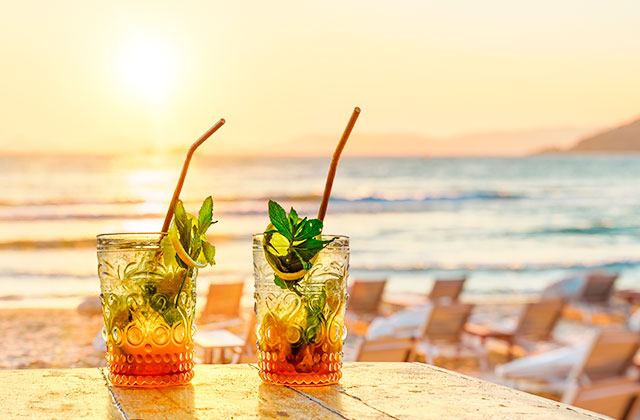 Estepona has several establishments by the seaside where you can drink and enjoy some fantastic mojitos. When the night falls, there is nothing better than relaxing your body while you enjoy a cocktail. Don't forget you are on holidays and you deserve the best.
Related Posts: More about Mojitos
19. See the sunset at the marina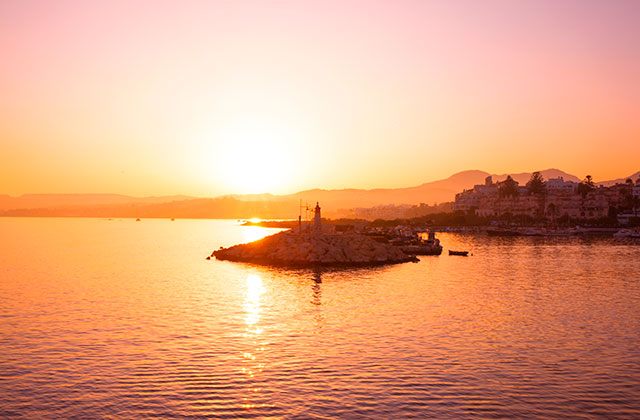 Estepona's marina is really beautiful. For this reason we recommend that when the Sun goes down, don't miss the mixture of colour that join the sea to wave the Sun goodbye and welcome the Moon. In clear days, Africa and Gibraltar can be seen on the horizon, a great place to view both destinations.
Related Posts: Where to see sunsets in Andalucia
20. Surfing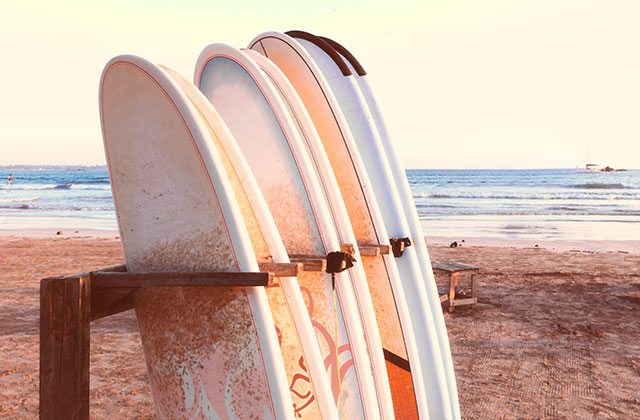 If you are into extreme sports, start practising surf at Atalaya beach. Estepona has a diverse coastline for all types of audiences. From those who wish to go to the beach to relax, families to those who want to practise water sports. It is exactly in Atalaya beach where you can do all these sport activities, such as surf. Many young people visit this area in order to make the most of the best waves in the Mediterranean.
Related Posts: 15 of the best surfing beaches under the Andalusian sun
21. Visit los Pedregales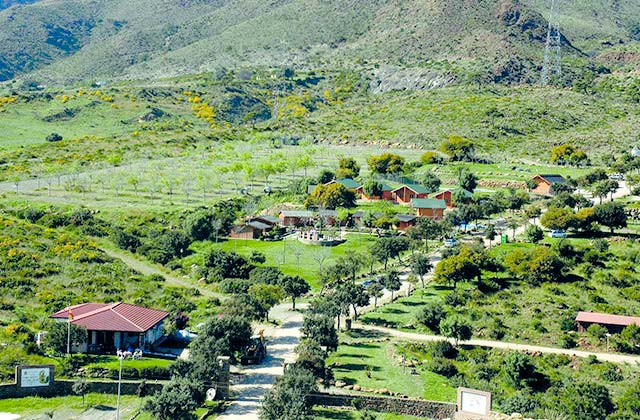 Los Pedregales is located a few miles from Estepona in the Bermeja sierra. It is a natural landscape from where you can enjoy beautiful panoramic views of Gibraltar and the coast of Africa. It is the perfect place for adventure activities. Here you will also find the corominas megalithism interpretation centre and some dolmens that are 5,000 years old. We recommend visiting it, however, make an appointment first.
22. Visit Bermeja sierra and the spanish firs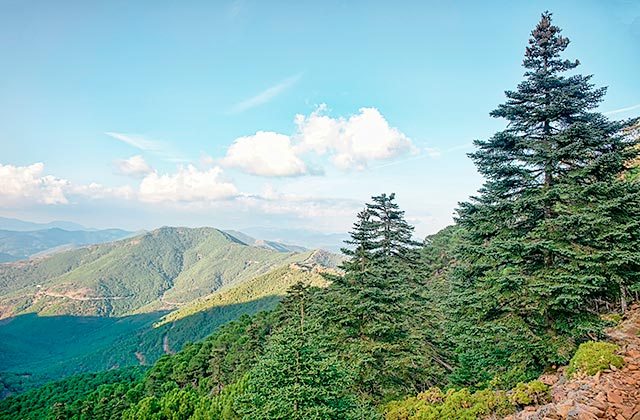 If you come to Estepona, you must visit Bermeja sierra, a beautiful zone made up of leafy chestnut, pine and spanish fir trees. We recommend climbing its highest peak "Los reales," where you will find a shelter to enjoy some beautiful views of the entire Costa del Sol, the Moroccan coast and Gibraltar.
23. Vist estepona lighthouse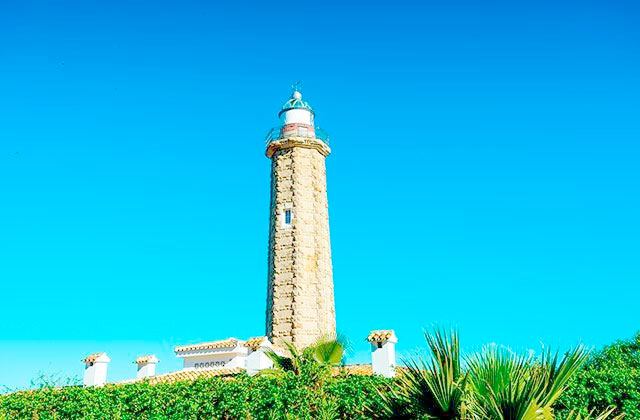 Estepona lighthouse is located before you reach the fishing port, just where the promenade ends. This construction dates back to the 19th century, is 69 feet high and offers spectacular view of Gibraltar. Be sure to visit.
24. Eat at la Casa del Rey restaurant
Located in the heart of the historic centre, next to the famous las flores square and inside a historic house dating back to over 200 years ago. The cuisine of la Casa del Rey is created by chef David garcía and is quite a culinary refuge on the Costa del Sol, since it only uses local produce of the highest quality. So, here you can enjoy a wide range of dishes of the day prepared from modern recipes, but always with a special respect for traditional cuisine.
In addition to its good food, it has a very extensive wine list, so you can pair the best dishes with the best wines.
Related Posts: Tapas bars in Estepona
25. Estepona at night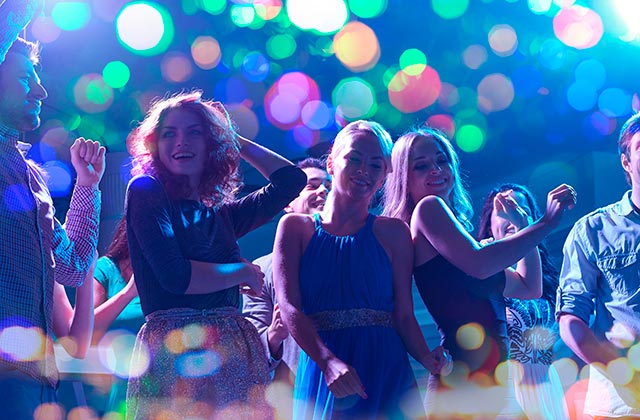 Estepona is the best place for having a good time, since it has different areas where nighttime activities can be enjoyed.
Estepona nightlife starts after a few beers in one of the many bars in this costa del sol locality. The best option is to have a drink in one of the bars on calle real and then head to the port, which is where the real party starts. The port is organised into two parts. The first is where you can enjoy pubs like O`donoghe`s, People or Ático, while the other is home to places like Duende copas.
Related Posts: Nightlife in Estepona
26. Estepona Archaeological Museum
Estepona Archaeological Museum comprises four sub-museums covering different areas: palaeontology, ethnography, sound and image and bullfighting. Its aim is to show and disseminate the customs, traditions and other aspects of life in Estepona in the last centuries and it does so by employing great pieces of incalculable value, which include the Estepona Venus, a small female clay figurine dating from 5,000 years ago.
27. Route through Pico de los Reales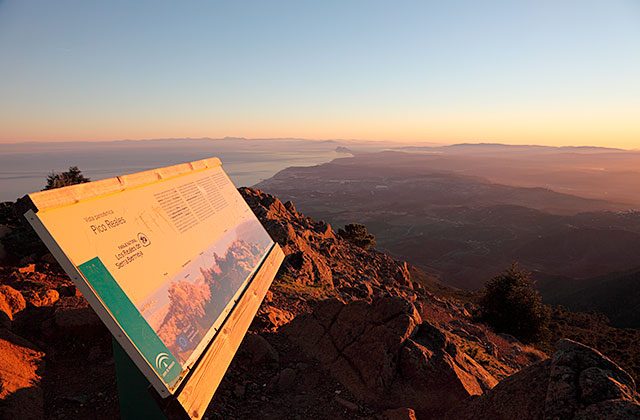 This route passes through Sierra Bermeja and allows us to ascend until we reach a maximum altitude of 4,593 feet, from where we can enjoy the best and most spectacular views of Estepona. During the ascent, you will discover the varied fauna and flora that can be found at this spot, whose highlight, is course, the fir trees.
Related Posts: How to get to Estepona
Related Posts: Where to park in Estepona
WHERE TO STAY
If you decide to come to Marbella do not hesitate in staying in Fuerte Hoteles. El Fuerte Marbella a historic establishment on the Costa del Sol, now transformed to 5 stars, is the Marbella hotel that best combines casual luxury, an exclusive and welcoming atmosphere and the sheer comfort offered by its location on the city centre's beachfront, which offers stunning sea views right across Marbella's seafront promenade.