Post Holiday Travel With Dogs: Driving Distances & Distress
Since the holiday season is behind us, we're past celebrating the season with our friends and family, which also includes our beloved four-legged best friends. Stress and holidays go together hand-in-hand and so does travelling after the season of giving. Traffic, cramming kids, family members, friends and pets into tight quarters while traversing from one destination to the next can be challenging at best.
But here are some ways to keep these close quarters more enjoyable and safe for our guests passengers, especially our pets.
Car Sickness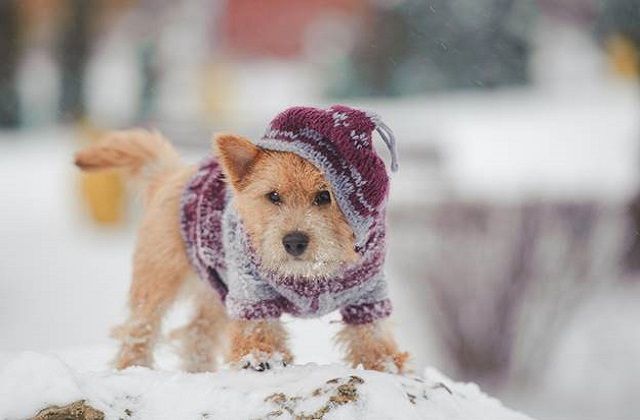 There really isn't a specific breed of dog that is prone to becoming car sick, regardless of their temperament, personality or some other factors. But just like human children, puppies and younger dogs are more susceptible to motion sickness compared to older canines. Even if you have a car-friendly canine, there are still some precautions pet owners can take to help make car sickness more bearable or prevent it from happening in the first place.
Try natural herbal supplements like Rescue Remedy ® that will make them calmer
Check with your veterinarian for prescription solutions
Take frequent breaks while travelling unless this will upset them further
Give them treats or toys to ease the tension
Put them in a harness that will encourage them to face forward
Safety In Crates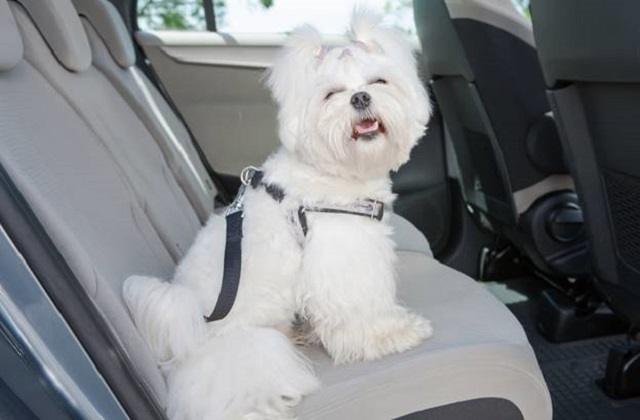 Crating is an excellent choice when it comes to safely travelling with a pet, but as mentioned previously, you can't guarantee they'll face forward when driving inside their temporary home with a handle. On the other hand, if they do become ill and vomit, it will help to contain the mess.
The drawback of having them being contained inside of a crate is the fact it's much more difficult to keep an eye on them while they're confined. When it comes to motion sickness, be aware of the following signs that can include:
A lack of activity or listlessness
Uneasy or having difficulty relaxing
Whining or excessive vocalization
Licking lips
Panting or heavy breathing
As most people already know, motion sickness can eventually lead to vomiting, which is always unpleasant and uncomfortable.
Prevention Before Hitting The Pavement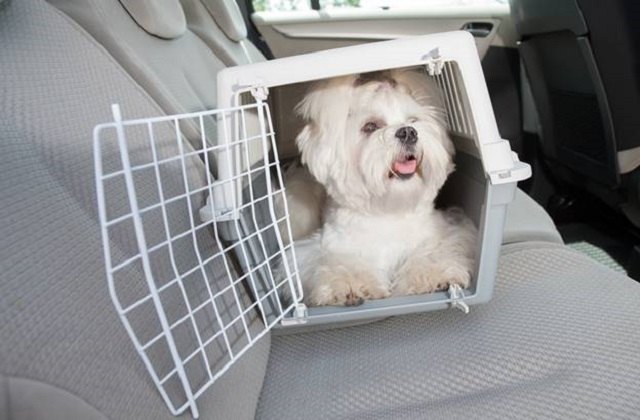 Balancing the air pressure inside of a car by cracking a window a few inches has shown to be helpful in some cases. It's also recommended that people should limit an animal's food consumption immediately before driving. A small bit of sugar (like a jelly bean) can also be helpful to quell nausea. But don't give them chocolate or candy that contains xylitol, a sugar-free substitute, that is know to be dangerous to dogs.
If your dog isn't used to taking longer journeys in a car, before leaving on a longer trip, try building them up to travelling longer distances before having them inside an automobile all day. Try to take them to places that they'll find rewarding and enjoyable, like a dog park or on a hiking journey. And speaking of dog parks, see if you can plan your route to stop by these types of destinations to make the journey more enjoyable for them at the same time.
by courtesy of Amber Kingsley