6 Ways to get to El Rompido, the friendly face of the Atlantic
Historically, Cartaya is a town dedicated to agriculture, and El Rompido has always had seafaring vocation. This village has very important cultural value: homes of baroque air, the sea flavour in its streets, lighthouses, one of them from the nineteenth century- and bustle of small fishing vessels, giving a special charm to a village where modern constructions that would alter the area's tranquillity do not exist.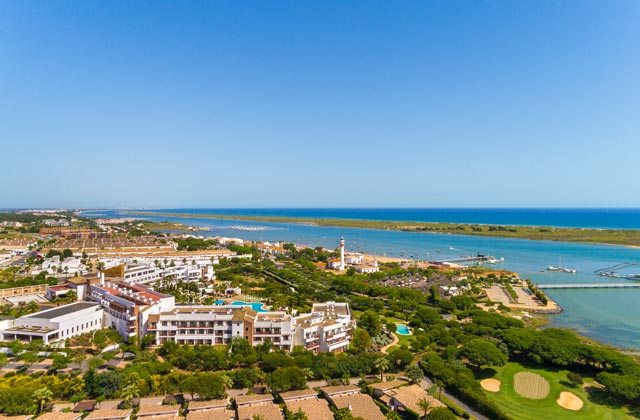 The charm of this fishing village and the warm freshness of the seafood it features have turned El Rompido into a gastronomic destination of the first order. From sailing to fishing days and tourist offers, there are a wide range of activities to choose from. We tell you about the several ways to get to this idyllic spot.
1. By car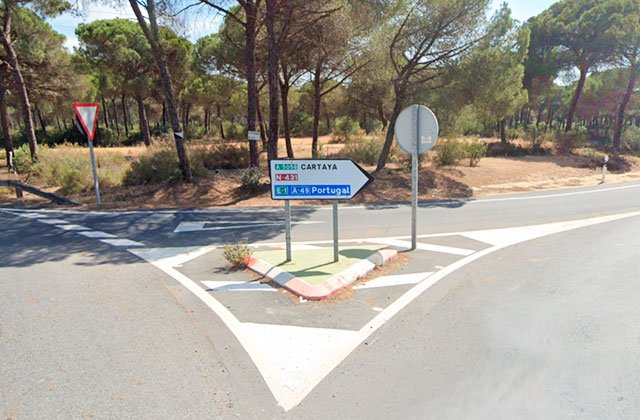 The easiest way to reach Huelva coast and El Rompido is the road because it is direct, since neither in El Rompido nor Cartaya, county where these cities belong to, has a train station or an airport.
There are two options to get to El Rompido: either coming from Seville, in which case you will have to follow the A-49 until exit 99 approximately, where you have to take the N-431 towards Cartaya. Before arriving to Cartaya, take the A-5053, which will take you directly to El Rompido.
Coming from Portugal, you will enter the A-49 but this time will leave at exit 105, taking the road HU-3402 Ctowards Cartaya to then connect it with A-5053.
2. By bus

Undoubtedly, another possibility is the bus. Some of the buses from the company Damas, which go to Cartaya every day, also reach El Rompido. Also, the municipal Cartaya city bus also stops at El Rompido everyday at different times.
Check with the company Damas buses or the tourist office in Cartaya for buses schedules to El Rompido.
3. By plane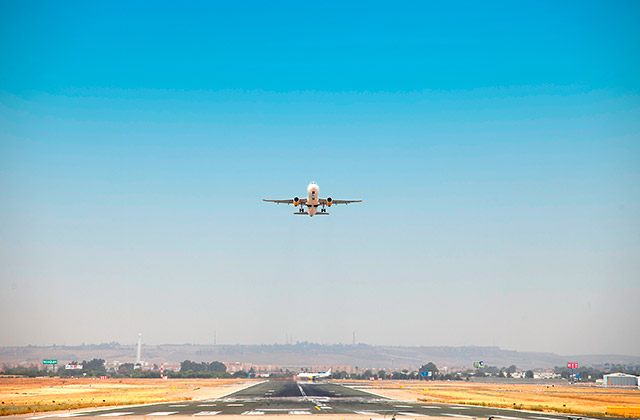 The province of Huelva has no airport but that does not mean you cannot use other airports nearby such as the ones in Sevilla or Faro, in Portugal. They both have good range of destinations.
To come by plane to El Rompido there are two options you have: you can get to Faro airport in Portugal; and you can also take a flight to Seville Airport.
From both places, once you land, you have to take the train or bus to Huelva capital and then a bus to the Rompido. Also, both in Faro and Seville, you have the possibility to rent a vehicle to travel on your own.
The kilometres between El Rompido and these airport is not long: to Faro, about 105 kilometres, to Seville, 135 km.
Seville airport – Google Maps
Faro Airport – Google Maps
4. By train

Neither El Rompido nor Cartaya, have train station so the best option is to reach the railway station of Huelva, located just 20 kilometres from El Rompido.
Huelva's train station is connected to the station of Santa Justa, where trains coming from different parts of the country arrive. In addition, Seville has a direct connection with Madrid in the high-speed train, AVE.
Once in Huelva, you can take a taxi, take a bus or rent a vehicle, which lets you travel at your own pace. Choose the option that suits you to get to El Rompido.
5. By boat or ferry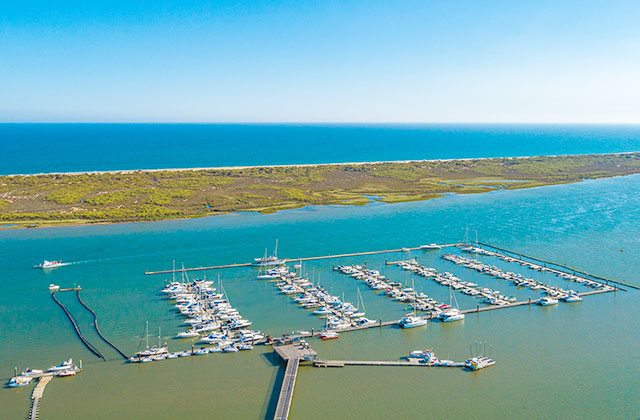 There are no commercial boat trips to El Rompido, but you can get there by private boat to Puerto Marina El Rompido, a marina which is integrated into the Rio Piedras, protected from the Atlantic by long sandy beaches.
To sail on your own boat to El Rompido you have the marina at your disposal. This port has 331 docks parallel to Piedras River. Given its function of river port, there are no measures to regulate tidal currents within the premises, but it rarely exceed two knots.
The port has wide spaces between mooring lines that will facilitate the manoeuvres, although they can produce momentary restrictions on access to some berths, particularly at peak points of spring tides.
To reduce the limitations caused by currents, the port offers staff service for visitors and boat and trailer assisstant for boats. There are also pontoons waiting to temporarily tie up the tidal change, which will be awarded by port personnel in each case.
6. Taxi or rental car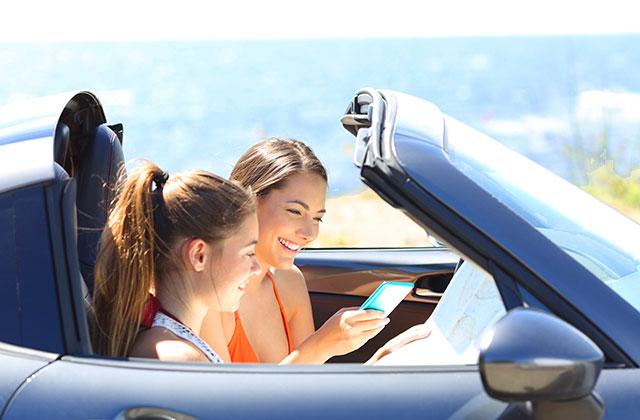 In addition to the taxis located at the exit from the various airports, there are other companies specializing in transfers which are more affordable, and which can hire before arriving and waiting for you upon your arrival. If you prefer it, you can also rent vehicles near the airport.
VTC (TOURIST VEHICLE WITH DRIVER)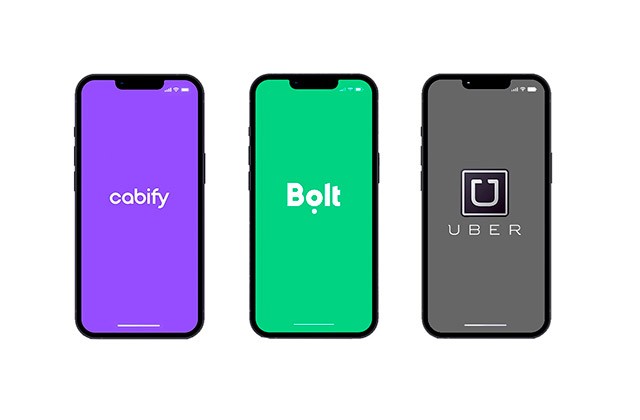 UBER
BOLT
CABIFY
27 things to see and do to have a dream holiday in El Rompido
El Rompido: 11 activities to enjoy family holidays
Flecha del Rompido: a spectacular natural paradise in Huelva
WHERE TO STAY
Fuerte Hoteles is the best choice for accommodation if you're staying in the south of Spain. The Fuerte El Rompido Hotel is one of the most beautiful hotels in the area due to its spectacular location on a hill that dominates the natural setting of Río Piedras. To this we must add an aesthetic Andalusian architecture that harmonizes with its surroundings. An ideal place to rest and to practice sports surrounded by nature.