The typical Andalucian sweets for the festivities
Andalucia is the Seville Giralda, the Granada Alhambra, the beaches of Malaga, the Cádiz Falla Theatre and the immense olive groves of Jaén. But Andalucia is also sugar, egg and flour, since the food has always been a feature of gathering together and celebration, whether for a religious or a secular festival. One of the most distinctive elements of the festivals celebrated in our community are the sweets and desserts. We can know which festival or time of the year we are celebrating just by passing by a pastry shop and looking at the traditional sweets that are on their counters.
ALL SAINTS
Gachas de leche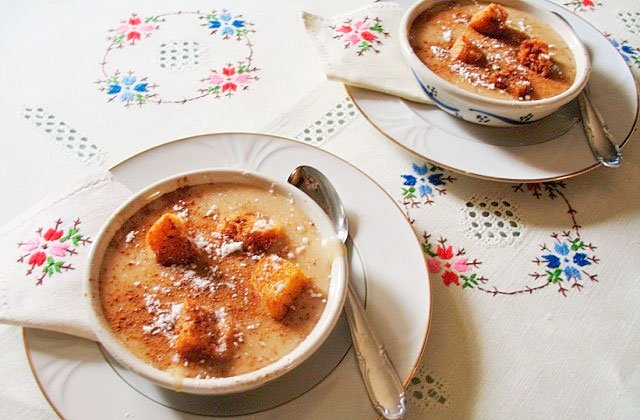 This sweet is found each year on all the tables of Cordoba on All Saints Day. Its preparation is very simple, since all you need is flour, milk, honey and sugar. The gachas are also dressed with cinnamon and anise, and they are usually eaten with crackers or bread rolls. If you travel to any village in Andalucia, be sure to try them or even try to prepare them if you're up for it. They are not complicated and the result is worth it.
Huesos de Santo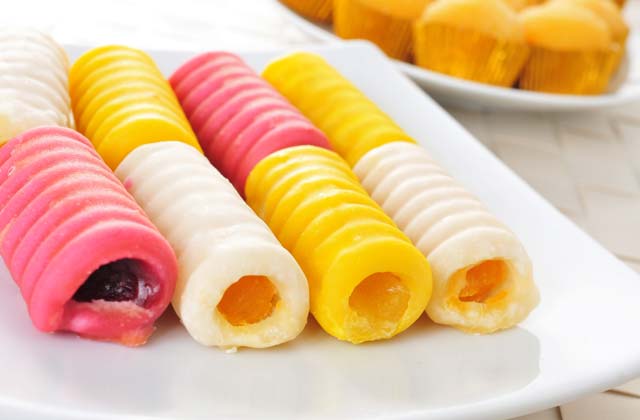 In Andalucia this is the most representative sweet of the All Saints Festival, in fact its name comes from it. It is a marzipan dough covered with syrup. The inside used to be filled only with an egg yolk sweet dough, but today we can find all flavours from chocolate or truffle to jam or angel hair. If you spend a few days near a convent, be sure to visit. Although it is sold in confectionary shops, this is the most typical Andalucian convent sweet for this time of year.
Buñuelos de viento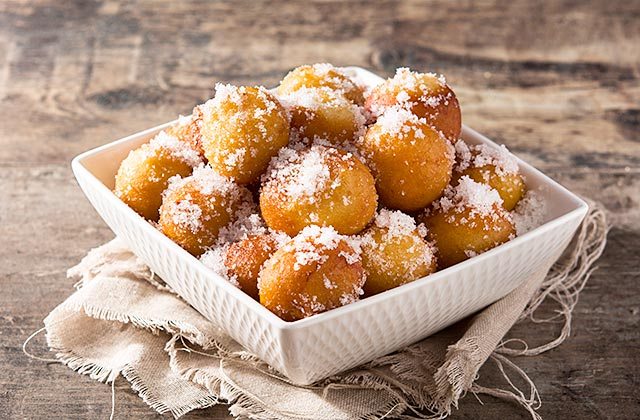 Buñuelos always appear in Andalucia at festivals that remember big losses. They are very acclaimed at the All Saints Festival and also at Holy Week. The preparation of this sweet is very traditional and it is the Andalucian grandmothers who get into the kitchen each year with their grandchildren to make them. The recipe is simple: basically a flour base, sugar and a filling. One thing is clear: you cannot go to Andalucia without trying buñuelos.
Pestiños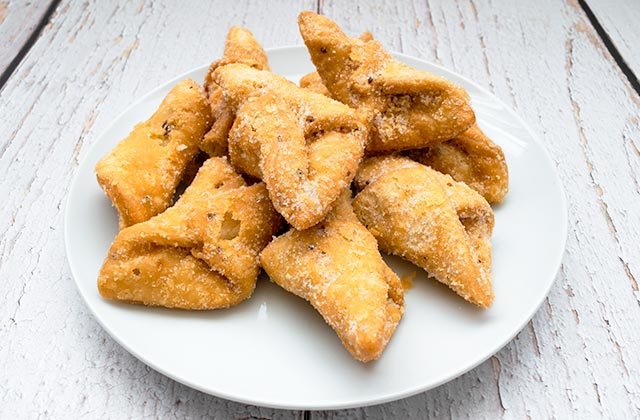 They are the most famous sweets in Andalucia. It is precisely at the All Saints Festival when the most exquisite palates are ready to enjoy this jewel of traditional pastry. Flour, oil and sugar comprise the combination of ingredients that create this sweet, which is also consumed in Holy Week. Pestiños form part of the idiosyncrasy of Andalucian cooking and are very sought after by visitors.
Quince sweet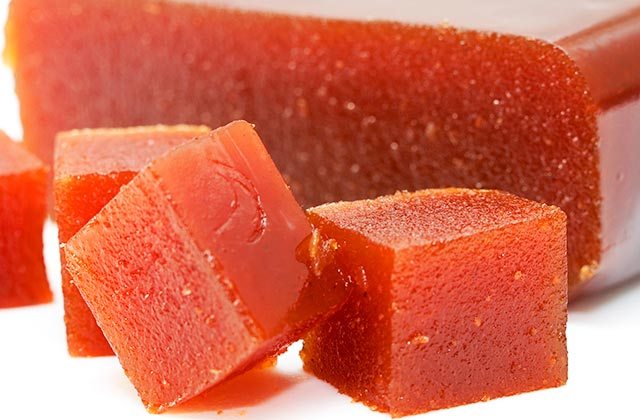 When 1st Novembers comes round, the Huelva area sweetens is palate with the traditional quince sweet. It is the custom on All Saints Day for families to gather in their country homes and enjoy this product. Its flavour is totally different from other pastries, but a significant impression has been made on the sweetest tooths in Andalucia.
Roasted Chestnuts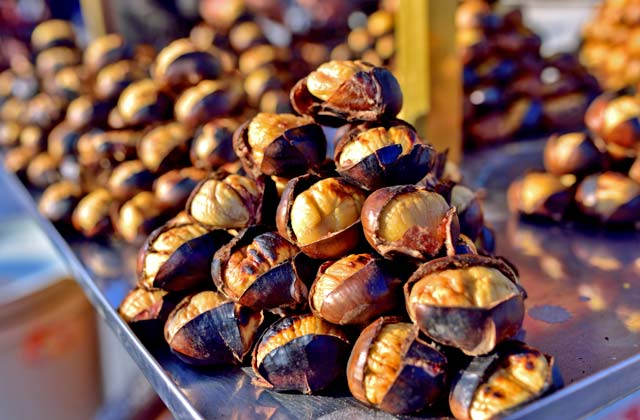 You know that November has arrived when you start to smell the aroma of roasted chestnuts. With the collection of this fruit, many organise parties and celebrations around the All Saints Feast, complete with tastings and recipes of this special ingredient. A significant example of this can be found in the Genal Valley of Malaga.
Fried Milk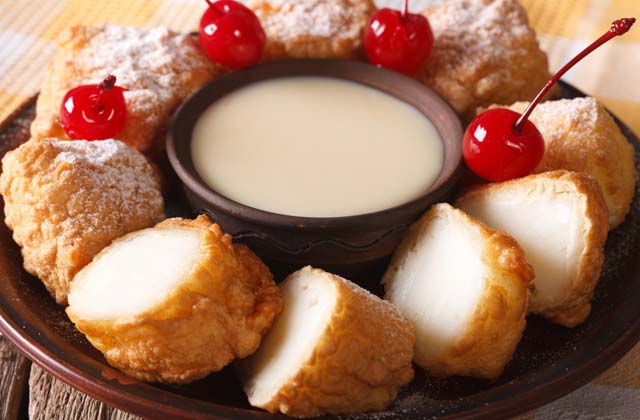 Although this recipe originates in the Basque Country, Andalucia has made it past of its November tradition. This dish consists of flour cooked with sweet milk to thicken it before frying it. This is commonly found in the areas of Almeria and Granada each year so if you find yourself close, be sure to sample this sweet, soft snack.
Roasted Sweet Potatoes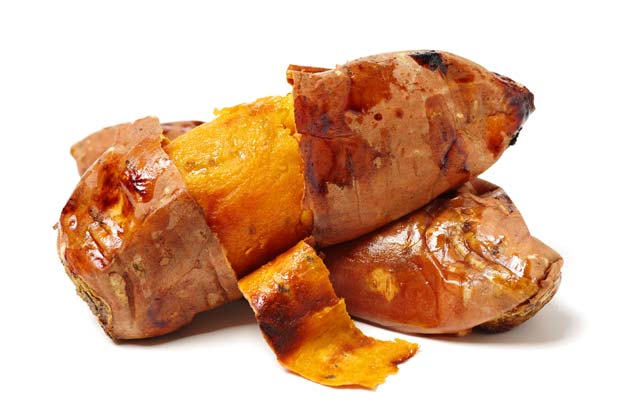 If you want to entertain your guests at an All Saints Feast, all you have to do is remember a vert simple recipe: Roasted Sweet Potatoes. This sweet potato is typically baked in the oven in this part of the country during this time of year. In Andalucia, many inland towns celebrate November 1st with a traditional trip to the cemetery when they gather for lunch. This tradition is accompanied by quite a wide range of sweets made for the occasion .
Christmas
Turrolate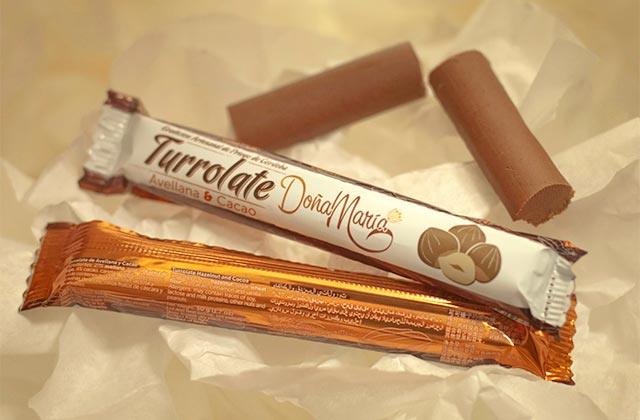 This sweet is traditional in Córdoba and, as its name suggests, it is a joining of chocolate and turrón, which is mouth-watering. It is usually made in the form of a bar and we have to say that thanks to its flavour it does not last long in any home, since it usually tends to mysteriously disappear.
Polvorones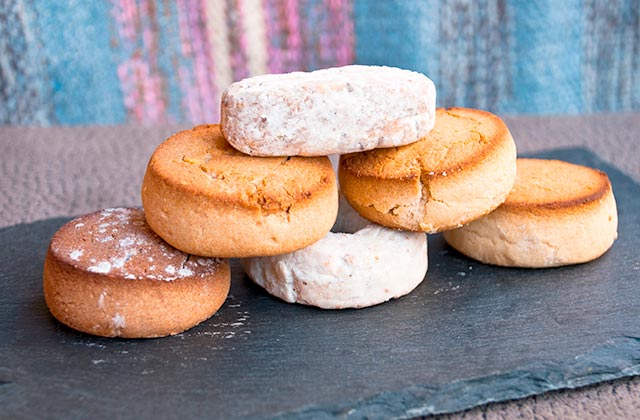 No Christmas worth its salt would be without some delicious polvorones. This delicious dessert made with flour, butter and sugar melts in the mouth when you eat it. Although they are extremely typical in Sanlúcar de Barrameda (Cádiz) and Fondón (Almería), this delicacy can be bought in any part of Andalucia.
Roscos de vino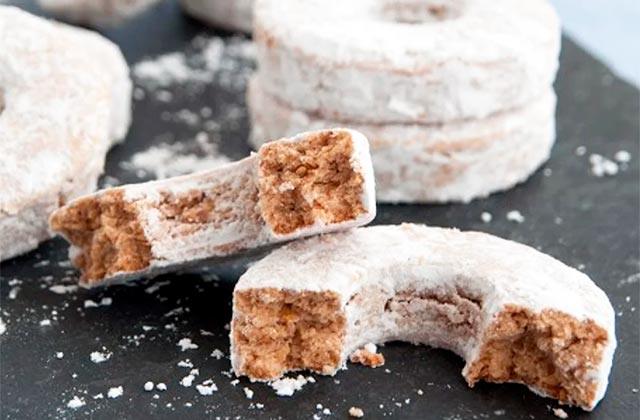 Christmas is less Christmassy if we are not able to enjoy this exquisite treat. This bite of the gods can be found in any Christmas market. Indeed, in Andalucia it is tradition to leave out a full tray of them for the Three Kings.
Torrijas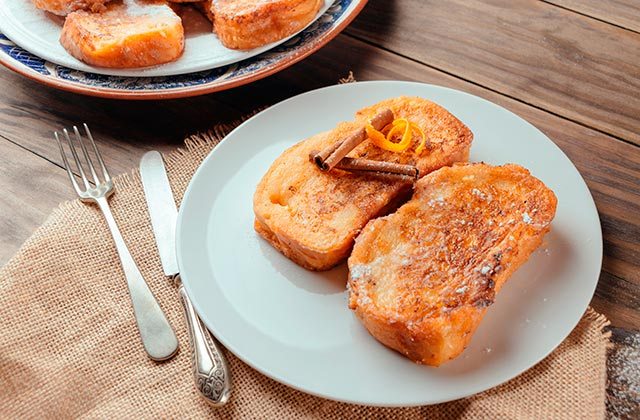 Torrijas are one of those sweets that in Andalucia are eaten both at Christmas and in Holy Week. The recipe is very simple and its ingredients very common, since its origin is very humble.
Alfajor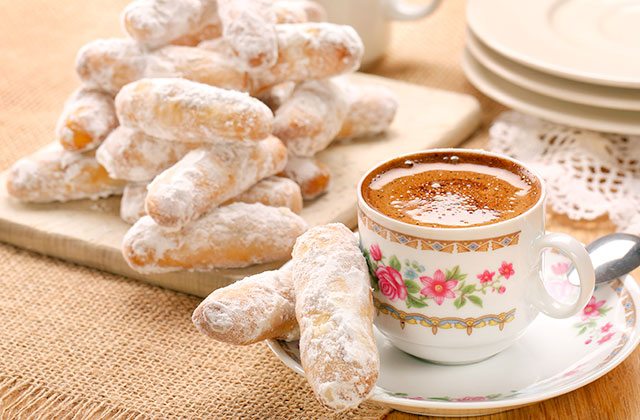 This sweet is a good example of our Mozarab past. The alfajor was in its day used as a sweet, although today it is acquired more significance during Christmas. It has to be said that it is not only found in Spain; this delicacy has crossed the ocean to Latin America where it is also a Christmas symbol. A delicious whim that you cannot miss during these festivities.
Mantecado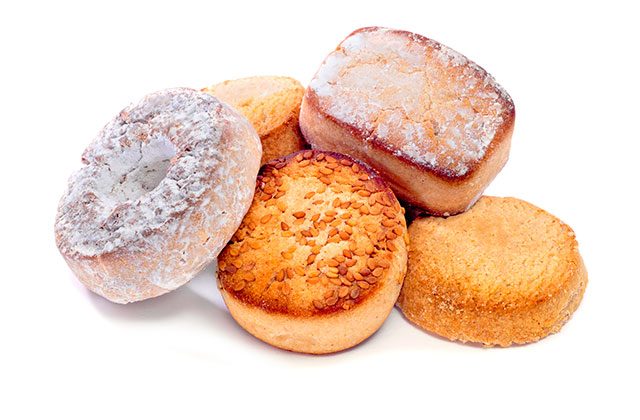 Lit up in the centre of Andalucia (the ones made in Antequera and Estepa are characterised), mantecado has become one of the most typical Christmas products. Its secret? A quality and exquisiteness that only totally artisanal labour can offer.
Pan de Cádiz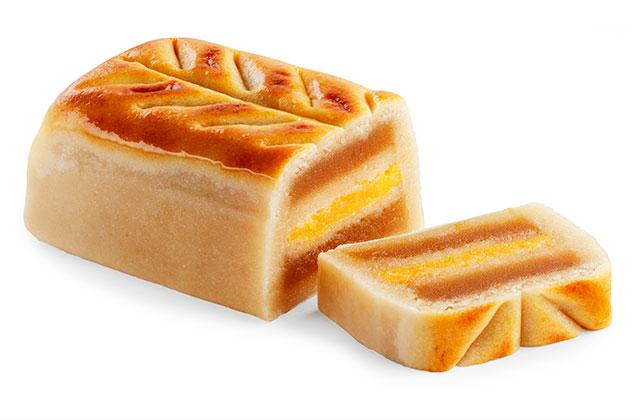 This treat is a bread dough confection with marzipan filling. Although this sweet is typical during the Christmas season, it can be found prepared as early as the All Satins Day. This special day marks the starting point for this item's season, which last through the new year. It offers up an Arabic, nutty flavour. If you travel to the province of Cadiz, you can buy the special bread and save it. We have to be prepare the pantry for Christmas.
Three Kings' Day
El roscón de reyes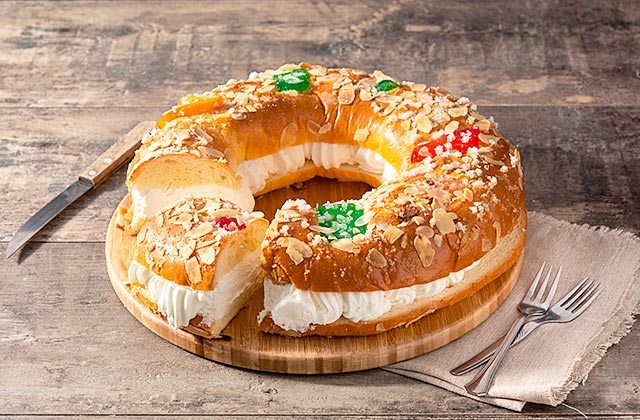 We won't lie; the roscón de reyes cake does not come from the Far East, but every 6th January, just like the kings, this traditional cake pays a visit to Andalucian homes and the presents found inside become the undisputed stars of all tables.
Semana Santa (Easter week)
Buñuelos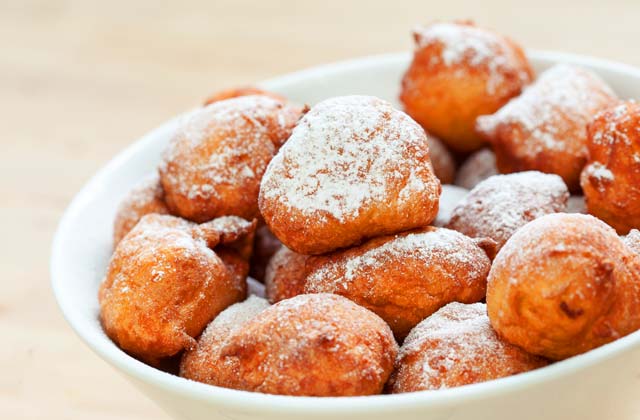 Buñuelos are fried sweets made with flour dough, yeast, milk, sugar and water. It is a traditional sweet from Mediterranean countries whose origin is uncertain. It is thought that during Medieval times they were sold, but it was not until the 16th century that the buñuelo we know today was introduced into our country.
Roscos o rosquillas fritas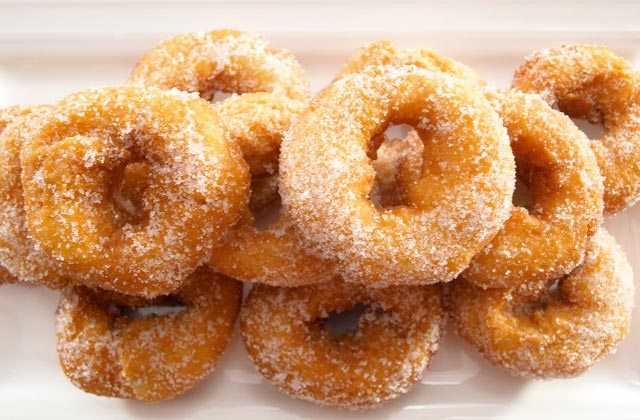 While we can find doughrings all year round, it is during Holy Week that they are most made and eaten. They have their origin in Mozarab gastronomy and there are as many types of doughrings as there are families in our community, since each one has their own recipe. This sweet keeps perfectly for several days.
Borrachuelos malagueños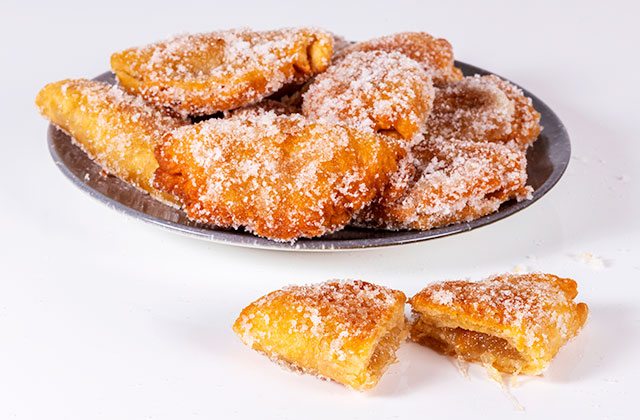 Borrachuelos are one of the most typical sweets of the Week of the Passion on the Costa del Sol. They are characterised for being prepared with a dough that is very similar to the one used to make pestiño, but bathed in wine, which is where the "drunk" in the name comes from. They are usually filled with angel hair, but they can also be filled with potato.
Typical Christmas sweets in Andalucia
The Route of Mantecado: the sweetest taste of Andalucia for Christmas
WHERE TO STAY
The best accommodation option on the Costa del Sol to enjoy its cities and experience its Andalucian festivities, be it Halloween, Christmas, Holy Week or Carnaval, is undoubtedly Fuerte Hoteles. The chain has establishments where you can enjoy, in addition to its amenities, the best of each part of the province. Its 60 plus years' experience are the best guarantee. Marbella, Conil, Grazalema and Torrox are some of the enclaves where you can find this amazing accommodation, an exceptional starting point to make your plans for the most terrifying night of the year.