Responsible Tourism: 10 sustainable destinations in Andalucia you must visit
Sustainable tourism is increasingly fashionable in Europe. Visitors are more demanding and seek destinations and accommodation that are environmentally responsible. Andalucia has the fortune to have a wide network of cities that respect ecotourism and are part of the Ciudad 21 programme.
For years, this network has been growing and has constituted a fundamental point of reference for the movement towards sustainability. The management of waste separation, looking after the urban water cycle, rational and efficient energy use, as well as improvements to the landscape and green areas are just some of the activities being carried out by these localities in southern Spain.
Enjoy the best landscapes, the most passionate history, the delicious gastronomy and the warmth of the locals in a sustainable atmosphere. Take note of these 10 impressive responsible destinations in Andalucia.
1. Marbella (Málaga)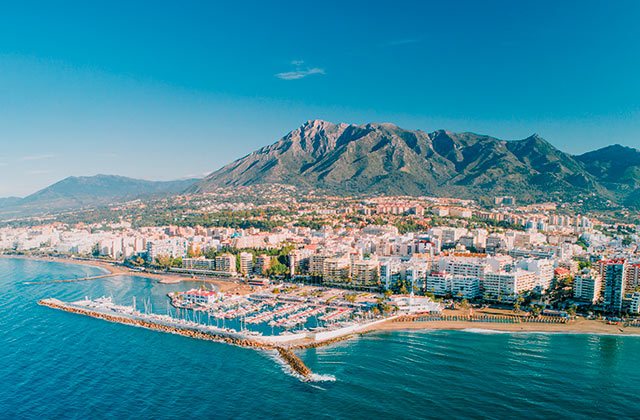 Marbella is a cosmopolitan city visited each year by thousands of tourists attracted by its beaches, its Andalucian town aesthetic, its luxurious surroundings, especially Puerto Banús, and the wide range of leisure pursuits it offers. However, as well as all this, Marbella is a sustainable city and is considered a "Smart City," where official processes are now paperless. The replacement of public lighting with LED, the control of atmospheric pollution and the constant laying of cycle lanes are just some of the measures that have been carried out. So, if you're a responsible tourist, Marbella is the place for you. 30 things to see and to do in Marbella
2. Cartaya (Huelva)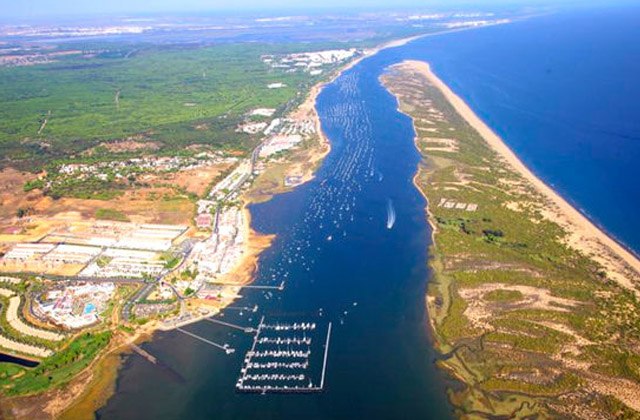 If you want to enjoy high quality environmental friendly virgin beaches, be sure to visit the Huelva coast, where over 50 miles are untouched by urban development. A clear example of this is the municipality of Cartaya, where El Rompido Beach stands out for those ecological factors that make it a unique setting. Also part of the Ciudad 21 network, in Cartaya you can find clean air and the peace and quiet you desire. 27 things to see and do in El Rompido
3. Estepona (Málaga)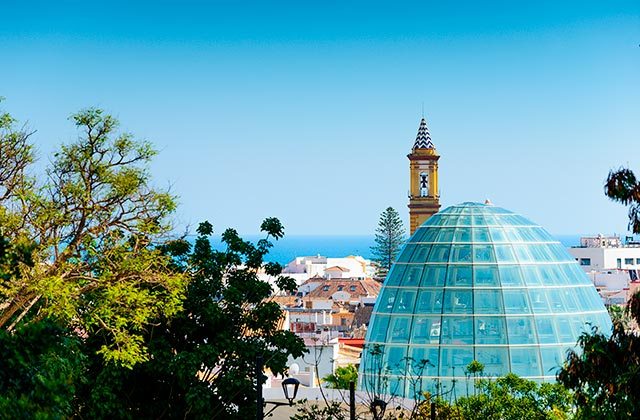 Nestled in the middle of the Costa del Sol, Estepona is one of the sustainable destinations you must not miss if you are a responsible tourist. The city increasingly invests in the environment and is rightly considered "the garden of the coast." The city's Orchid Garden, currently under construction, will be the largest in Europe, becoming a true green lung. The streets of the municipality are full of flower pots and "Natural Estepona" has recently been promoted, which is a network of hiking trails for enjoying the environment in its pure state, which will impress all responsible tourists. 28 things you cannot miss in Estepona
4. Isla Cristina (Huelva)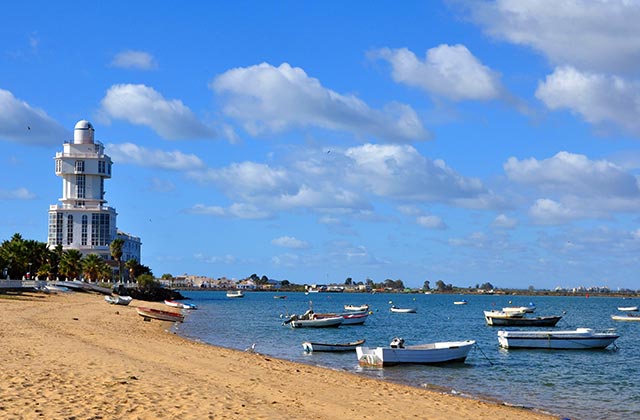 This Huelva city is part of the network of sustainable cities in Andalucia and works each day for the conservation of its environment. An extensive network of cycle lanes has already been implemented to foster sustainable transportation and recently the Fishing Technology Centre was recently opened, whose contribution will leave a record of the history and culture of fishing, gastronomy and everything related to research in this field, so that visitors can learn all about fishing techniques and looking after water. The municipality is also home to the Isla Cristina Salt Marshes, protected by their Natural Spot status and also several pine and scrubland areas of the coastal dune belt, a spot you must not miss on your tour.
5. Torrox (Málaga)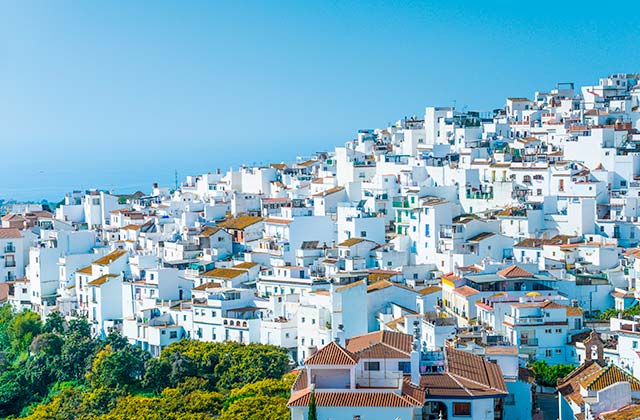 This city of Malagan Axarquía has the best climate in Europe. Part of the Ciudad 21 programme, it has implemented several initiatives to improve the quality of its ecosystem. If you visit the locality you must see its urban garden of sustainably used medicinal plants that is looked after with much care and has local examples with properties beneficial to health. It also uses the sun the locality enjoys over 300 days a year to generate photovoltaic energy for public lighting. Travel to Torrox and enjoy its local produce grown in the organic farms of Axarquía and experience up close this environmentally friendly tourist destination. 25 things you cannot miss from Nerja and Torrox
6. Conil (Cádiz)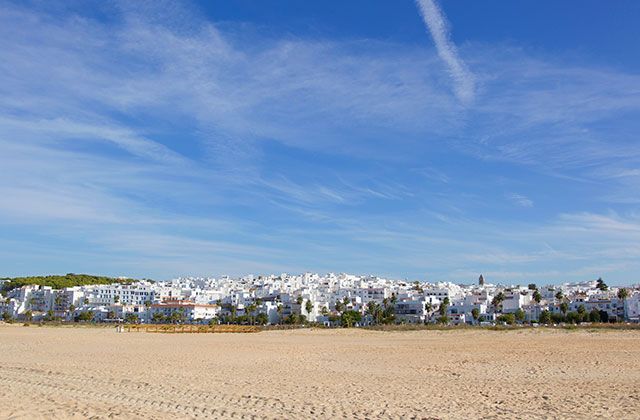 This little town with crystal clear waters and fine golden sand is a must see on the Costa de la Luz and is also part of the network of sustainable cities in Andalucia. Great masses of pine forests, such as Roche or El Colorado, often reach the beaches, contributing to their preservation as virgin beaches. Here you can enjoy water sports and, after some physical exercise, there is nothing better than enjoying the famous traditionally fished tuna and fish. Fish are primarily caught using traditional methods that are not aggressive on the ecosystem. Be sure to visit this striking destination. 28 things you cannot miss in Conil de la Frontera
7. Grazalema (Cádiz)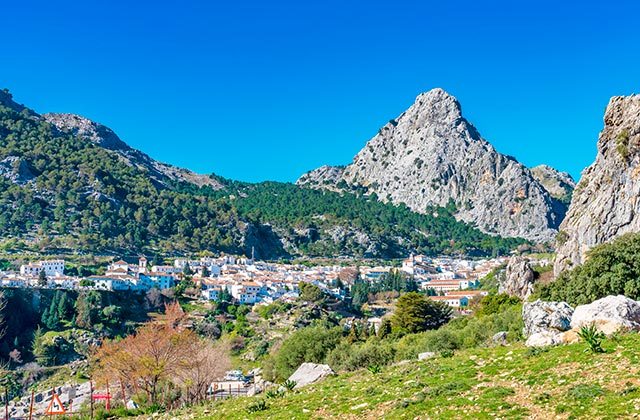 Grazalema is a little white town nestled in the Natural Park of the same name and is a true pleasure for all the senses. It preserves its traditional ways of making products, such as cheese, and it is particularly aware of the importance of respecting and caring for the environment. You'll love this responsible destination and here, at the heart of nature, you can learn first-hand about local species such as the Spanish fir and will have loads of opportunities to bird watch. 25 things you cannot miss from Grazalema and Ronda
8. Málaga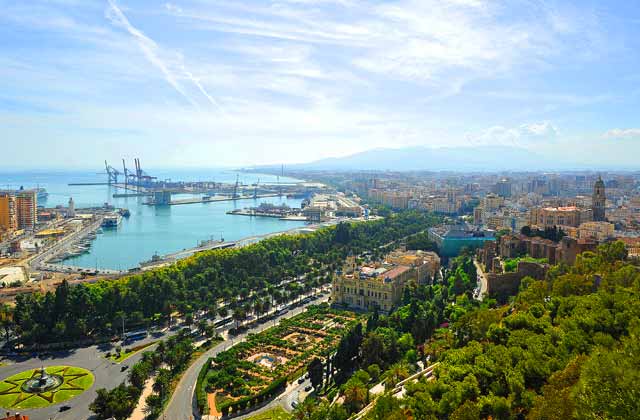 The capital of the Costa del Sol is considered a "Smart City" and currently has the largest European ecoefficient city initiative. This has led to reducing 4,500 tonnes of CO2 thanks to the energy savings planned in the project, as well as improving the energy efficiency of public lighting by replacing a total of 200 lampposts with lower consumption technology lamps, such as LED, with savings of up to 65 per cent. The city of Picasso has a bicycle network you can use to tour the city using sustainable transportation, thus helping to improve air quality. Get lost in its streets and enjoy the extensive cultural, historical and gastronomic offerings of this locality.
9. Barbate (Cádiz)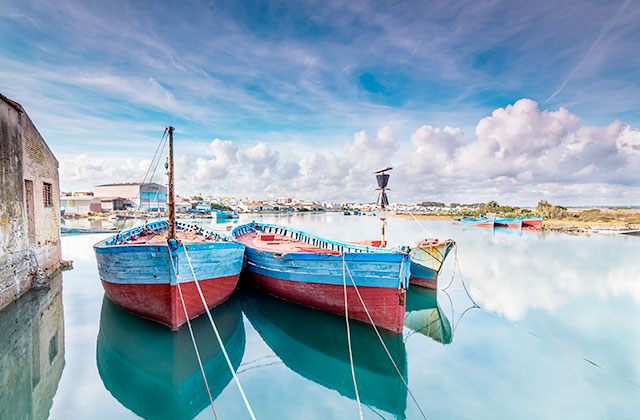 If you want a unique experience surrounded by the best ecosystem in a sustainable town, be sure to visit Barbate. The De la Breña Natural Park and Barbate Salt Flats stretch all the way from this setting to Caños de Meca and as far as Vejer de la Frontera. Locals and visitors alike are very respectful of this ecosystem that fills your lungs with clean air and impresses with its virgin beaches. What's more, you must try the traditionally caught tuna.
10. Nerja (Málaga)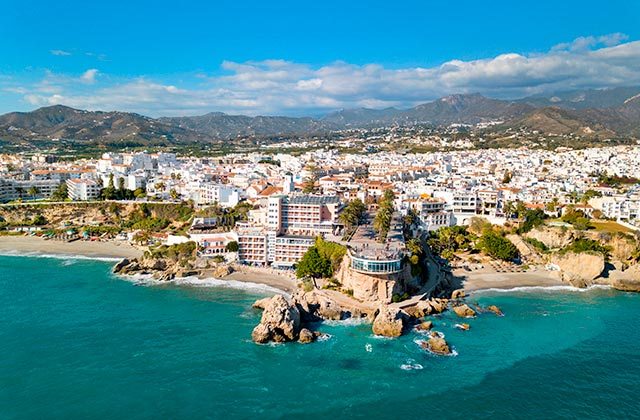 The Malagan city of Nerja has always known how to protect its cultural and natural heritage. Part of the Ciudad City 21 programme and boasting the best climate in Europe, it positions itself as one of the most outstanding sustainable cities on the Costa del Sol. Nerja has several bicycle routes, such as the route from the famous TV series Verano Azul. Make sure to visit this spot and enjoy everything it has to offer. A destination not to be missed.
WHERE TO STAY
The best accommodation option for discovering Andalucia's sustainable destinations is undoubtedly Fuerte Hoteles. The chain has over 60 years' operating in responsible tourism, enabling you to coexist in harmony with the environment and the cultural and socio-economic surroundings. All the hotels have taken on sustainability as their primary policy and incorporate new management systems that have minimal environmental impact, promote the local culture and economy. Marbella, Conil, Grazalema, El Rompido and Torrox are just some of the places where you can find these amazing hotels.