Fancy the beach? Be sure to visit Estepona and swim at the best beaches
We want to feel the sea breeze on our face as we stroll along the seaside… Indeed, what could be better than taking advantage of the first sun rays to get brown, walk barefoot on the sand and, above all, take a break and forget about our everyday problems. If this seems like a good idea, do it in Estepona. This locality of the Costa del Sol enjoys a wide ranging and well established tourist tradition and offers all its visitors countless accommodation options, perfectly designed visitor infrastructure, excellent cuisine and a warm atmosphere during the day and at night.
What are Estepona's beaches like?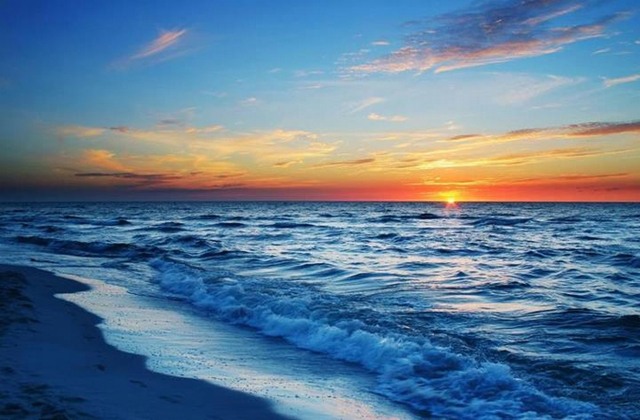 Fine sand, quiet, with all the amenities you need, unique landscapes, where on a clear day you can make out the other side of the straight with the naked eye. The beaches of Estepona have four blue flags, highlighting that they are top quality. They also have new facilities adapted for people with mobility problems, deckchairs, amphibian crutches and walkers.
The Best Beaches of Estepona
The greatest attraction of the locality is its 14 miles of coastline divided up into over 15 beaches, whose features will win over the most discerning visitor. These include:
1. Galera Beach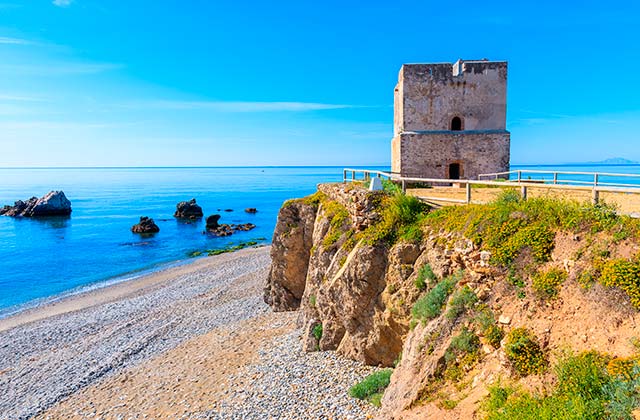 This beach, easily accessible on foot or by car, is ideal for diving, fishing or windsurfing. The particular name of this beach comes from its proximity to the well-known Galera Tower. The beach has showers, rubbish bins and hammocks for hire so you can spend a lovely day on the beach.
2. Bahía Dorada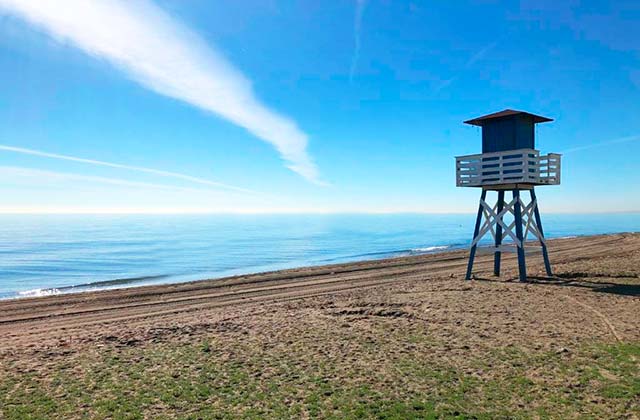 Next to Galera Beach you will find Bahia Dorada Beach in the direction of Marbella. This is a quiet and well preserved grey sandy beach. It has showers and public toilets, rubbish bins, hammocks with umbrellas for hire, watchtowers…
3. Costa Natura Nudist Beach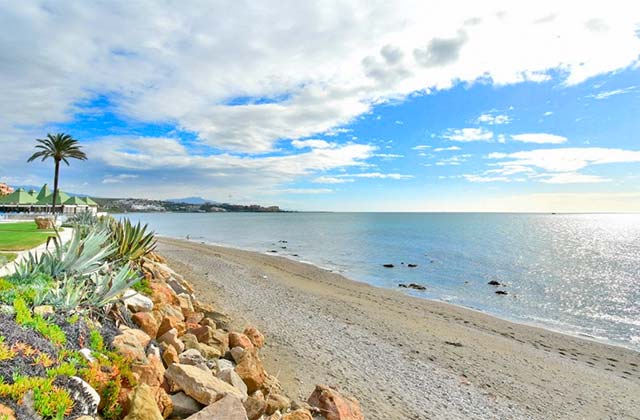 This famous nudist beach is located between Guadalobón and Arroyo de Vaquero. This Costa Natura beach is very popular with local and European naturists. It is 2,789 feet long with grey sand and rocks. The beach has showers, rubbish bins and hammocks with umbrellas for hire.
4. Cristo Beach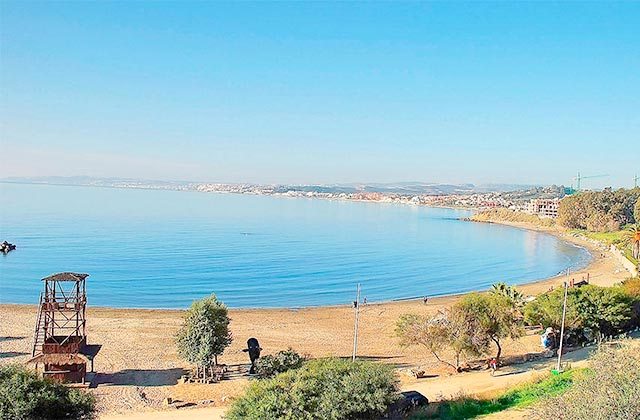 Along the N-340 motorway and next to Estepona port you will find this beach with clear water and fine sand, which is very popular with locals and visitors. The beach has showers, rubbish bins, and two sets of access steps with changing rooms adapted to meet disabled needs, chiringuitos, hammocks and jet skis for hire.
5. La Rada Beach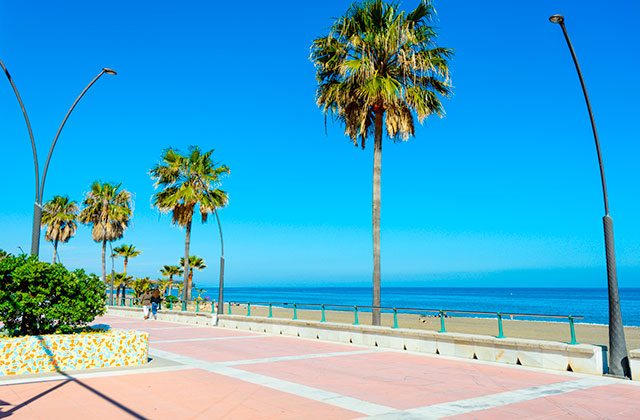 This famous Estepona beach is one of the most popular thanks to its location next to one of the municipality's main streets. It has been awarded the blue flag for its excellent conditions, so it comes highly recommended for all visitors. The beach is almost 2 miles long and has restaurants and cafes. It has all the amenities required for a nice day on the beach, such as showers, chiringuitos, peddle boats and hammocks for hire.
6. Guadalmansa / Bella Beach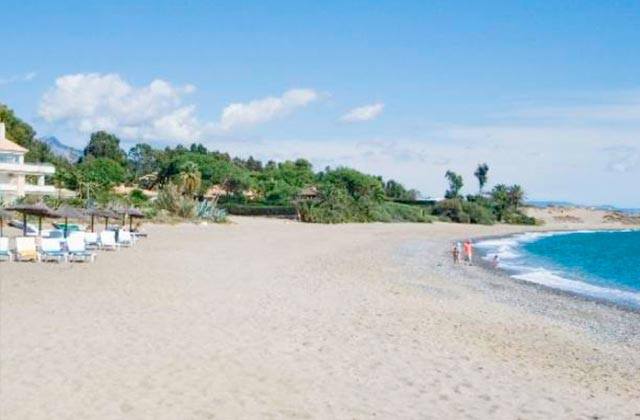 This rocky beach is ideal for those looking for peace and quiet, and for lovers of fishing. Guadalmansa Beach is distinguished by how clean and generally algae-free its water is. You can find it by following the N-340 motorway and taking the Selwo direction until you turn at kilometre 162 to then turn again into Torre Bermeja access. The beach has showers, rubbish bins, chiringuitos, hammocks for hire and restaurants nearby.
7. Saladillo Beach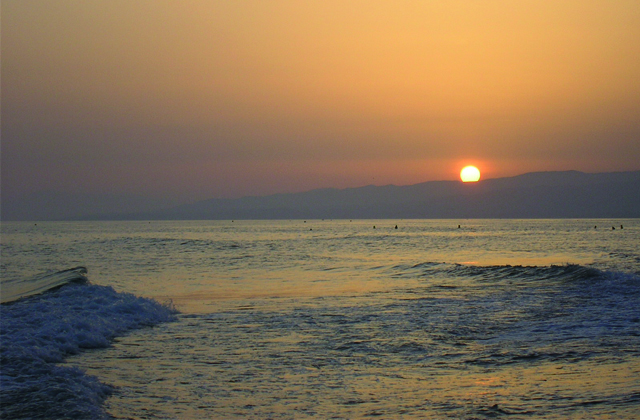 Saladillo Beach is a quiet beach around 3.7 miles long, and one of the longest in the municipality with grey sand that is always clean thanks to a municipal cleaning service in high season. Saladillo Beach is one of those beaches that is recommended for long walks by the sea. You will find showers, rubbish bins, public toilets, chiringuitos, hammocks, water skis for hire and a kids play area.
8. Padrón Playa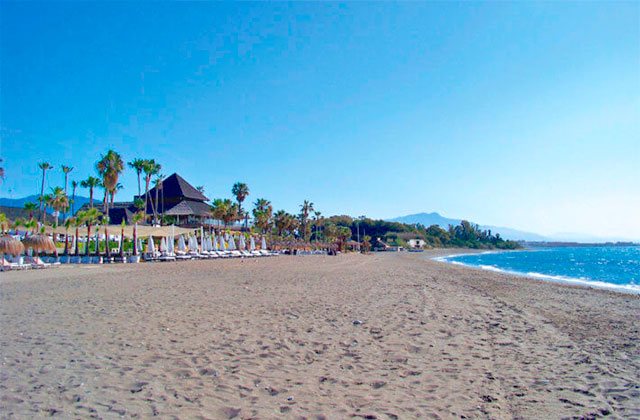 A popular beach at weekends which can be accessed from the N-340 motorway and taking the Estepona bypass and Avenida de España roundabout, where you turn left. The beach has disabled access, showers, public toilets, rubbish bins, chiringuitos and hammocks and jet skis for hire.
Tips for going to the beach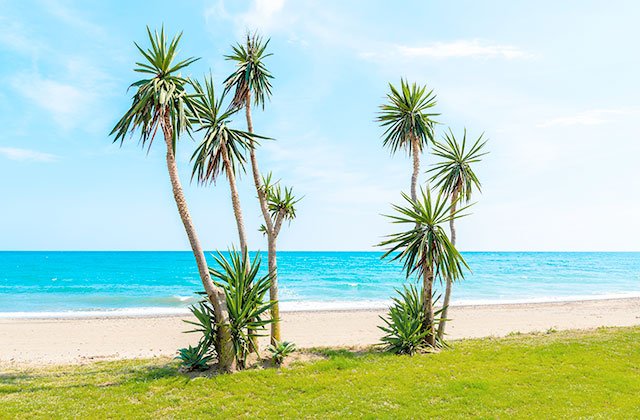 Pack the essentials like sunscreen, towels, and water bottles. Bring a change of clothes in case you get wet.
Check the weather before you go.
Wear comfortable, loose-fitting clothing, and protect your face from the sun with a hat or sunglasses.
Stay hydrated by drinking plenty of water.
Follow beach safety guidelines and swim only in designated areas.
Keep the beach clean by picking up any trash or litter.
Lastly, enjoy yourself and have fun!
To say more about what the area can offer, let us remind you that Estepona is home to Selwo Adventure Park, a theme park where you can watch animals such as elephants, camels, cheetahs, giraffes; birds such as ostriches, swans, vultures; and numerous reptiles in a semi-natural setting.
So grab your swimming costumes, we're going to Estepona!
28 things you cannot miss in Estepona
Tapas route Estepona. the best bars for having a beer and a glass of wine
Estepona monuments and other places of interest
WHERE TO STAY
If you decide to come to Marbella or Estepona do not hesitate in staying in Fuerte Hoteles. El Fuerte Marbella a historic establishment on the Costa del Sol, now transformed to 5 stars, is the Marbella hotel that best combines casual luxury, an exclusive and welcoming atmosphere and the sheer comfort offered by its location on the city centre's beachfront, which offers stunning sea views right across Marbella's seafront promenade.