Sanlúcar de Barrameda, the luminous Cádiz city
There are so many things to do and see if you decide to visit Sanlúcar de Barrameda that all travellers who visit always want to come back. This is because Sanlúcar de Barrameda is history in city form. Not for nothing did Magallanes, Columbus  and El Cano choose it as the departure port for some of their greatest expeditions. Even Caballero Bonald wrote of it in one of his poems: "the edenic antiquity of the great river." This luminous Cádiz city can show off its past (from Tartessos and the Arab world to the route to the Indies and its constant hustle and bustle of comings and goings from America), a delicious seafood gastronomy, an old town that mixes shops and palaces and the exceptional natural environment afforded by Doñana Park. So, you mustn't miss all there is to see in Sanlúcar de Barrameda. We have this fantastic guide on everything to do in Sanlúcar de Barrameda, the most luminous city of Cádiz.
HOW TO GET THERE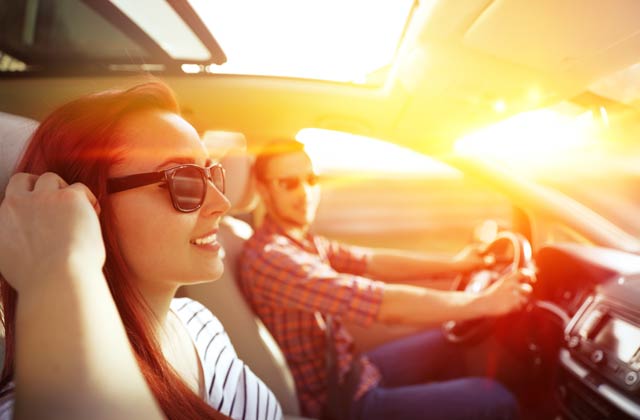 While Sanlúcar has no airport or train station, getting to this city is much easier than it may seem, due to its proximity to Jerez de la Frontera or El Puerto de Santa María, which does have an airport and train station, and is very well connected. For instance, it is 75 minutes by car from Seville (A – 471) or 15 minutes by car from Jerez de la Frontera (Autovía del Sur A – 4).
HISTORY
This city's early settlements date back to the Tartessos, but the greatest amount of archaeological remains in this zone were left by the Arabs, which were those they built to defend the mouth of the River Guadalquivir—the Castle of the Seven Towers. Furthermore, after the discovery of America, Sanlúcar acquired more international importance, since it was from here that Christopher Columbus started his third voyage to the New World and Magallanes the first of his adventures.
The greatest economic boom would come from the increased economic activity between America and the Port of Seville, thanks to Dukes of Medina Sidonia, as well as the arrival of the Dukes of Montpensier who, along with warehousing companies, encouraged a commercial and, above all, a cultural renaissance in the 19th century.
MONUMENTS AND PLACES OF INTEREST
Church of our Lady of the O
This church dates back to 1360 and was built using an old tower from the Alcázar of the Seven Towers as a bell tower. Its architectural style is Seville Mudéjar
and it has three naves that are separated from each other by Gothic arches. If you decide to visit, be sure to see its Mudéjar Gothic style entrance. In its interior, you can enjoy images of Cristo de la Vera dating back to the 17th century. Interestingly, it was declared a National Historic-Artistic Monument in 1978.
Orleans Palace
This palace is Neomudéjar in style and was built as a summer residence for the Dukes of Montpensier. It now houses the municipal Town Hall.
Palace of the Dukes of Medina Sidonia
The construction of the Palace of the Dukes of Medina Sidonia dates back to the 15th century, hence its Renaissance style. This palace is worth a visit, since it houses an extensive collection of furniture and paintings from the time and was declared a Historic-Artistic Monument in 1978.
Santiago Castle
Santiago Castle is another Historic-Artistic Monument and its construction was ordered by the II Duke of Medina Sidonia and dates back to 1477. This castle is worth a visit, since its stonemasonry and building are beautiful. The castle itself is a work of art.
Covachas de Sanlúcar de Barrameda
The Covachas or Tiendas de las Sierpes are located at the Cuesta de Belén. They are a gallery of 10 Gothic arches built by the II Duke of Medina Sidonia in the 15th century.
Church of Our Lady of Carmen and of San Miguel
The Church of Our Lady of Carmen formed part of the old Convent of the Discalced Carmelites and dates back to the 16th century, as does the Guild of San Miguel, which is located where the San Juan de Letrán Hermitage used to be.
Doñana National Park
Doñana National Park is a protected green space covering 53,709 hectares (it primarily occupies Huelva, Cádiz and Sevilla provinces) and is deemed the lungs of Europe. It was declared a Unesco World Heritage Site in 1994.
Other places of interest
In Sanlúcar de Barrameda there are many other places worth enjoying and visiting, such as the Old Warehouses and Stables of Calle Baños, the buildings of the Old Convent of Mercy, the House of Paéz de la Cadena, the Convent of Regina Coeli, the Church of the Trinity, the Church of the Defenceless or the Old Conciliar Seminary of San Francisco Javier.
GASTRONOMY
In this city of Cádiz, the culinary proposals are undoubtedly associated with what the countryside and coast offer. The indisputable protagonists of Sanlúcar dining are without a doubt local seafood and wine, such as Manzanilla and the products of its fields, such as the Sanlúcar potato.
Indeed, if you come to Sanlúcar, you must try its most famous dishes, since visiting the Cádiz coast and enjoying a delicious seafood rice dish, sea nettles, cuttlefish or prawn cakes is a true delight. Similarly, coming here and not indulging in the local pastries is a crime that should come with a prison sentence. You mustn't leave without trying the alpisteras de Sanlúcar and the sweets made at the convents.
La Manzanilla
It is impossible to speak of Sanlúcar and not wax lyrical about La Manzanilla, since few wines are so closely linked to a territory, an identity, a way of seeing and living life as La Manzanilla of Sanlúcar. The wine of the light; a unique wine that can only be found in this particular and splendid corner of the world.
La Manzanilla is a dry wine suitable for an aperitif with a beautiful golden colour that is made in white oak barrels in ancient cellars in the historic centre, the so-called "wine cathedrals." Sanlúcar comes under the umbrella of the Jerez–Seret-Sherry and Manzanilla de Sanlúcar de Barrameda Denomination of Origin, and produces a wide range of wines of which Amontillado, Pedro Ximenez and Moscatel stand out. For these reasons and many more, La Manzanilla de Sanlúcar is a unique wine in the world.
WHERE TO EAT
Taberna Argüeso
Taberna Argüeso is an excellent choice from the gastronomic proposals in Sanlúcar de Barrameda. This restaurant is an old Dominican convent from 1545 and is split into two floors: the first floor is the actual restaurant and the upper floor is a sushi hall. Its menu also contains a wide variety of dishes ranging from sushi to a cured bonito salad, via Iberian burgers and king prawns.
El Sacrificio
El Sacrificio is a refreshment stall specialising in home cooking prepared with local produce. Here you can enjoy dishes as genuine as fried food or the best and freshest fish and meats, all accompanied by some exceptional views, since your panoramic view is Doñana Park. What more could you want?
SANLÚCAR DE BARRAMEDA BEACHES
In Sanlúcar de Barrameda you can enjoy four spectacular beaches: Bonanza Beach, which is just opposite Bajo de Guía Beach, La Calzada Beach and Las Piletas Beach, and finally the nearest one to Chipiona: La Jara Beach. What's more, a few miles away are the urban beaches of Rota (La Costilla, Rompidillo/El Chorrillo, Punta Candor and La Ballena).
SANLÚCAR HORSE RACES
The Sanlúcar Horse Races are a horse competition and one of the main summer events in Andalusia. This show, unique in the world, captures the attention of thousands of locals and visitors who come to Sanlúcar's beaches to enjoy the pure breeds competing in the horse race, which can be held in August thank to the low tide.
History
The origin of this festival dates back to the competitions held by fish sellers to be the first to arrive at the market. This competition is one of the oldest in the whole of Europe and was declared a National Tourist Interest Festival in 1986 and the its international counterpart in 1997.
Where and when
The Sanlúcar Horse Races are held in August each year on the local beach. They are split into two parts, each one lasting three days. The dates are also decided by the tides, since being a natural horse race, it has to coincide with low tide.
Curiosities
The dates adhere to the tidal calendar, since the races have to be organised with a good low tide so that they can compete with enough shore.

In 2015, the Sanlúcar races celebrated their 170th anniversary. Yet they are still not Heritage Festivals, despite their transcendent nature.

The festivals of the local patron saint coincide with the races, taking place with parades, floats and flower carpets in the streets of the historic centre.
Where to stay
The better to stay than Fuerte Hoteles. The chain has the Hotel Fuerte Conil-Costa Luz, located opposite one of the most beautiful beaches in Spain, Fontanilla beach which is a mere 10 minutes by foot from the centre of Conil de la Frontera. This is an exclusive Andalusian style hotel with almost 25,000 m2 of gardens, where workshops, visits and bicycle routes are organised as far as the Roche coves, including other activities.