10 reasons why Torrox, Nerja, is not to be missed
On the other side of the Costa del Sol, in its most Western and wildest point, is the village of Torrox found in Axarquía, recognized as having best climate in Europe. This fame is bestowed upon a village that also offers a fascinating combination of mountains and beaches, rural Andalusian charm and an exclusive location perfect for visiting both Granada and Malaga. Here are ten reasons why this far-from touristy area, which blends nature, sun and beach, should not be missed:
1. Visit the Alhambra, Granada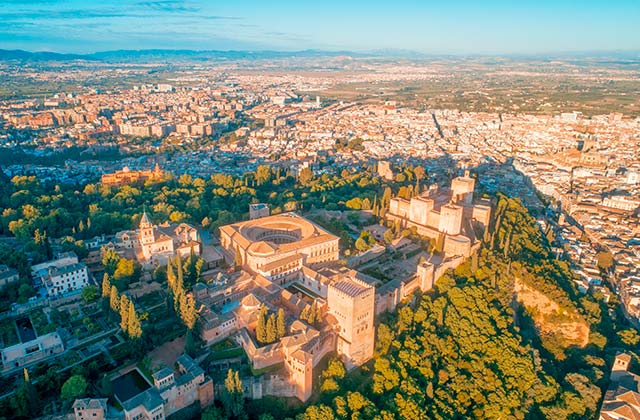 The city of Granada is home to one of the most important and most visited monuments in the whole of Spain: La Alhambra. Named a World Heritage Site by Unesco, this palatial Andalusian city is an authentic wonder, with its immense gardens where visitors may lose themselves in the sound of flowing water, its majestic palaces and rooms and an enviable location above the city of Granada. However, it is not just the Alhambra that deserves a visit, the Albaicín with its intimate caves and flamenco allure, or the cathedral are both brilliant ways to round off a visit to one of the most beautiful cities in the country.
2. Explore the Caves of Nerja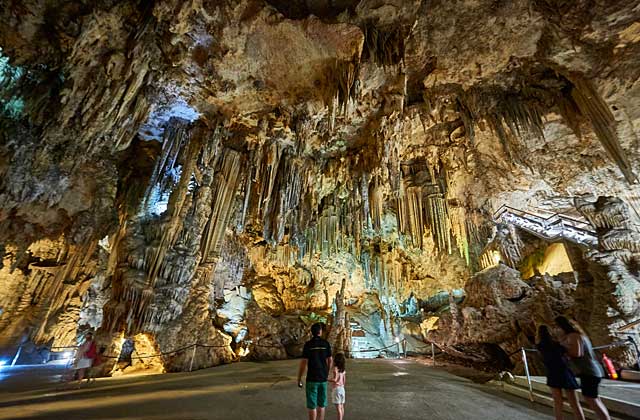 The best way to describe the Caves of Nerja, home to the first cave paintings of the Iberian Peninsula, would be as a true wonder of nature. Wandering between its stalactites and in and out of its immense, majestic natural rooms that have been forged through time, is a truly spectacular experience. So much so that several have been used as stages during the summer months for the International Music and Dance Festival.
3. Explore the Cliffs of Maro National Park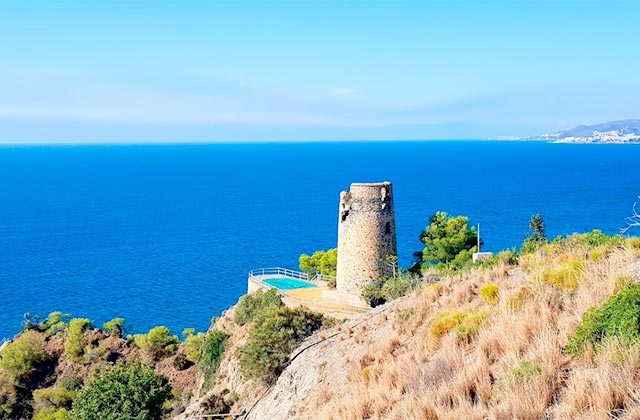 Maro is a small parish of Nerja, found amongst the ravines of the Cliffs of Maro Cerro Gordo National Park. Thanks to the bizarre orography, it has been liberated from construction, maintaining its wild and natural essence featuring stunning beaches, crystal-clear waters ideal for diving and intimate coves perfect for nudists. If after a day at the beach you fancy discovering some culture, Nerja is a stone´s throw away. This village, recognized as the setting for the recording of the Spanish series, "Verano Azul", features a fantastic historical centre that is completed with the impressive Europe Balcony.
4. Visit Frigiliana´s sugar cane honey factory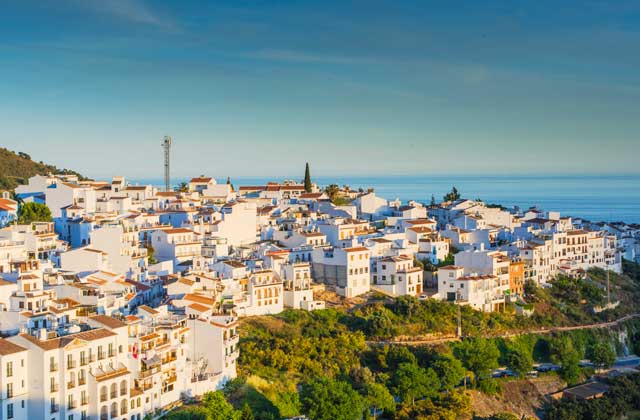 We thoroughly recommend a visit to the former Palace of the Counts of Frigiliana, now used as a Sugar Cane Honey Factory, the only one in Europe that manufactures this type of honey. Once in Frigilina, it´s not logical to leave without paying its famous historical centre a visit, as it is one of the best preserved when referring to Moorish Architecture. Its location, perched on a the mountain and looking out over the sea, ensure that this village is one of the most delightful in Malaga.
5. Savour the Moscatel de Cómpeta wine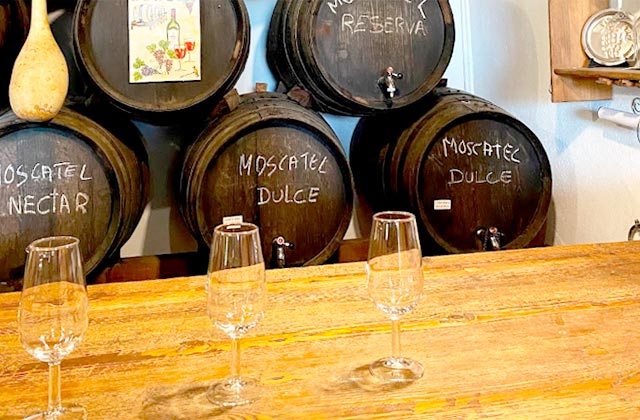 La Axarquía is the furthest west of Malaga´s districts, boarding Granada, and home to a charming Moorish village route. Tourists flock to this area from all over the world to admire its traditions and local abodes. No wonder the majority of the tourists are Germans, Americans and Dutch amongst others, who fall in love with the area and decide to stay and live in the farmhouses scattered around the surrounding countryside.
Between many options, a trip to the Village of El Borge, known for the cultivation of one of the most typical products of Malaga, Moscatel raisins and its 16th Century Church, cannot be missed.  Similarly, Cómpeta possesses the best known wine of the province and from the same grape, sweet moscatel wine. In the Almijara Wineries you may learn about the production process of this traditional wine of Malaga.
6. Take in the scenery of Alhama in Granada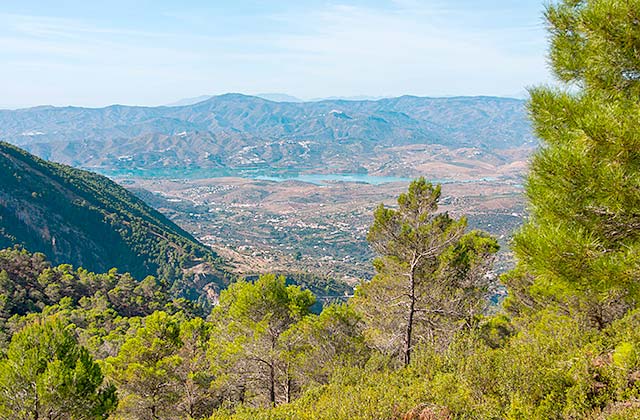 The great environmental beauty of the Sierras de Tejada, Almijara and Alhama National Park makes this setting a unique and natural place, perfect for being at one with nature. Its thermal water baths are a famous anti-stress, arthritis and rheumatism treatment. For mountain hiking fans, the Maroma peak rises above the rest as one of the highlights of the province for practicing hiking. What´s more, the views are breathtaking.
7. Discover El Torcal de Antequera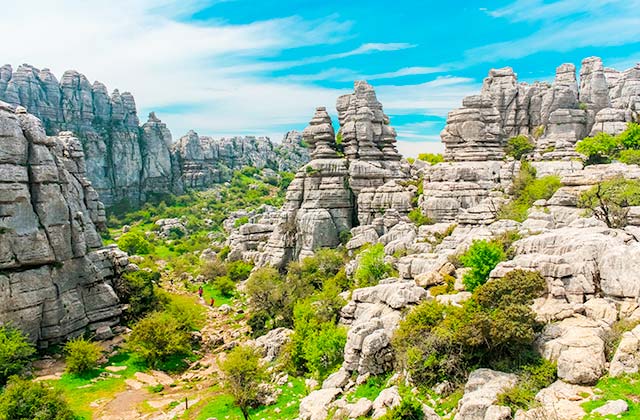 A stroll around the Torcal de Antequera Natural Park will bring you closer to its breathtaking scenery, defined by limestone rocks and eccentric formations due to erosion. You may think that this park looks like it belongs on the Ocean bed rather than the Earth´s surface and in fact, it originally lay underwater millions of years ago.
The park itself is like its own world, filled with unique flowering plants, a place where you may observe wildlife such as Griffon vultures, foxes and weasels. Barely a few kilometres away is the city of Antequera, the geographical centre of Andalusia and recognized for its culture and gastronomy. There is a popular saying in this area that assures that, if all the habitants of Antequera wanted to go to mass at the same time, they would be able to do so due to the huge number of churches that have been erected in the village.
8. Go hiking along the River Chíllar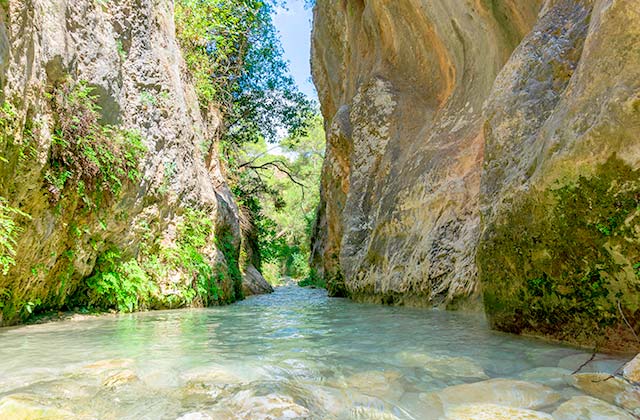 Those lovers of hiking will not be able to resist this route. It is one of the most popular of the area and ideal for families due to its low level of difficulty. The most unique part of the route is a hill that is climbed following the river channel and its spontaneous water flow, where the hiker may find a huge diversity of riverbank vegetation and unexpected cahorros (rock passageways that form walls higher than 60 metres tall).
9. Local markets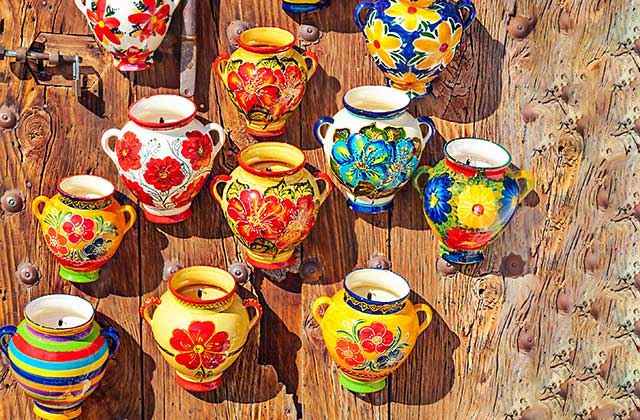 Local markets may be found in all of the villages surrounding Axarquía, selling crafts and local products at reasonable prices. Visitors will be thoroughly entertained by the farmers and shopkeepers promoting their fruit, vegetables and meats for all to hear. Don't forget the clothing, footwear and plant stalls.
The markets, trails and themed markets in Malaga's Axarquia
10. Beach bars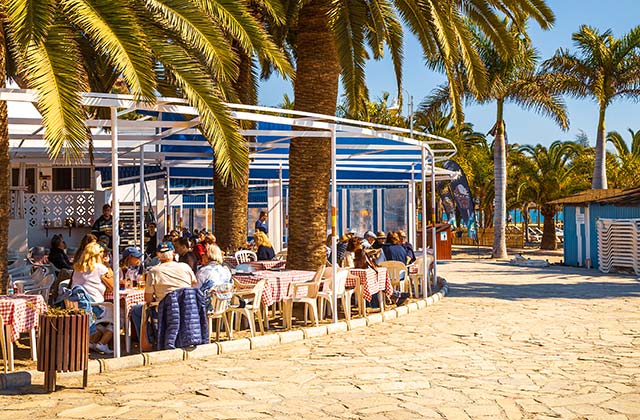 In an area like Torrox, their typical beach bars on the Costa del Sol are undisputed. There is nothing like their barbecued sardine skewers, their tasty fried fish or their flavour-some rice dishes. From the Rincón de la Victoria to Maro, there are innumerable beach bars to choose from, each with their own history and charm, which have won over the taste-buds of people from all over the world thanks to their combination of fresh local produce, warm family atmosphere and simple, yet delicious cooking. The historical Ayo en Burriana is a particular highlight, which, every Sunday, devotes itself to cooking paella for half of Malaga at a very modest price.
10 chiringuitos (beach bars) in Nerja and Torrox Costa where you will lick your fingers.
25 things you cannot miss from Nerja and Torrox, the city of Europe's Balcony
WHERE TO STAY
Olée Holiday Rentals are located in a perfect enclave in the Western Costa del Sol, between Torrox and Nerja, typical Andalucian villages with the best weather across Europe; 200 metres away from the beach and Malaga International Airport just some 30 minutes by car.
Its 79 apartments that make up the resort have air-conditioning, a spacious living-room with satellite TV and a modern kitchen equipped with oven, dishwasher, washing machine and tumble dryer. Some of them have balcony wonderful views to the Mediterranean Sea.