Nightlife in Cádiz
That Cádiz has a busy nightlife and you also have a great time here is a reality. Cádiz nightlife offers us many options both in the Old Quarter and on the Promenade especially. The pleasant temperature that is usually present in this city is quite an invitation to go out and enjoy both the gastronomy and have a drink. This is why the list of bars in Cádiz is endless. Going out tapas hopping or to eat in a good restaurant is possible, since the culinary offering encompasses a load of options to choose from.
But good nightlife is always accompanied by a drink with friends or family, which can go on until the early hours. This is why going out at night here is setting foot into one of  Cádiz's nightclubs where you can have a delicious cocktail or dance until your body aches. Nightlife in Cádiz is quite a culinary experience where you can enjoy a special night out for all tastes.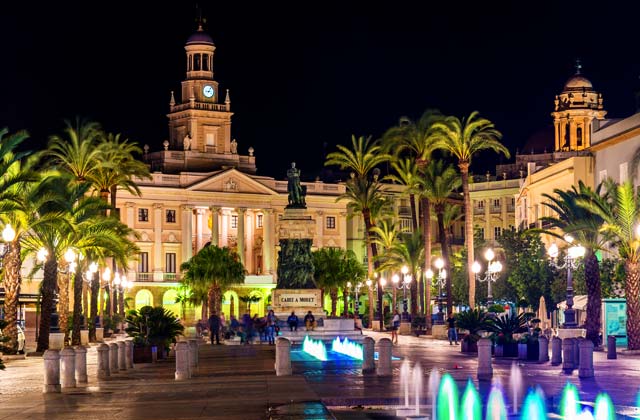 Places to enjoy the nightlife in Cadiz
Bars, restaurants, pubs and discos to live the nightlife of this ancient city. Starting with tapas or a good dinner, to continue with a few drinks and keep on dancing until dawn.
Here we give you a list of places to enjoy nightlife in Cádiz:
Taberna Casa Manteca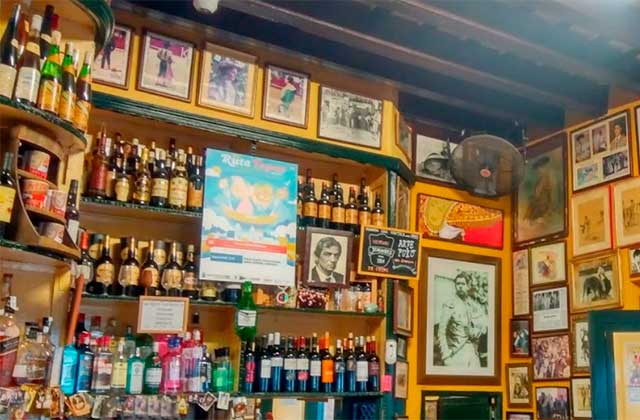 Popularly known as "El Manteca". It is one of the most famous taverns of the famous neighborhood of La Viña. It was founded in 1953 by a Santander, Lorenzo Ruiz Manteca, as a grocery store with independent tavern area. His son, a well-known bullfighter of the time, inherited it and left it alone as a tavern. In it he received his many friends, bullfighters and artists. Artists like Rancapino and Paco de Lucía, among many others, have visited it.
Today, the tavern is run by the sons of the bullfighter. It remains a place of recognized national and international prestige. It is reviewed in international tourism guides and in prestigious publications such as the New York Times.
Under the slogan Artepuro, it offers warm tapas and dishes of great quality
El Chicuco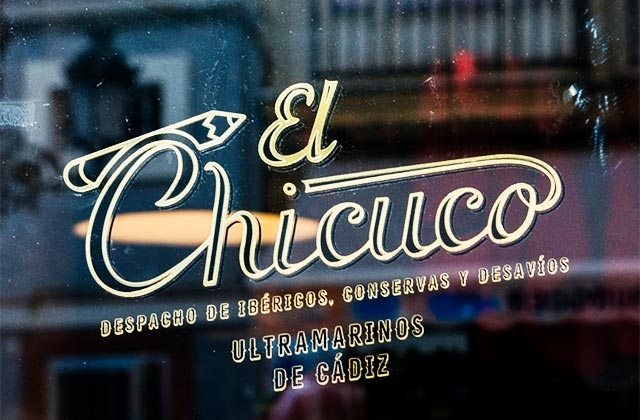 A small bar for tapas, attached to the grocery store specialized in quality products from the province of Cadiz and the rest of Spain. Located in the historic center of Cadiz, in Plaza de San Juan. A great place for quality tapas at a good price. Visited by many tourists and gaditanos. In winter especially, it usually organizes tastings of wine and other products for a maximum of 12 people.
Summer time is from 12 to 16 hours and from 20 to 24 hours, from Monday to Saturday. Sundays it only opens when there is a party or important event in Cadiz.
Habana Café
A café bar located in the historic center of Cadiz where you can enjoy the best mojitos and other Cuban cocktails. Open to the public since 1989. It transports its customers to the sister city of Cadiz in Cuba, both for its drinks as for its decoration and ambient music.
They usually open from Monday to Sunday, from 16:00 in the winter and from 17 in the summer, until 2:00 Monday to Thursday, and until 3:00 on Fridays, Saturdays and Sunday. Closed on Sundays from mid-June, July and August.
Marama Multibar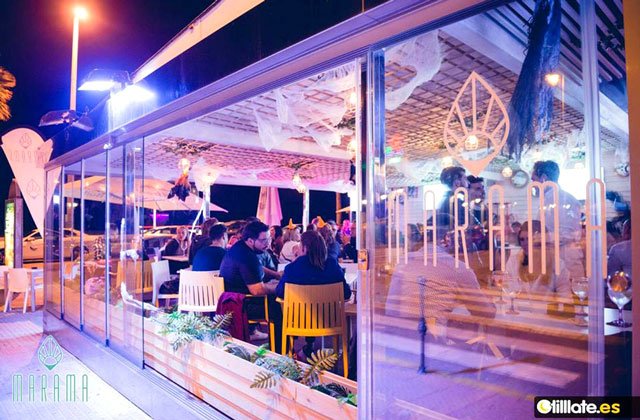 A place with a terrace located in the Paseo Maritimo of Cadiz, ideal for a relaxed drink with friends, while watching a football match or any other event on the large screens inside the room and on the terrace. It also serves coffees and teas, besides snacks. Its customers are usually 25 years old and older. Fridays and Saturdays it opens until 03:00. The remaining days of the week, until 2:30.
La Posada de Babylonia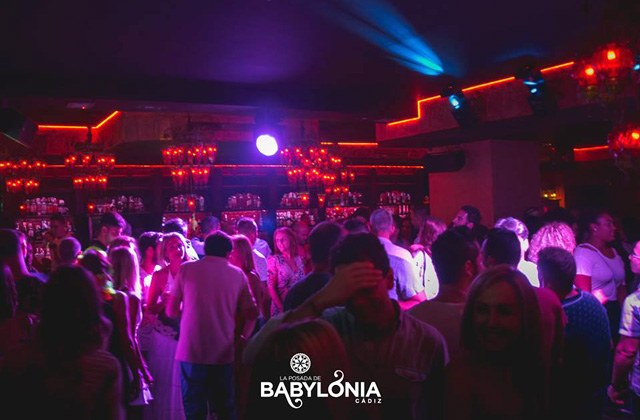 A nightclub located on the Paseo Maritimo in Cadiz, where you can dance all night long. You will also enjoy good drinks in an oriental atmosphere of reddish tones. Ideal for any age. There are spaces reserved for special occasions such as bachelorette parties, birthdays and any other event.
Summer time is from 11:00 pm to 7:00 am on Wednesdays, Thursdays, Fridays and Saturdays. Wednesdays and Thursdays it offers free Latino dance classes and other social dance styles.
O´donoghue´s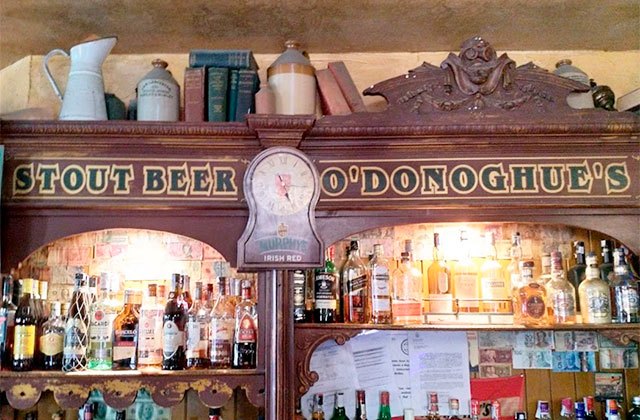 This charming place is nothing more and nothing less than an Irish pub. The Irish have a great sense of community and of having a good time in a group, so this place offers the best plans for a different and fun night. For lovers of other cultures who love trying new things, O'donoghue's is a spectacular place where you can eat international food, enjoy a game, a good ambience, live music or a good beer in good company. An Irish pub that offers an alternative plan in Cádiz.
El Pelícano MusiCafé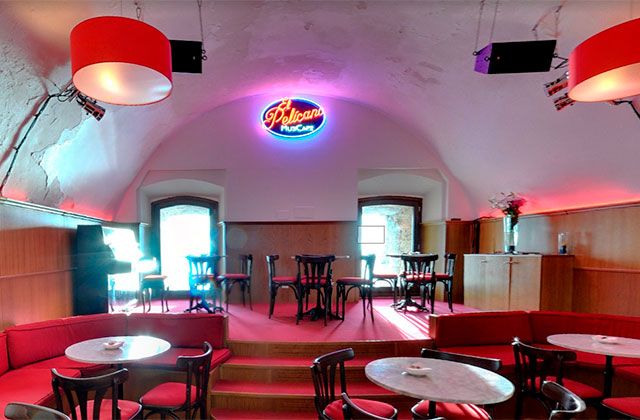 As its name indicates, this place has coffee and MUSIC. Live music of different styles. And where there is music, there is a good ambience. And if the ambience comes with sea views, you have an idyllic option. This place is perfect for having a coffee or a gin and tonic and to enjoy the musical culture with different gigs that are Pelícano's hallmark. What's more, it also has a terrace where you can enjoy a good Cádiz ambience as you watch the sunset. Ultimately, a good place to switch off and have a pleasant and unforgettable time in the coastal, intimate and relaxed setting of Cádiz Bay.
La Cava Noche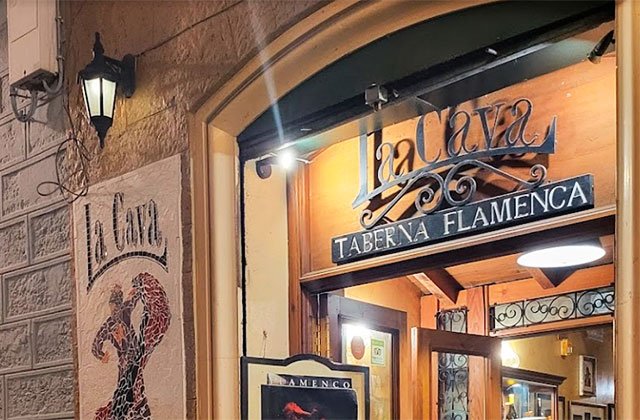 Do you want to enjoy an unforgettable Andalucian folklore experience? For lovers of flamenco, its culture, its roots and its history, La Cava Noche is a true point of reference in Cádiz nightlife for flamenco. This tavern has a flamenco platform, traditional decor and a selection of artists who, together with the venue, allow us to enjoy a unique experience and take us to the very emotions of this art. A glass of wine, traditional food and a pure flamenco show. What's more, this place has reserved areas and private parties to experience the popular ambience more intimately. This is undoubtedly a magical place for those wishing to experience this tradition and Andalucian art in the perfect setting.
Café & Bar Muelle Uno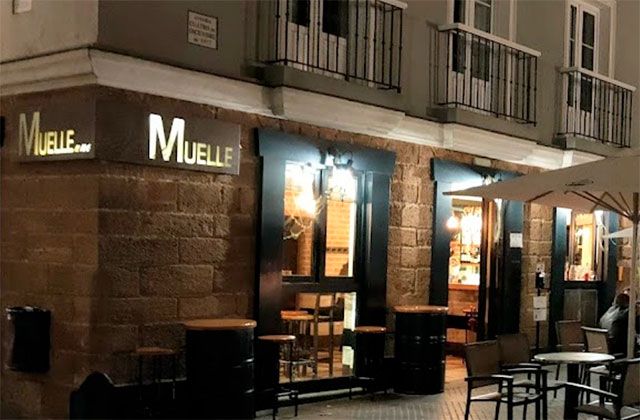 Service is always a plus for any experience. This small and charming place in Cádiz takes it service very seriously. Café & Bar Muelle Uno's main value is for the customer to experience the best service, and this is its priority. A pleasant place to enjoy switching off, have long chats and if you prefer, on a cute terrace. It is a place you can trust, where you are welcomed with love and with any kind of beer. Its extensive drinks menu with different draft beers and a variety of wines means that you will find what you need to recharge your batteries.
Café Teatro Pay Pay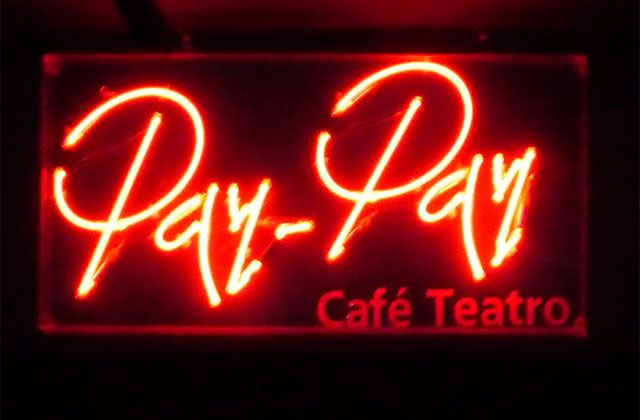 An honour to culture. This is how this legendary place in Cádiz is defined. Café Teatro Pay Pay is a place with history, where culture is on display. Here you will find live music, flamenco, singer songwriters, different music styles and shows, book readings, drag queens, competitions… Pay Pay has been and remains a point of reference in the culture scene in Cádiz Bay, showing the importance of Cádiz cultural baggage and offering a space to enjoy a pleasant evening where art is the main player.
Momart Sala Club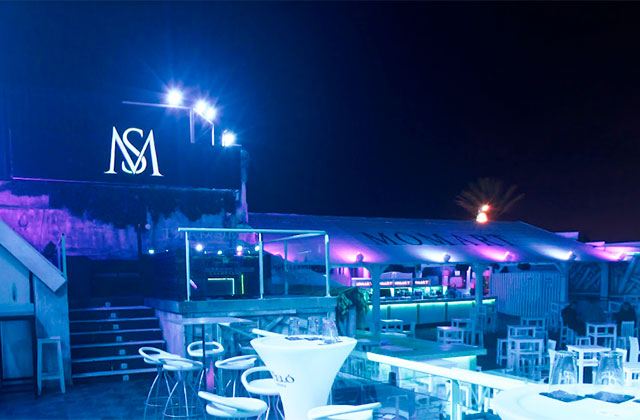 If you are looking for a place to enjoy a night out with good ambience, live shows and in a dreamy place, Momart Sala is the ideal option. This perfect partying venue is located in the heart of Cádiz Port. Momart gives you the chance to experience themed parties, carnival, graduations, different music styles…and if you prefer, a private party to enjoy good music in a more private space. When the weather is good you fancy sitting on a terrace and this venue has not left this detail out, so you can enjoy the party with the best DJ music and have a top notch night of partying in Cádiz Port.
Where to park in Cádiz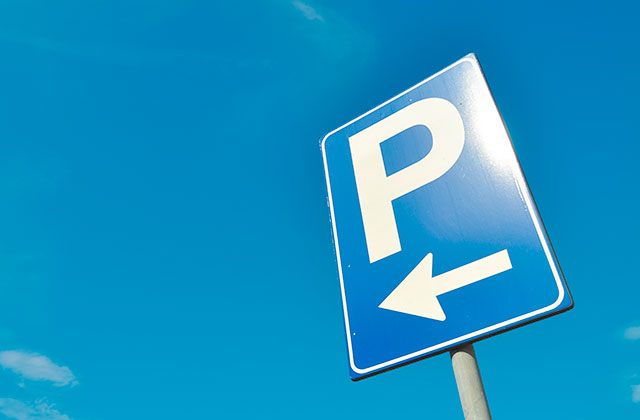 Both, the historical center of Cadiz and in its surroundings, offer you different surface or underground parking. Here is a list of parking areas in Cadiz capital.
Tips and suggestions for a perfect night out in Cádiz
Nightlife in Cádiz is very active and the culinary variety and leisure options are so extensive that we want your days in this city to be memorable. So here is a series of suggestions so that nothing is left out and you take home the best of Cádiz.
Where and what to eat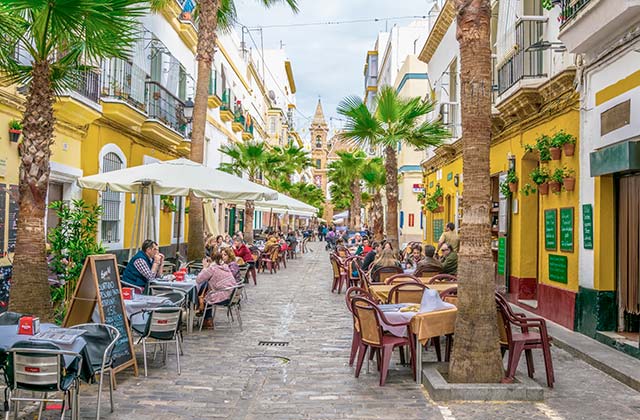 Cádiz gastronomy is world famous. Who is not familiar with almadraba tuna, prawn fritters, cuttlefish balls, salt cured tuna, variety of rice dishes, dogfish in adobo with potatoes, … There are many gastronomic recommendations that we could give you, since the quality of Cádiz cuisine is amazing. Tapas bars, refreshment stalls and restaurants; Cádiz has experience in the gastronomic sector that has taken it to the dizzy heights of gourmet cuisines.
La Candela, La Punta del Sur, El Faro de Cádiz, La Tabernita, Taberna Casa Manteca, are just some of the best restaurants where you can enjoy a gastronomic experience that will be a highlight for your palate and will make your stay in this city unforgettable.
A stroll through Cádiz culture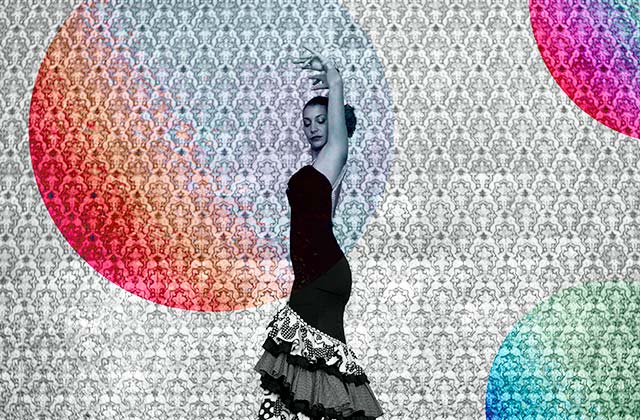 To talk about Cádiz it not just to talk about a culinary experience or its beaches with crystal clear waters and golden sand, but also of culture.
There are many places, salons and cafes in this city that are committed to offering an experience that combines having a coffee or a cocktail with enjoying local art.
This combination of restaurants and culture is booming and is the best way to let people know about local artists, playwrights, dancers, and to show Andalucian art in all its splendour.
A night out in Cádiz, as we can see, can also be a real cultural experience.
Party in Cádiz!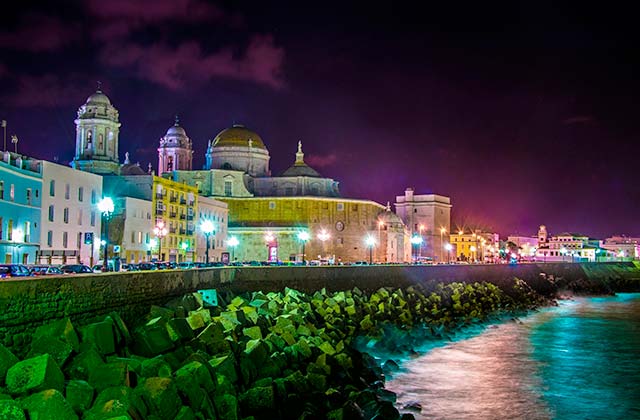 There are many areas in Cádiz where you can party. However, the centre of the old quarter has loads of clubs and discos where you can enjoy a good night out.
The promenade is another area where you can go out partying and enjoy a good ambience.
The city has an extensive offering where you can enjoy a glass of wine or a cocktail, with live music, shows and music for all styles. What's more, you can find truly charming places to enjoy a drink on a terrace with sea views or with your feet resting in the sand.
Shopping in Cádiz. The best shops of the "Tacita de Plata" (little silver cup)
Cádiz Day Trip: see the essentials of Tacita de Plata in just one day
WHERE TO STAY
Fuerte Hoteles is always the best choice to stay in Andalucía, get to know its cities and look for the best shops. The chain has establishments where you can enjoy, besides its services, the best of each point of the region, a good example is hotel  Fuerte Conil Resort which is located in front of one of the most beautiful beaches in Spain, beach La Fontanilla. It stands out for its exclusive Andalucian style, its 25.000 square feet of gardens, 4 outdoors swimming pools, Jacuzzi, tennis court and a complete equipped Spa.