NIGHTLIFE IN CADIZ
Enjoying the nightlife in Cadiz is always a great experience. Its old town, the city center, Punta de San Felipe and Paseo Marítimo are full of places where you can enjoy tapas, have dinner, have a drink and dance until morning.
There are bars where the spirit of Cadiz is breathed on all sides. Establishments that, for more than a century, have been giving life to Cadiz nights. Serving old and new tapas, so popular nowadays.
There are bars of drinks in Cadiz where you can breathe the spirit of Havana, your sister city in Cuba. Perfect places to savor the typical Cuban cocktails like mojito or daiquiri.
There are nightclubs in Cadiz with good decoration and good music to dance until you can dance no more.
There are places for everybody who wants to enjoy the nightlife of Cadiz.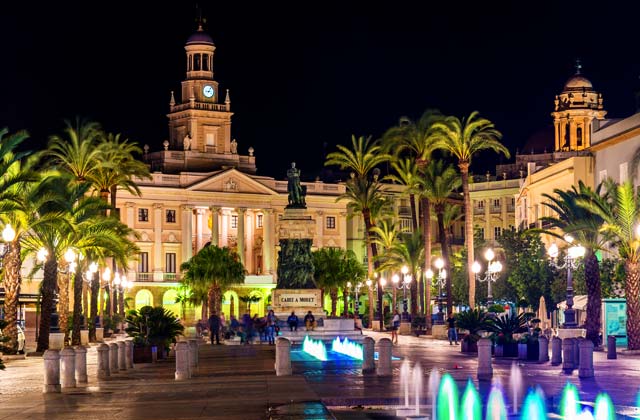 Places to enjoy the nightlife in Cadiz
Bars, restaurants, pubs and discos to live the nightlife of this ancient city. Starting with tapas or a good dinner, to continue with a few drinks and keep on dancing until dawn.
Here we give you a list of places to enjoy nightlife in Cádiz:
Taberna Casa Manteca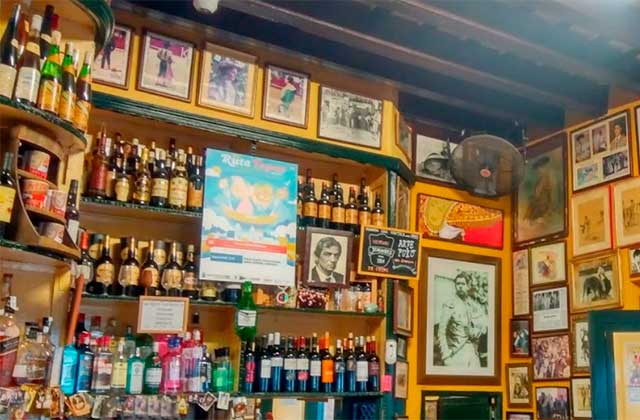 Popularly known as "El Manteca". It is one of the most famous taverns of the famous neighborhood of La Viña. It was founded in 1953 by a Santander, Lorenzo Ruiz Manteca, as a grocery store with independent tavern area. His son, a well-known bullfighter of the time, inherited it and left it alone as a tavern. In it he received his many friends, bullfighters and artists. Artists like Rancapino and Paco de Lucía, among many others, have visited it.
Today, the tavern is run by the sons of the bullfighter. It remains a place of recognized national and international prestige. It is reviewed in international tourism guides and in prestigious publications such as the New York Times.
Under the slogan Artepuro, it offers warm tapas and dishes of great quality
Ultramar&nos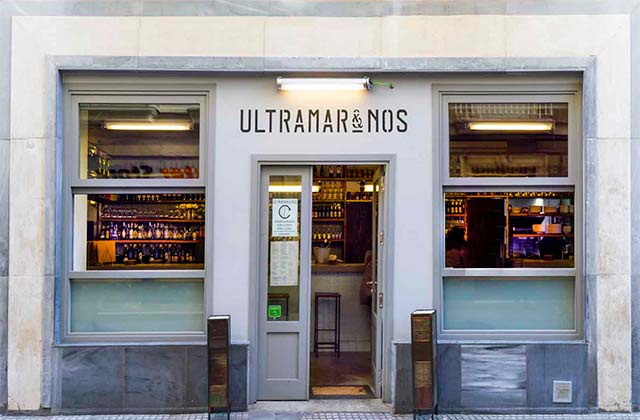 A modern restaurant that has become a benchmark for tourists. It is located in one of the most typical squares of Cadiz, Mina. It occupies the premises of an old grocery store that was also famous during its many years of existence.
Its menu changes two times a year; it includes local dishes and international dishes. All made with fresh market products and detail presentation.
If you want to eat well in a cosmopolitan environment, visit Ultramar&nos.
El Chicuco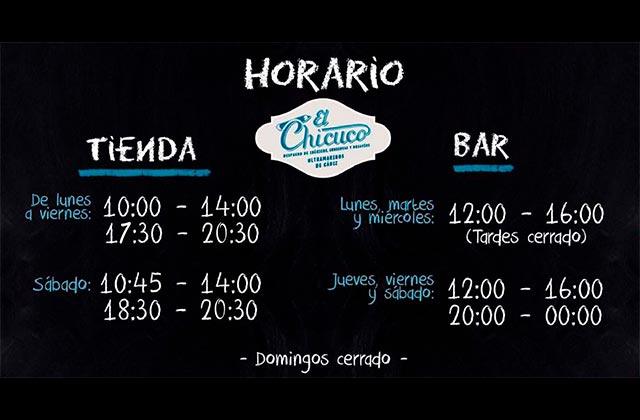 A small bar for tapas, attached to the grocery store specialized in quality products from the province of Cadiz and the rest of Spain. Located in the historic center of Cadiz, in Plaza de San Juan. A great place for quality tapas at a good price. Visited by many tourists and gaditanos. In winter especially, it usually organizes tastings of wine and other products for a maximum of 12 people.
Summer time is from 12 to 16 hours and from 20 to 24 hours, from Monday to Saturday. Sundays it only opens when there is a party or important event in Cadiz.
Barra Sie7e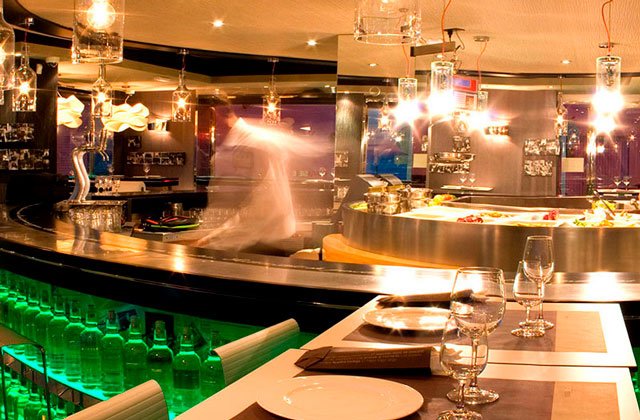 A modern place located on the Paseo Maritimo in Cadiz, between Playa de la Victoria and Santa María del Mar. Ideal for eating or trying snacks, drinking a good wine or a long drink. With a 22-meter bar and high and low tables and chairs. The kitchen opens uninterrupted from 13:30 to 23:30, in the months of June to October.
Seven are the concepts that define it: cans from our cannery, rice cooked immediately, and dishes for vegetarians, daily fish market, desserts of the house, the best long drink and its wine cellar.
Its customers range between 30 and 50 years, receiving the visit of older customers who have known their owners since they began their journey in the world of hospitality more than a century ago, with its famous restaurant El Faro de Cádiz.
Habana Café
A café bar located in the historic center of Cadiz where you can enjoy the best mojitos and other Cuban cocktails. Open to the public since 1989. It transports its customers to the sister city of Cadiz in Cuba, both for its drinks as for its decoration and ambient music.
They usually open from Monday to Sunday, from 16:00 in the winter and from 17 in the summer, until 2:00 Monday to Thursday, and until 3:00 on Fridays, Saturdays and Sunday. Closed on Sundays from mid-June, July and August.
Marama Multibar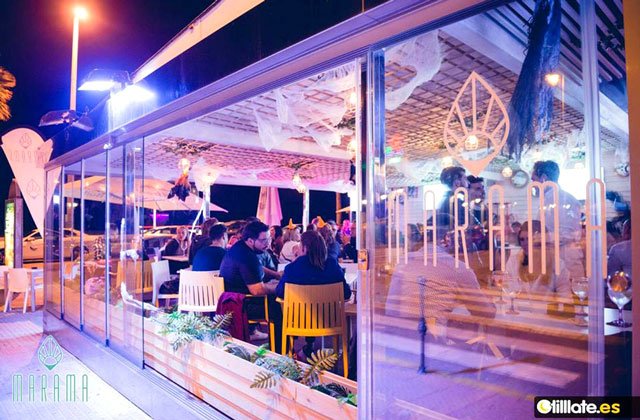 A place with a terrace located in the Paseo Maritimo of Cadiz, ideal for a relaxed drink with friends, while watching a football match or any other event on the large screens inside the room and on the terrace. It also serves coffees and teas, besides snacks. Its customers are usually 25 years old and older. Fridays and Saturdays it opens until 03:00. The remaining days of the week, until 2:30.
La Posada de Babylonia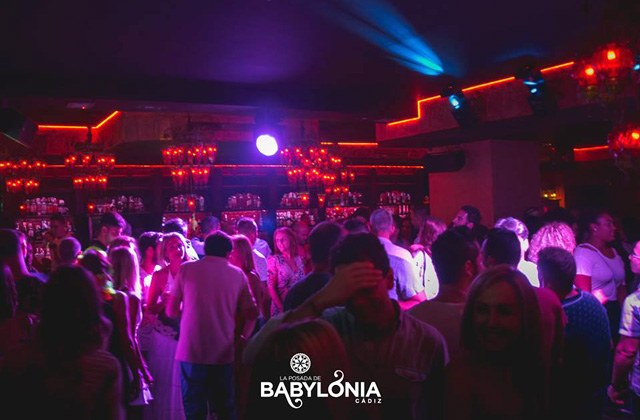 A nightclub located on the Paseo Maritimo in Cadiz, where you can dance all night long. You will also enjoy good drinks in an oriental atmosphere of reddish tones. Ideal for any age. There are spaces reserved for special occasions such as bachelorette parties, birthdays and any other event.
Summer time is from 11:00 pm to 7:00 am on Wednesdays, Thursdays, Fridays and Saturdays. Wednesdays and Thursdays it offers free Latino dance classes and other social dance styles.
Where to park in Cádiz
Both, the historical center of Cadiz and in its surroundings, offer you different surface or underground parking. Here is a list of parking areas in Cadiz capital.
Shopping in Cádiz. The best shops of the "Tacita de Plata" (little silver cup)
Cádiz Day Trip: see the essentials of Tacita de Plata in just one day
WHERE TO STAY


Fuerte Hoteles is always the best choice to stay in Andalucía, get to know its cities and look for the best shops. The chain has establishments where you can enjoy, besides its services, the best of each point of the region, a good example is  hotel Fuerte Conil which is located in front of one of the most beautiful beaches in Spain, beach La Fontanilla. It stands out for its exclusive Andalucian style, its 25.000 square feet of gardens, 4 outdoors swimming pools, Jacuzzi, tennis court and a complete equipped Spa.