Discover the best markets for fresh, healthy and quality products in Andalucia
The Andalucian food markets continue to be a fundamental part of Andalucian towns and cities. There are many markets that give life to all corners of the Andalucian geography and that remain despite being in the era of digitization. In addition, they are a showcase to offer the best products of our land, revealing the diversity and richness that the environment gives us. Fruit, fish, vegetables, all kinds of meat, can be seen every day in the markets of Andalucia.
Eating freshly caught food from the garden, fish that has just come out of the sea, and a long etcetera of fresh products, is a luxury that is within the reach of all those who visit the food markets, thus seeing the quality of the products. Andalucians. In some food markets they also offer a restaurant service, where you can enjoy a whole gastronomic experience that goes directly from nature to the plate. For this reason, in recent years, they have become a tourist attraction for visitors where they can learn about local products, enjoy the architecture of the markets themselves, learn about the culture of the area and get involved with the local people.
We leave you here a selection of the best food markets in Andalucia where you can enjoy a whole tourist and culinary experience.
BENEFITS OF BUYING IN THE MARKETS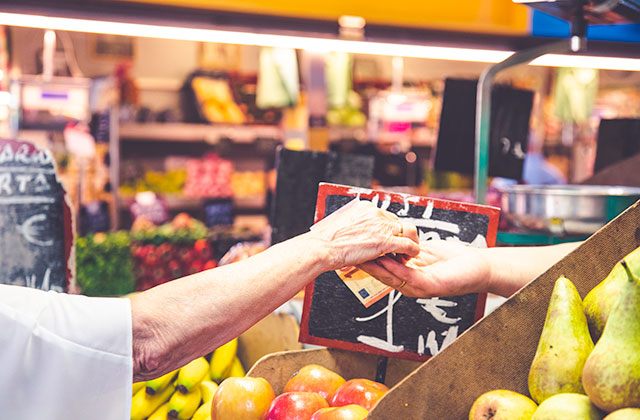 Do you like buying in markets or visiting large surfaces?
If you have ever thought about where to make the purchase, here we leave you a series of benefits of why do it in the food markets.
Lower prices
We know that large supermarkets put at our disposal everything we need to fill our basket and that it saves us time, but… does it save us money?
The answer is no. The convenience of finding everything in one place is paid for. Hence, there are many people who decide to take a walk through the markets in the area to be able to save a considerable amount on our cart, since the prices are lower because there are fewer intermediaries.
Support for the local economy
There are many people who continue to maintain their jobs despite the economic situation, since it is their livelihood. Buying in food markets allows many businesses to remain afloat and the economy is not concentrated only on surfaces, in addition to giving life to these places, which are often small towns.
Quality of the products
The difference in quality in the products is indisputable, since you can find meat, fruit, fish and vegetables that come directly from the garden, you will find it in food markets, since many of these products have been raised and matured in areas near the market. naturally and not under cameras, thus ensuring their quality.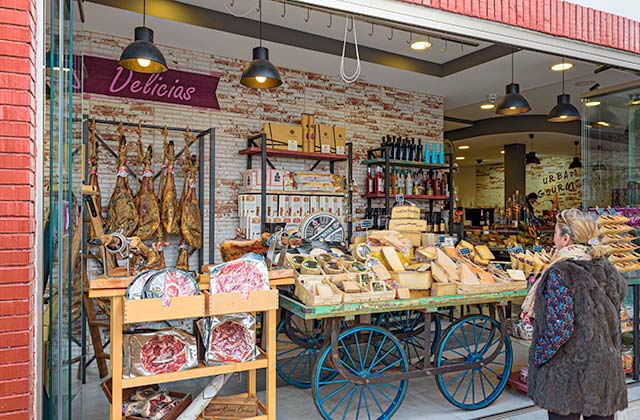 Closeness
I don't have this product? I ask one for you. This only happens in the food markets, where the closeness of the people who are on the other side of the stall helps you get what is missing in your shopping basket or have that recipe or recommendation that you need for your menu today. In addition, loyalty is rewarded and there are many who already know the customer's tastes and that speeds up the purchase process and also generates an environment of trust between seller-customer.
Improves social relationships
People are social by nature, that is, we need the presence of other human beings to develop. Food markets are places full of people, where social relationships are fostered. Meeting other people, starting a conversation and exchanging opinions are things that usually happen in these environments. Who has not spent a good time in a market chatting with someone?
Local products
There are specific products, difficult to find anywhere and that are typical of a specific area. Therefore, large surfaces do not usually invest in them. The markets are corners where you can find certain products that the closest environment offers us and that make our table more special with that star product.
Andalucian food markets
Mercado de Barbate
The stallholders are so friendly that you will immediately feel the warmth and kindness of people from southern Spain. At the Mercado de Barbate you will find fresh produce ranging from traditional regional crops, such a peas, sweet potatoes and artichokes, to the best red tuna you can get, which is considered one of the highest quality fish in Andalucia. We recommend you visit the Gertrudis spice stall, since the proximity to Morocco means you can find a great fusion of flavours to season your food.
Mercado de Atarazanas in Málaga
Neo-Mudéjar in style, the Mercado de Atarazanas in Málaga is one of the most famous meeting points in the capital of the Costa del Sol. The stalls are passed down from generation to generation and are the sites of endless conversations with customers that give special life to the place. Be sure to try the fruit brought in from all over the province and get some fresh fish so you can cook one of the local specialities: fried fish. Don't leave without seeing the colourful light etched by the glass at the back depicting an allegory of the city of Málaga.
Mercado de Abastos de Marbella
In the historic old quarter of Marbella is its Mercado de Abastos that gives the area even more traditional spirit of Andalucia, where the people eat from the sea and land. We suggest you take a stroll through the alleyways of the city centre and enjoy its rural aesthetic immersed in a cosmopolitan city, ending your walk by buying delicious vegetables, fruit, meat or fish to enjoy at home.
Mercado de Islantilla
Following the cry of "fresh fish" will lead you to this Huelva market with its delicacies freshly caught from the Atlantic Ocean. Be sure to buy Huelva white shrimp to grill with garlic and parsley. Its lively atmosphere combines with the constant hustle and bustle of people, where conversation and banter mix with the quality of the produce.
Mercado Central de Cádiz
The Mercado Central de Cádiz dates from the 19th century and has a neoclassical octagonal shape with a Doric style porticoed square. It has gone through several transformations through the years and has also been the subject of carnival songs, above all, when in 1928 the Mayor hired a vet to control and analyse the quality of the fruit and vegetables, also making the traders wear white uniforms with sleeve covers. The irony of this place has been preserved ever since and it brings together the province's fresh produce, as well as the warm and friendly manner of its stallholders.
Mercado de Abastos de Ronda
The Mercado de Abastos de Ronda brings together a lifetime's tradition, where you can find the freshest meat, fish, fruit and vegetables. The cured pork is the star, since this locality is famous for its artisanal sausages, chorizo and black pudding, which are constantly ordered by locals and visitors. If you pass through the city of Tajo, be sure to visit this place and do some healthy food shopping.
Mercado Municipal de Cartaya
The Mercado Municipal de Cartaya is a modern spacious building, while still preserving a very traditional touch. It comprises four floors where you can easily get lost amidst its stalls. Here you will find all manner of stalls and, given its size, the variety is huge. A good plan would be to buy a little fruit when it has just arrived in the morning and head to El Rompido Beach to spend the day by the sea.  Could you ask for anything more?
Mercado de Abastos de Estepona
Built on the ruins of a Christian castle, this site is now occupied by the Mercado de Abastos de Estepona. As well as being a daily meeting point for locals to get the best fresh produce, it is also a tourist attraction. Its interior has a lovely garden with flowers that fill its grounds. Be sure to visit this market to find out first-hand about its singular essence.
Lonja de Isla Cristina
Today, the Isla Cristina fishing port is the most important one in Andalucia and one of the top ports in the country for both its fleet, which is dedicated to catching fresh fish and seafood each day, and for the respect its produce has earned in domestic and international markets. Visit and buy the best seafood caught in the Atlantic Ocean and enjoy this traditional way of trading that all market visitors love.
Mercado de Abastos de Conil
The Mercado de Abastos de Conil is natural and conserves the traditional Andalucian market essence as a morning meeting place for locals, where stories are exchanged and the freshest produce is bought. Here you will find fresh fish, such as traditionally caught tuna, sea bream, snapper, cuttlefish and fruit and vegetables, such as tomatoes, peppers, potatoes, melons and watermelons, as well as farm reared meats and its famous sausages such as butifarra. This is where you will find the freshest local produce at the best price
Mercado de Abastos de Puerto Real
The Puerto Real Food Market is a Neoclassical reconstruction of the prestigious architect Torcuato Benjumeda and dates back to the 18th century. The building still preserves its original structure and this market, like almost all markets, is split into four passageways to form a square where the different stalls are located.
Due to its location in the heart of Cádiz, this market's most interesting stalls are fish-related, though there are also greengrocers, butchers, bakers and spice stalls. Also worth a visit are the Patricio olive stall and the Cosano deli, two stalls with amazing offerings, both in the quality of their produce and in the price.
Huelin Food Market
After Atarazanas Market, Málaga's biggest and most traditional market is the one located in Huelin. It was built in 1974, and currently has 161 stalls, which is why it is ideal for all types of fresh produce.
Interestingly, it should also be said that it has an excellent cafe bar that is famous for offering a daily set menu at a symbolic price and, as such, is the cheapest in Spain.
Vélez-Málaga municipal market (Málaga)
Finding seasonal products thus allowing the natural maturation of each one of them is one of the objectives of the stalls of this market in Axarquia in Malaga. Fruits, vegetables, meat, fish and native products from this area of Malaga are offered every day at the Vélez municipal market.
Some quintessential products of this market are pickles and cheese, which visitors and locals buy every day, for their quality and for being specialists in their preparation.
In addition to offering local products, visitors have the pleasure of making a stop at one of the bars located at the entrance to the market, either for breakfast or for lunch from one of their menus.
Food market of Ubrique (Cádiz)
Finding any product is easy if it is in this food market. From fruits and vegetables, meats, fish, seafood, to stalls selling spices, nuts, hams, and flowers.  The variety of products that we can find in this Ubrique market is like in no other, as well as the quality and excellence that characterizes them. Despite the fact that this market is relatively new, the shopkeepers have been able to open up a space where tourists and locals enjoy the highest quality local products and it is considered one of the best markets in the province of Cádiz.
In addition, the service and treatment of customers in this market is the closest and most pleasant, as well as the low prices they offer us.  Quality, good treatment and cheap prices, what more can you ask for?
Mercado del Carmen (Huelva)
It is one of the best-known markets, where visitors from all over the world get fresh and healthy products, which is what we can find here. Tuna, salmon, Iberian meats, wines, cheeses, sausages… even an arrangement workshop is located inside Carmen. In short, a whole selection of products from the area and with excellent quality, as well as a luxurious visit through its streets that have very peculiar names.
The architecture of this market will surprise you, since it is characterized by a modern style, with different colours, lighting and decoration, thus breaking with the style of traditional markets.  It is without a doubt, a tourist, cultural and gastronomic attraction.
Olvera food market (Cádiz)
This Cadiz town in the Sierra Serrana hosts a very picturesque food market. Its food market is small, but it offers products of the highest quality such as sausages, cheese, fresh fruits and vegetables, and local products worth tasting. In addition, knowing the life that moves in the markets, it has left room for restoration, and that is that they have opened two bars where you can enjoy a luxury gastronomic experience.
Such is the quality of the stalls and restaurants that events with live music have been held to promote the consumption of products from the area, in addition to giving life to these traditional places.
Discover the best Andalucian products through their Denominations of Origin
WHERE TO STAY
If you want to discover these markets be sure to stay in the best hotels. Your best accommodation option is undoubtedly Fuerte Hoteles. The chain has establishments where you can enjoy not only its services, but also the best of Andalucia's geography. Its 60 plus years of experience serve as the best guarantee of service, enabling you to spend your time visiting the best destinations and buying the freshest local produce. Conil, Grazalema, El Rompido and Torrox are just some of the places where you can find these amazing hotels close to all these wonderful markets we have recommended.