18 Reasons for Visiting Andalucia in Winter
Visiting Andalucia is always a good option. Art, culture, gastronomy, sports, a good climate. There are a number of things you can do and see in Andalucia. It doesn't matter if it's summer, winter, autumn or spring. Being a tourist in Andalucia is a pleasure at any time of the year.
Andalucia in winter has landscapes filled with contrasts. The golden sandy beaches of its long coast. The white summits of the Sierra Nevada. The green mountains of many of its natural parks. And in each corner, temperatures for all tastes.
If you like the cold and winter sports, visit the Sierra Nevada. If you prefer warmer temperatures and water sports, visit Marbella and the entire Costa del Sol. And if you love mountains and rain, pick Grazalema as a winter tourist destination.
Visiting Andalucia in winter enables you to enjoy festivals that are as popular as the carnivals. The Cádiz festival is the most reputed. Here, the Fiesta de los Tosantos in November has a lot of tradition. And in Jerez, the Las Zambombas fiesta takes place at Christmas time.
Winter gastronomy in Andalucia is another attraction for many tourists. You can savour numerous dishes prepared with excellent seasonal produce. Wild asparagus, mushrooms, game, chard, fennel… Now there is no need to wait until the season comes around to have certain foods, but it has been demonstrated that some products taste better when there are certain climate conditions.
Cultural programming is another of the many reasons to visit Andalucia in winter. Theatres, exhibition rooms, museums and leisure spaces each season organise a number of activities for all the family.
Here are 18 reasons to visit Andalucia in winter.
1. Extraordinary Andalucian Weather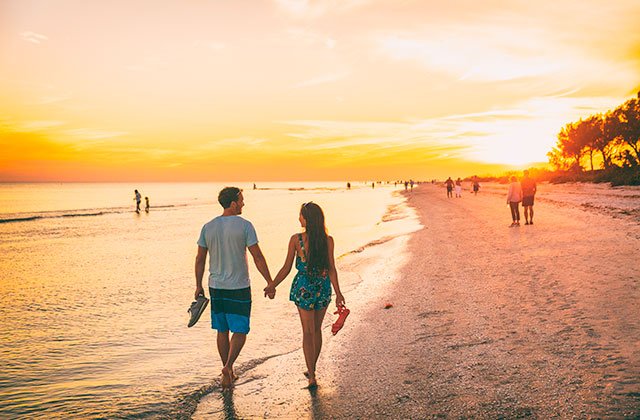 The first and main reason to come visit Andalucia is its nice weather. It is undeniable that this region of the south of Spain has been blessed with warm temperatures throughout the year. More than 300 days of sun a year draw in tourists and visitors from all around the world. The weather makes them fall in love with Andalucia as soon as they arrive.
The average temperature is around 11°/12° C during the winter and 30° C during the summer, which makes it possible to enjoy Andalucia all year round.
2. Traditional Cuisine and Delicious Specialties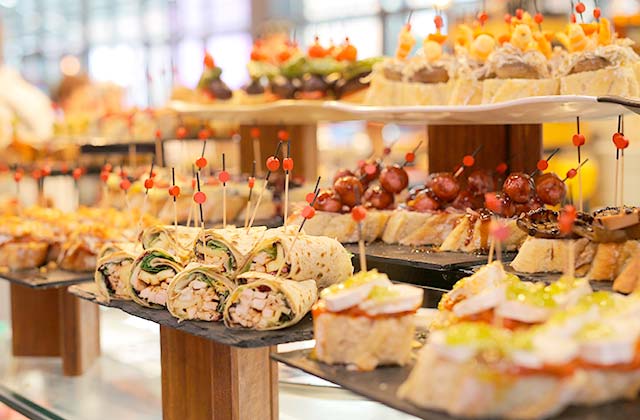 Another great reason for visiting Andalucia is, without a doubt, the delicious gastronomy of the region. Each of the eight provinces offer great sensory experiences to those willing to try new things. Discover the typical dishes of each one of the Andalucian cities and towns and let your senses experience the great diversity of flavors and scents that are offered to them. Not to mention that Andalucia if full of Michelin stars. Here you can find José Carlos García, Dani García, Ángel León, Kisko García, Abantal, La Costa and Restaurante Alejandro.
Breakfasts  |  Tapas  |  Cured Ham  |  Paella  |  Fish and Seafood
3. Wine Treasures: Fine Wines and Red Wines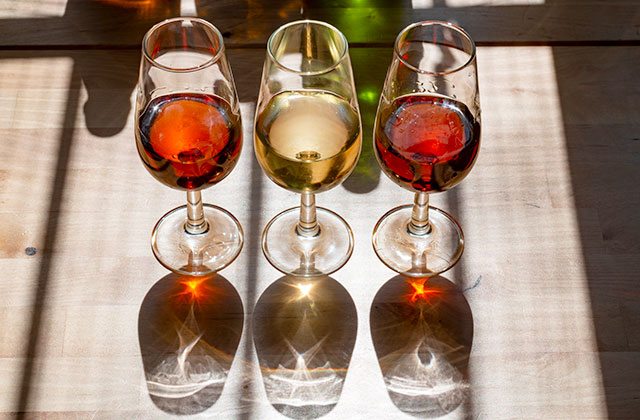 If you still do not know these wines, you have no idea of what you have been missing. Great quality red wines are manufactured in Andalucia. They are increasingly in more demand not only inside of Spain but in the international market. An example is the case of Ronda, a unique place within the Spanish wine industry. Its rather continental weather and the fact that it is surrounded by various national parks, makes this small region with 21 boutique wineries one of the certificates of origin with more projection in all of Spain.
The Andalucian wine, a culture of life
Wine Route of the essential wineries in Malaga
4. Exuberant Nature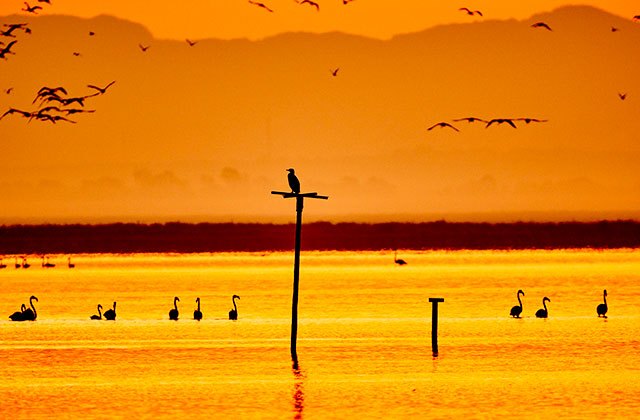 If you are passionate about nature, we recommend you visit the Doñana National Park. This park is well known as the breeding, passing and wintering place of more than 300 bird species. The lagoons are filled by the winter rains and numerous species go to them to build their nests. It becomes a remarkable sight. In addition, during this time of the year, we can enjoy some birds of prey, such as the booted eagle or the black kite. Storks fill the skies of not only the park but of the entire region, and in their nests, we can see their newly born offspring.
What are the natural wonders of Andalucía?
5. Amazing Cities and Towns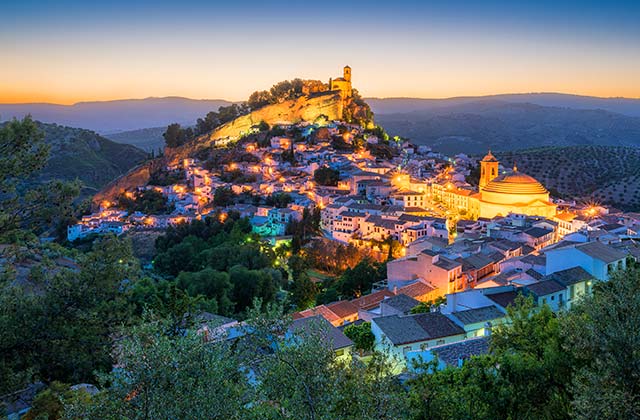 Andalucia is home to magnificent cities and towns and many of them have been declared World Heritage Sites by the UNESCO. Once you have visited a couple, you will see that each of them has their own peculiarities. Impressive monuments, spectacular sights and kindness around every corner will make you feel welcome as soon as you set foot in Andalucia.
The charm of the Malaga interior: the prettiest towns in the province
Villages in Cadiz with a special charm
Huelva: beautiful villages with a special charm
Cadiz and Huelva white villages
6. Culture y Traditions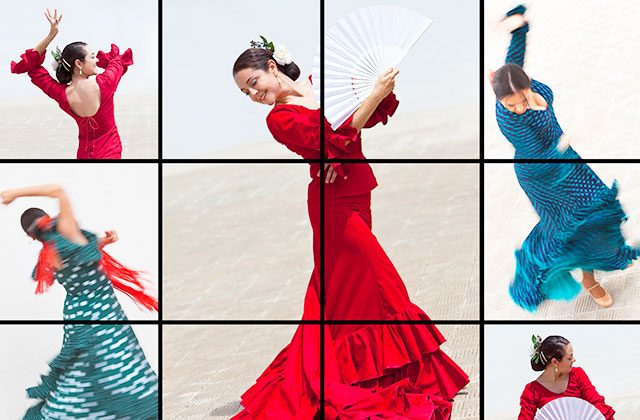 Cave, Phoenicians, Greeks, Romans, Arabs, Christians and converts have trod the lands of southern Spain. And in his walk they have forged the path of self-expression: Flamenco.
Andalucian art may date your baptism only two centuries ago, as some experts have wanted to point out. But the singing, guitar playing and dancing are much more than feelings of a people scattered widely throughout the world and has only been able to produce within our fielatos flamingo.
7. Festivals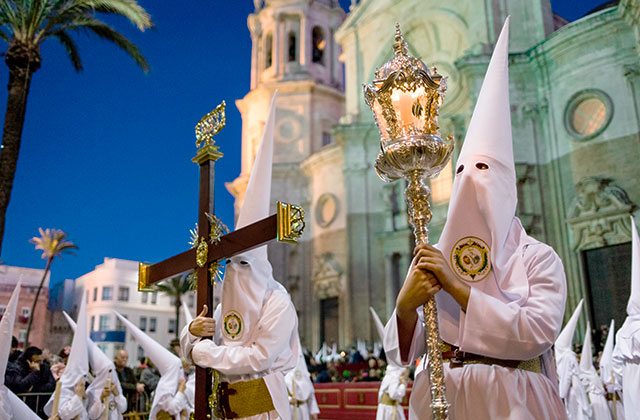 There are big parties in Andalucia. Easter Week, a greatly celebrated holiday in the south of Spain, the April Fair in Seville, the Córdoba Fair, the Courtyards of Córdoba, the Festival of the Crosses of May in Grenada, the Pilgrimage of El Rocío (Huelva), among others. That is why, whatever your destination, you will certainly enjoy a good atmosphere while experiencing something unique that will help you create some nice memories about the Andalucian customs and traditions.
The festivals you can't miss in Andalucía
8. Sports in Every Corner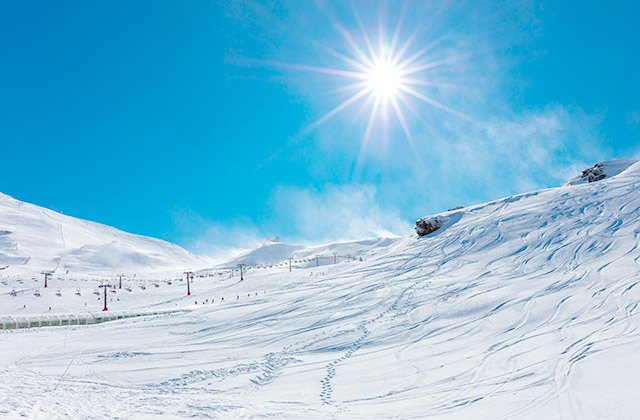 During winter, the main sport are skiing and snowboarding, and the perfect place to practice them is Sierra Nevada. The ski station is located 33km away from the city of Grenada and its magnificent monuments. Most of its 85km of slopes begin at Sierra Nevada's second highest peak, the Veleta. The Pradollano ski station can be visited both on weekend and during holidays, due to the amount of services it offers, besides having top-quality equipment and facilities.
Enjoy the winter at Sierra Nevada. we give you 10 essential points you must know
9. Easy Access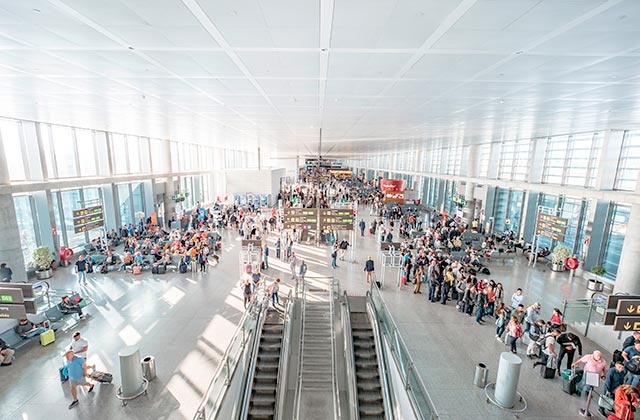 Andalucia is perfectly connected to the rest of Spain and Europe. You can choose whether to travel to Andalucia by car or by plane with any of the low cost airlines that operate in the Malaga airport and the Seville airport. You could even fulfill the dream of crossing into another continent once you discover the easy and quick ways to reach Morocco from Andalucia.
10. Great Value for your Money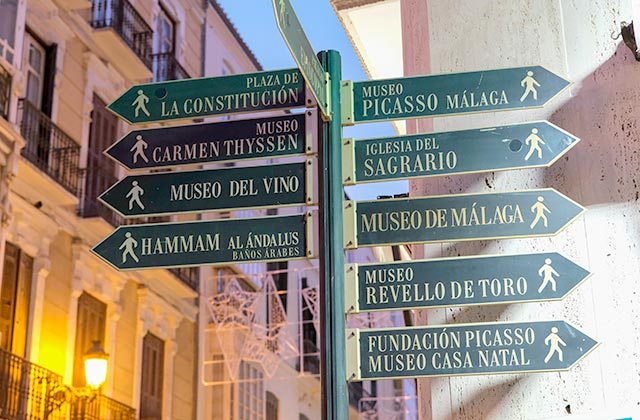 Andalucia is a land of culture, history, holiday, nature and very good food. You will visit from impressive monuments to a natural environment full of contrasts, will live through the popular only celebrations and will taste very tasty products. In Andalucia you can enjoy everything what offers you without nor starting of the budget resigning to the quality.
11. Golf courses for all tastes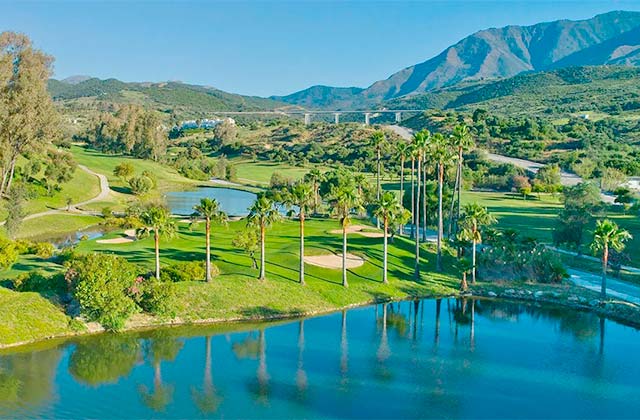 Andalucia is the Autonomous Community of Spain with the most golf courses on its territory, both for professional golf experts and fans, as well as beginners. The Costa del Sol has been nicknamed the Costa del Golf and is home to the most golf courses in Andalucia. Its year-round good climate is a great pull for lovers of this sport.
Golf: the best golf courses on the Costa del Sol
12. A wide-ranging and varied museum offering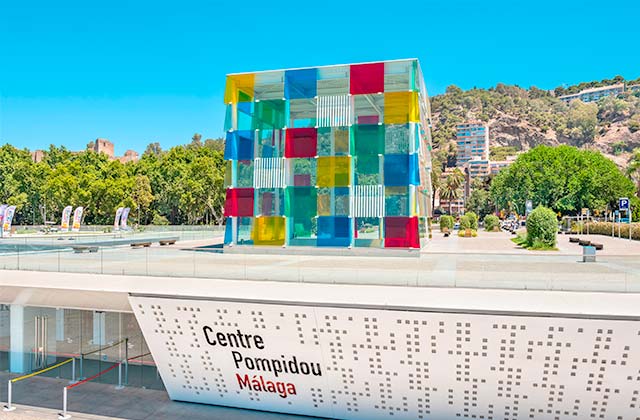 Andalucia has a wide-ranging and varied museum offering. In the city of Malaga, you can visit over 30 museums just in the historic centre. The Picasso Museum is the most famous. The Pompidou Museum is one of the most recent ones. It is at Malaga's new Muelle Uno, a leisure area very popular with locals and tourists. The Carmen Thyssen Museum and the Museum of Wine also stand out.
Other interesting museums in Andalucia are the Bandolero Museum and the Bullfighting Museum in Ronda, the Puppet Museum in Cadiz, the Contemporary Museum of the Spanish Etching in Marbella. The Museum of Huelva with its room dedicated to architecture, Museo de Huelva with rooms dedicated to archaeology, fine art and ethnology is another centre of cultural interest in Andalucia.
So, another reason you need to visit Andalucia in summer is its wide-ranging museum offering.
Discover the ten most important museums in Málaga, the cultural destination in Andalucia
13. Film and theatre for the whole family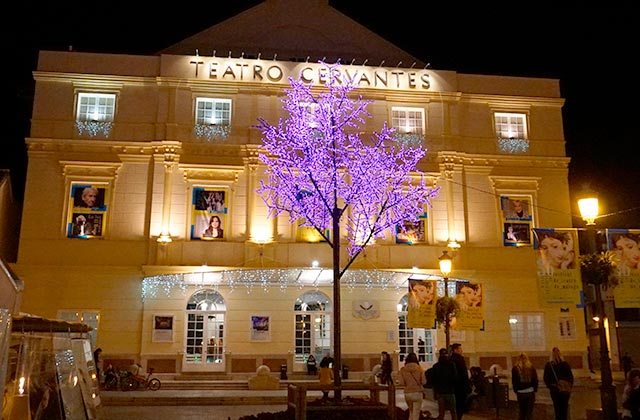 Enjoying a film screening or play is another reason to visit Andalucia in winter. Andalucia still has numerous cinemas. In the big cities and tourist towns of the Costa Del Sol, they are usually in shopping centres. If you like less commercial, more alternative cinema, there is the Huelva Film Festival in November.
Andalucia has interesting theatre programming in winter, in many cases with plays for children and young people being staged and rewritten. Theatres include Cervantes in Malaga, Gran Teatro in Huelva, Teatro Ciudad in Marbella, Lope de Vega and La Maestranza in Seville.
14. Adventure Parks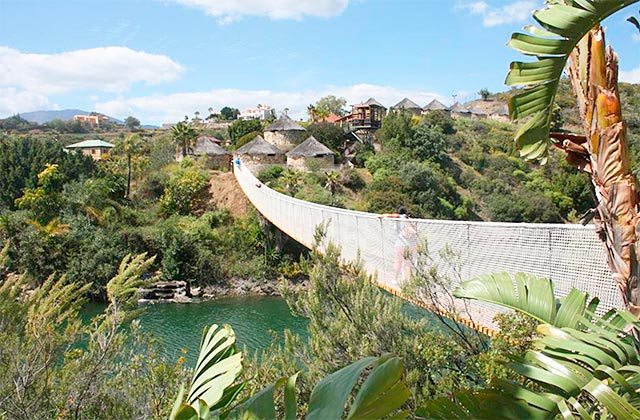 Enjoying adventure parks like children and with children is another reason to visit Andalucia in winter. Selwo Aventuras in Estepona, Selwo Marina in Benalmádena, the emblematic Tivoli World also in Benalmádena or the Parks dedicated to film and the wild west in Almería are sufficient options to visit in Andalucia in winter.
Theme parks for families that you mustn't miss this winter in Malaga
15. Important architectural legacy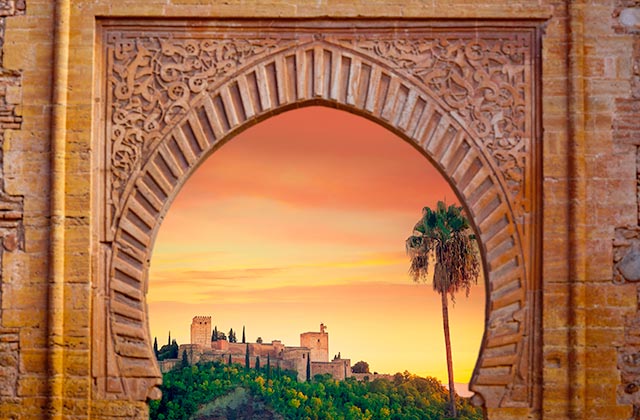 Looking at architectural works from different eras in the history of humanity is another good reason to visit Andalucia. Gothic, Baroque and Renaissance cathedrals and churches. Arab and Roman palaces, bridges, walls, castles and watchtowers… Andalucia offers a huge catalogue of buildings of historical and artistic interest. Its architectural legacy has many tourist attractions.
Andalucia, a world heritage site jewel
16. Archaeological sites of great interest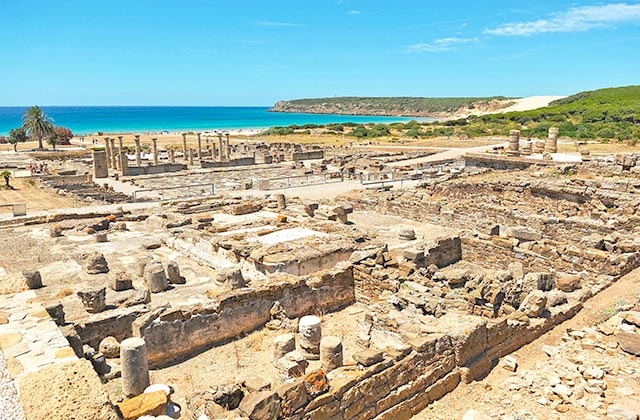 Andalucia has been populated by different cultures throughout its history. The marks of ancient civilisations are spread over the entire Andalucian territory. The ancient Roman city of Acinipo in Ronda. Baelo Claudio in the coastal city of Tarifa in Cádiz. The roman city of Itálica in the Sevillian municipality of Santiponce.
Visiting Andalucia enables you to take a tour of the history of different civilisations. You can start with cave paintings, such as those of La Pileta in Malaga.
Archaeological sites that will transport you to Andalucia's Roman Empire
17. Arts and crafts and local produce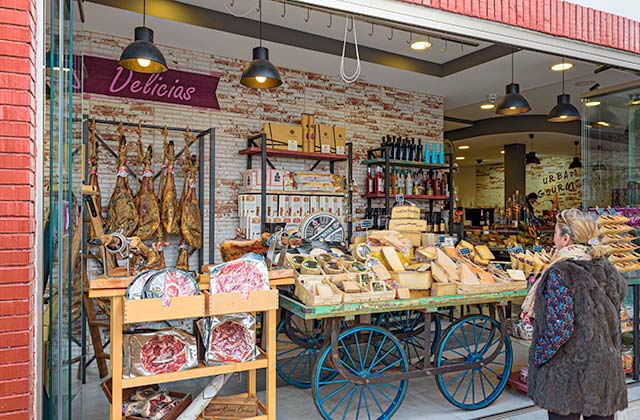 Another reason to visit Andalucia is to buy pretty and original arts and crafts made from pottery, leather, plant fibres, wrought iron, wood… You can also buy local produce such as extra virgin olive oils from Jaén, Málaga or Córdoba. If you like local wines, why not try some from Condado de Huelva, Malaga and Cadiz to name but a few.
The 6 most elegant markets Costa del Sol
18. A warm welcome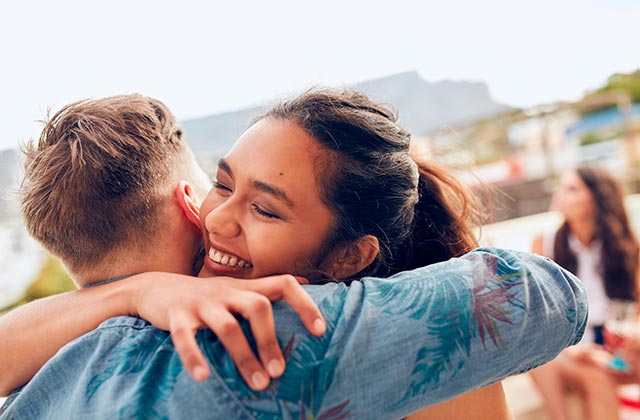 The welcoming nature of Andalucians is another reason to visit Andalucia at any time of the year. Not all Andalucians are equal, but they all welcome tourists in a warm and hospitable way. It is easy to feel at home in any part of Andalucia.
WHERE TO STAY
If you decide to come to Marbella do not hesitate in staying in Fuerte Hoteles. El Fuerte Marbella a historic establishment on the Costa del Sol, now transformed to 5 stars, is the Marbella hotel that best combines casual luxury, an exclusive and welcoming atmosphere and the sheer comfort offered by its location on the city centre's beachfront, which offers stunning sea views right across Marbella's seafront promenade.